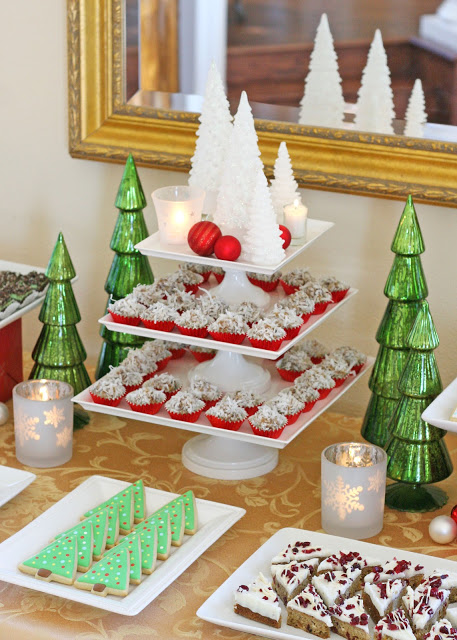 A good friend of ours has a birthday on December 23rd, and most years he (and his lovely wife) use his birthday as a wonderful excuse to have a Christmas/Birthday party.  A few years ago, the birthday boy celebrated his 40th birthday.  Ever since, the party invitations have read, "please join us for John's (2nd, 3rd, 4th…) annual 40th birthday party!"  Last year, I offered to prepare desserts for the party of about 40 guests.  I've enjoyed playing party planner for this family a couple times, and their daughter's Snowflake Ballerina Party is still one of my favorites!
Please enjoy John's 3rd annual… or was it 4th annual, 40th birthday party!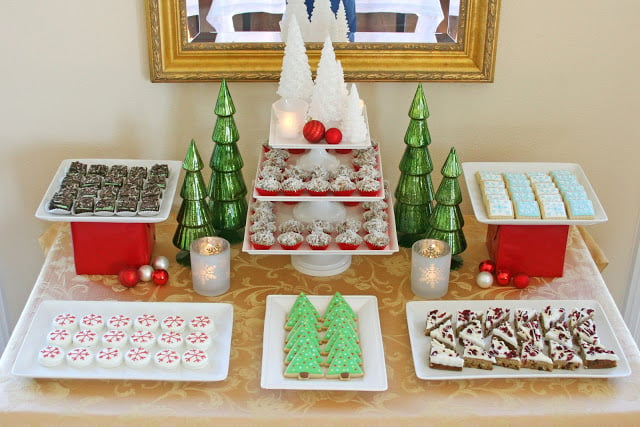 This classic dessert table set up could work easily for a variety of holiday occasions.  I started with a set of cake stands in the center (Martha Stewart Collection at Macy's), some pretty glass trees (Target), added simple boxes wrapped in paper (I use boxes to create height on a table for most of my dessert displays), with square plates (Target) setting on top.  Matching white rectangular platters (Target) work great for displaying lots of treats, and a smaller platter (Crate and Barrel) in the center completed the set up.
Now let's take a look at the desserts…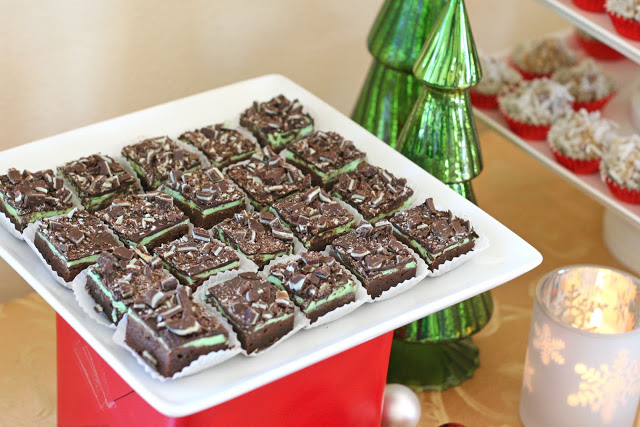 I made my (famous among my friends) Fudge Mint Brownies.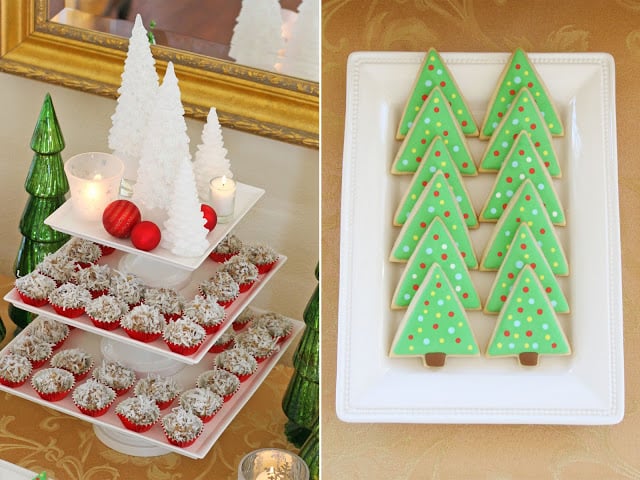 (Left) Coconut Snowballs and (right) Decorated Sugar Cookies.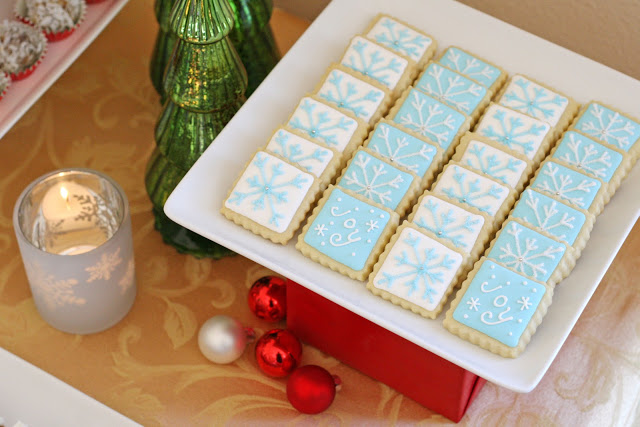 More decorated Sugar Cookies (not quite sure why I made them blue when everything else was red/green/white… oh well)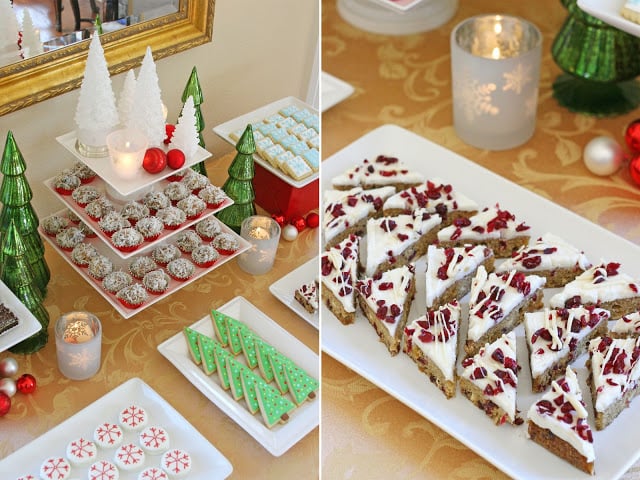 (Right)  Delicious Cranberry White Chocolate Bars (think Starbuck's Cranberry Bliss bars!)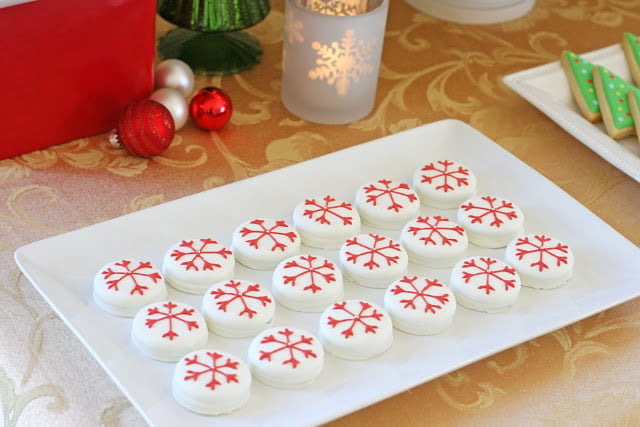 I decorated store bought white fudge oreos with simple royal icing snowflakes, piped directly onto the cookies.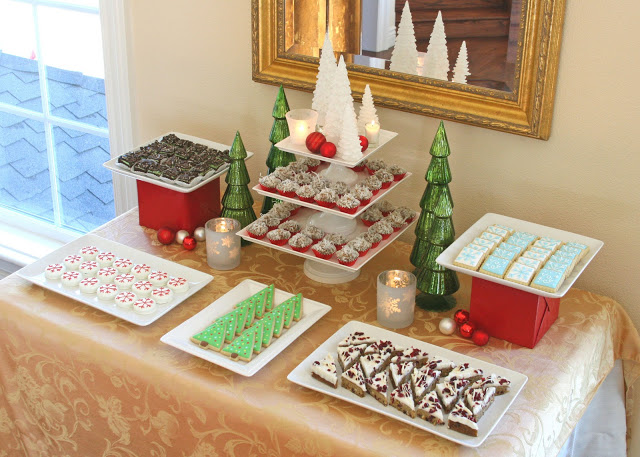 Which treat would you go for first?