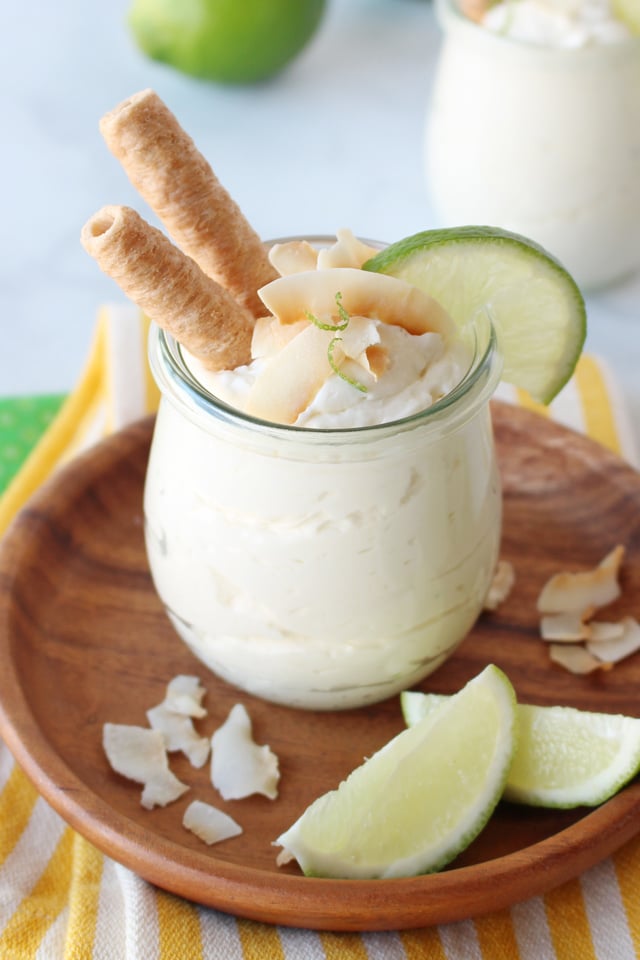 This easy and delicious Coconut Lime Cheesecake Mousse is a summer inspired treat you can enjoy even in winter!
Cream cheese and heavy cream are whipped to perfection with fresh lime juice, lime zest and sweetened coconut.
The results are a rich and creamy treat that will take your taste buds on a mini tropical vacation!
The entire recipe comes together in under 20 minutes, so it's perfect for a quick treat… but pretty enough to share with guests when entertaining.
This recipe was created in partnership with Sprouts Farmers Market.
PIN IT NOW to save for later!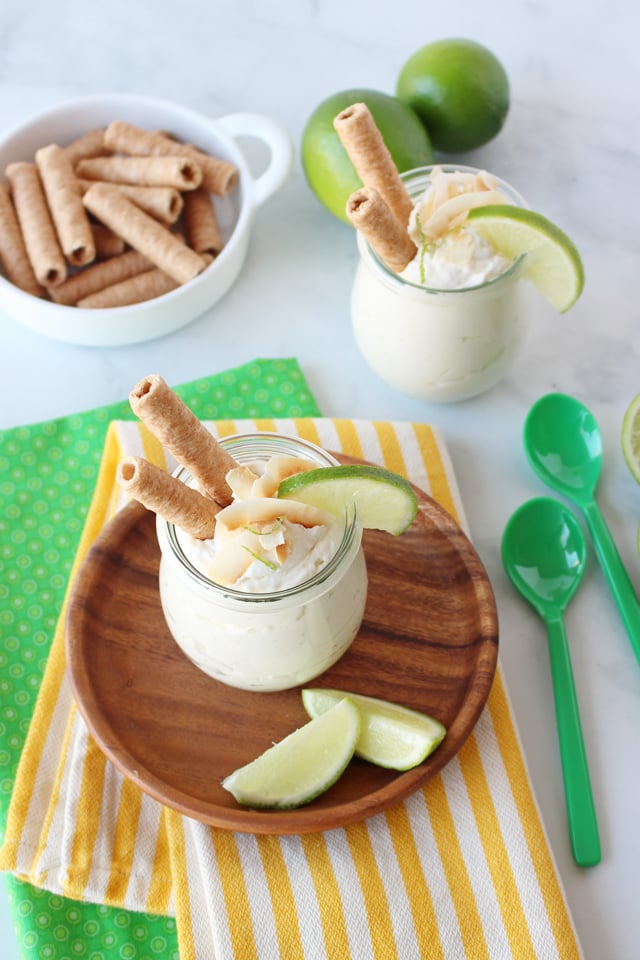 Here in California, citrus season is here to perk up winter!
On a recent trip to my local Sprouts Farmers Market I was inspired by the selection of fresh citrus fruit, including gorgeous blood oranges, Meyer lemons and fresh limes.
For me, limes just remind me of summer and tropical flavors… margaritas, anyone? =)
So I wanted to create a recipe using fresh limes that would give me the flavors of a perfect summer treat… even in the middle of winter!
The bright, fresh flavor of limes is a perfect complement to the richness of coconut, so I just love those two flavors together.
I was able to easily find all of the ingredients for this recipe at Sprouts… fresh limes, shredded coconut, beautiful wide sliced coconut, and a perfect little cookie (Sprouts Coconut Rolls) as a gorgeous garnish!
The results are a rich and creamy treat pack with fresh tropical flavors… and the whole dessert is gluten-free!
Read More