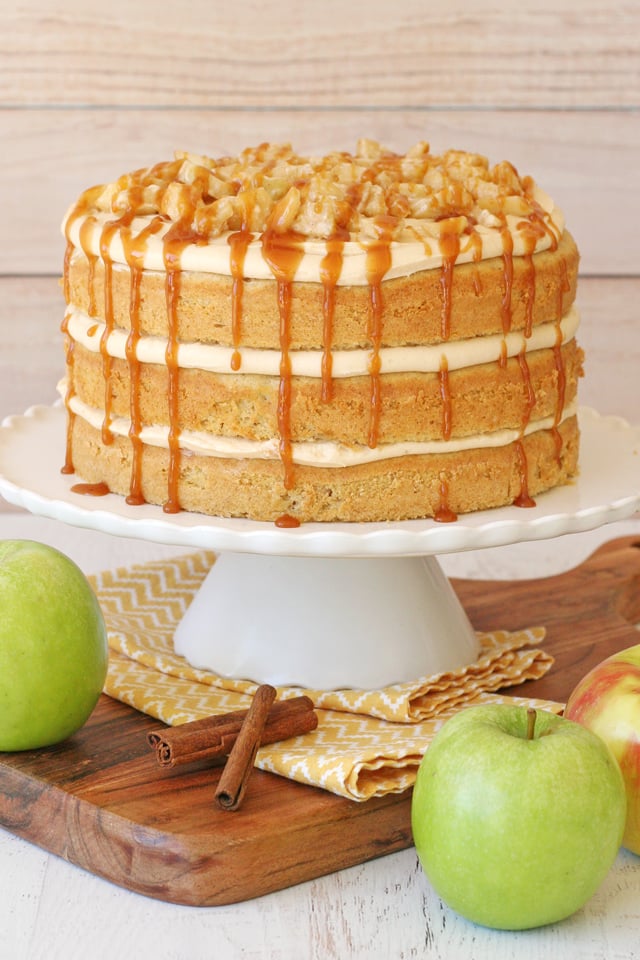 This stunning fall cake starts with an apple and cinnamon spiced cake, then is layered with salted caramel frosting, spiced apples and even more salted caramel sauce.
This cake is a delicious celebration of apples, cinnamon and caramel!
What could possibly be more perfect for fall?
This recipe was created in partnership with Sprouts Farmers Market.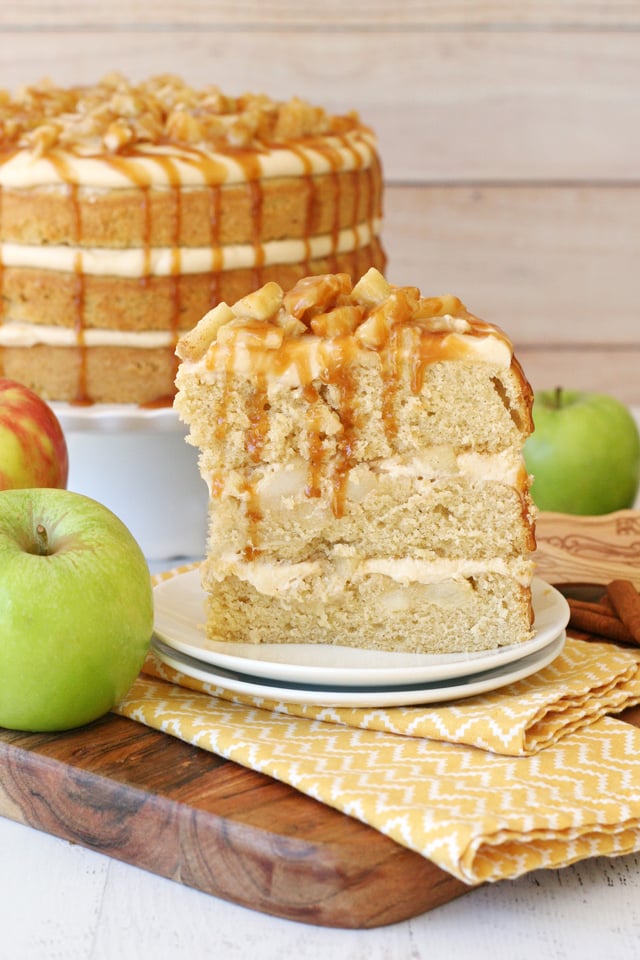 Each element of this gorgeous cake is delicious on its own… apple spice cake, YUM… salted caramel frosting, double YUM… cinnamon spiced apples, YES PLEASE… more caramel sauce, OH MY!
When you combine each of these delicious elements you have a stunning fall cake that is sure to be the hit of any fall party or holiday celebration!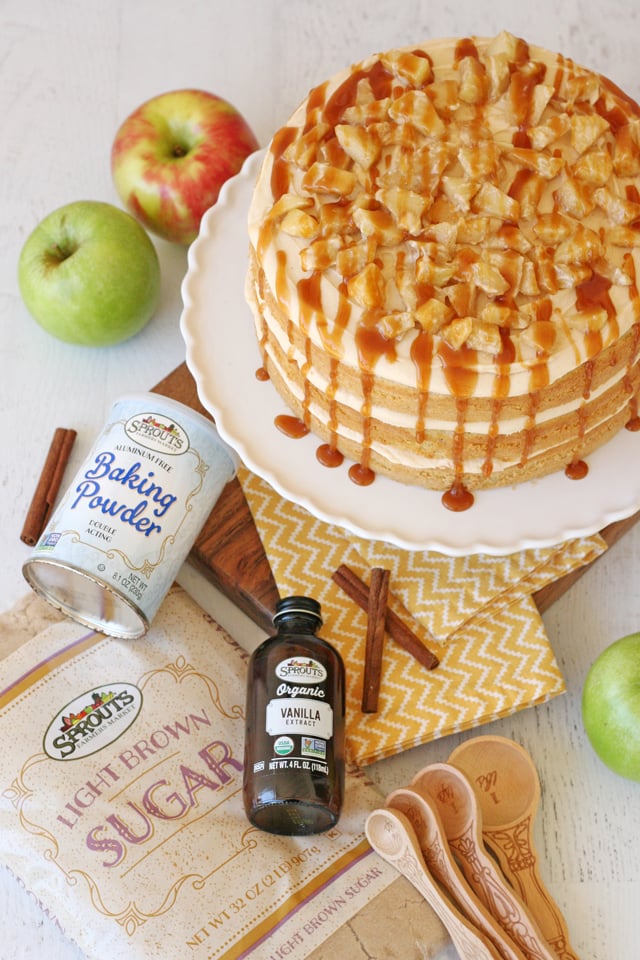 Read More