As much as I love the traditional fall flavors of apple, cinnamon and pumpkin… one of my very favorite fall flavors is CARAMEL!  The rich, buttery flavor of caramel is a perfect complement to fall treats… and desserts all year round!
I've gathered 12 of my favorite Caramel Dessert Recipes perfect for fall and holiday baking!
From Chocolate Cupcakes with the most incredible Salted Caramel Frosting, to Homemade Caramel Corn, to Caramel Apple Coffee Cake, I think you'll find lots of reasons to fall in love with these caramel desserts!
*Note- Simply click on the image, or the title below each photo to find the full post and recipe.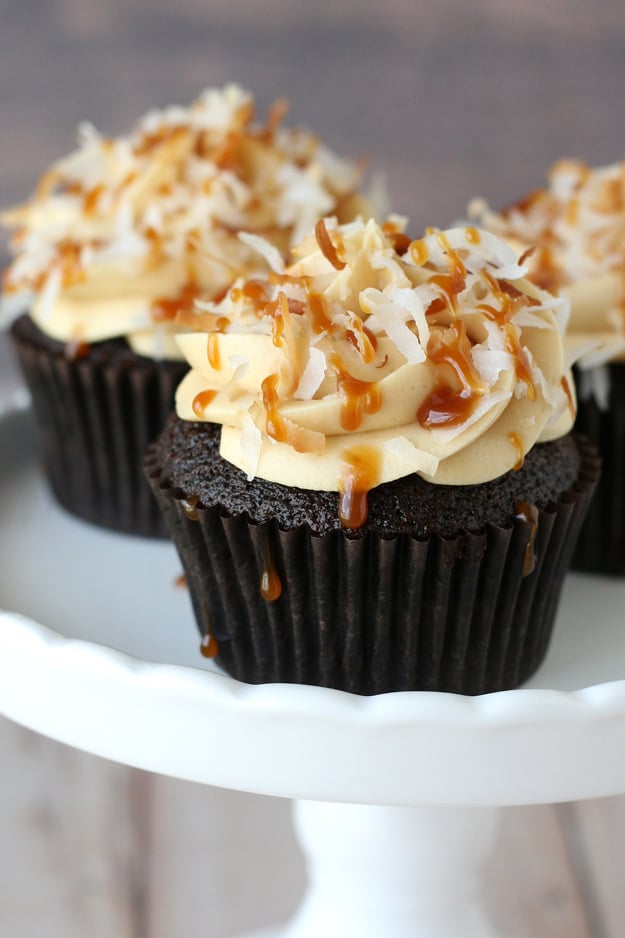 Samoa Cupcakes – Perfect chocolate cupcakes topped with the most incredible salted caramel frosting and toasted coconut!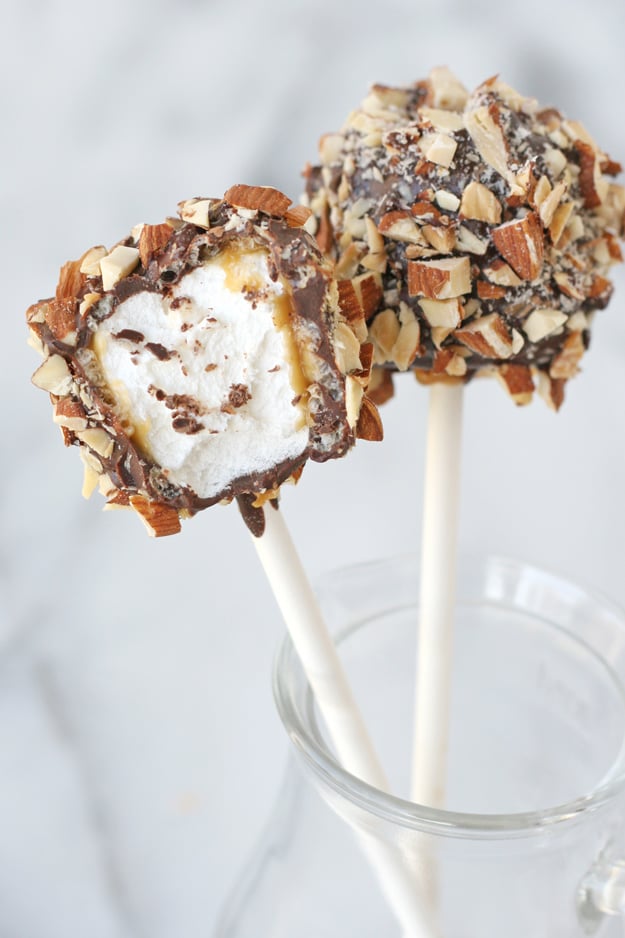 Caramel Nut Marshmallow Pops – These cute little pops start with marshmallows, then get layered with caramel, rice krispies, chocolate and nuts!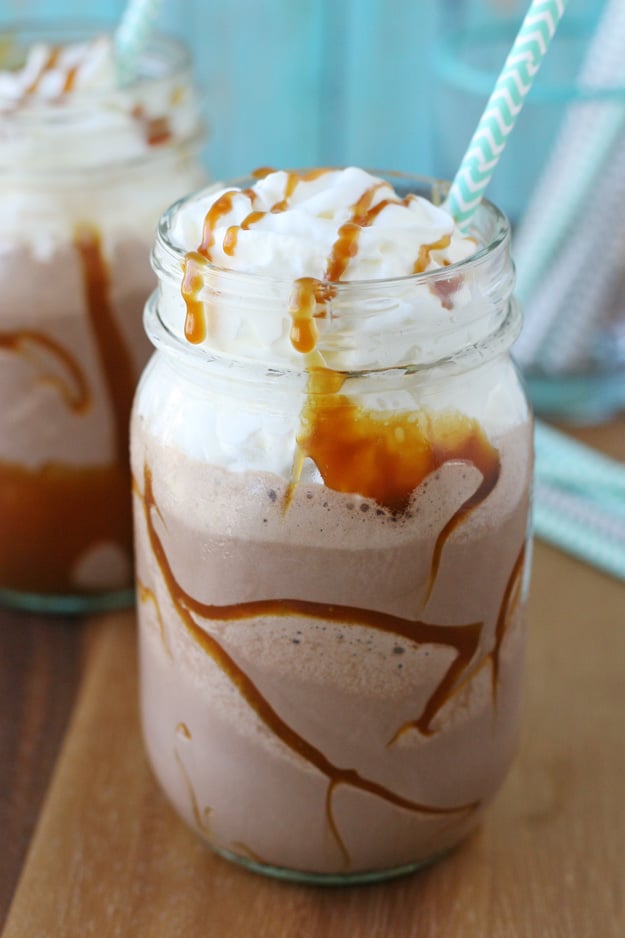 Caramel Mocha Milkshakes – A cool and decadent treat you can make at home!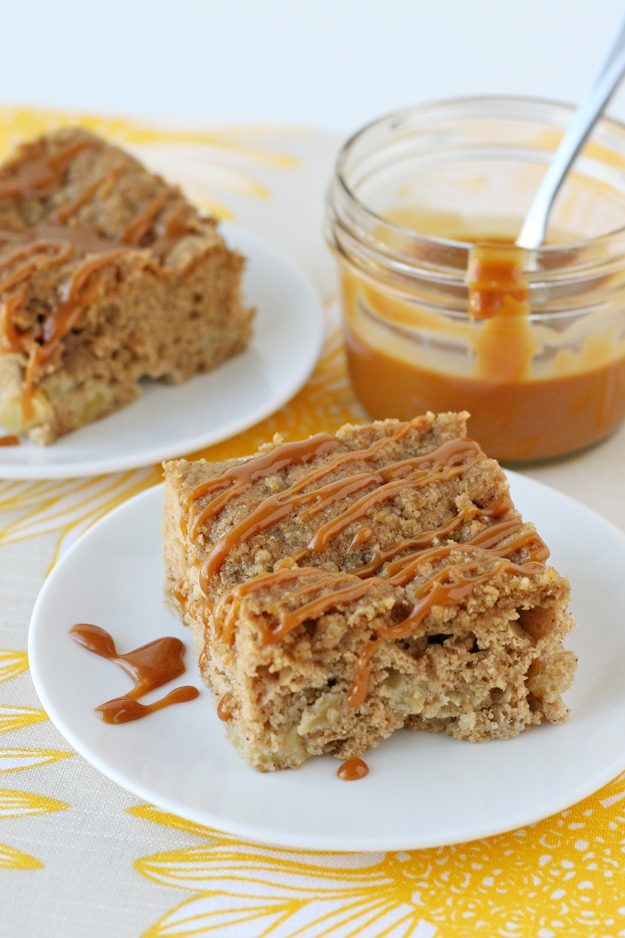 Caramel Apple Coffee Cake – Apples, caramel and cinnamon combine to make the perfect fall breakfast (or anytime) treat!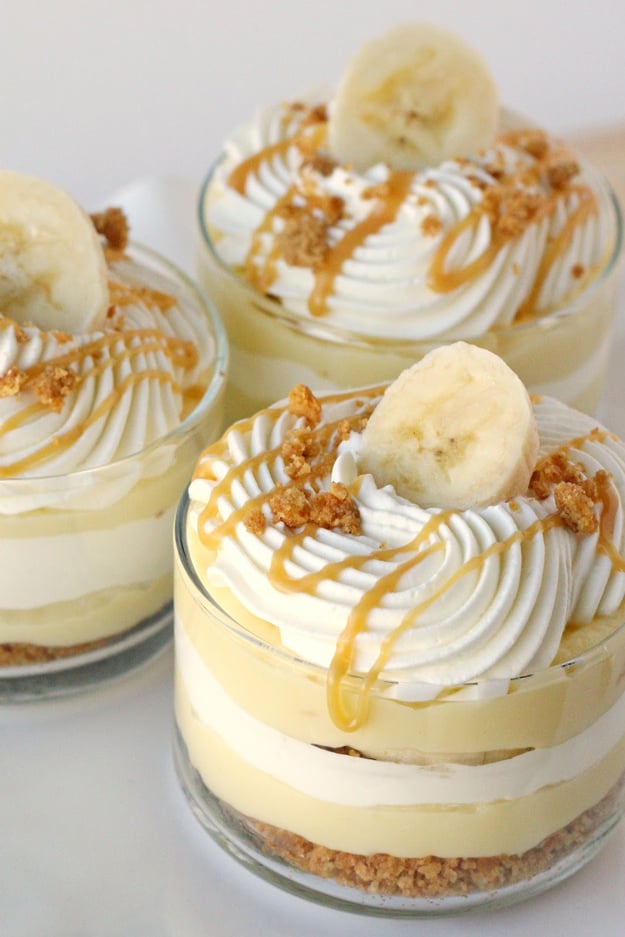 Banana Caramel Cream Dessert – One of the most popular desserts on my site, and for good reason!  Homemade vanilla pastry cream, bananas, whipped cream and a graham cracker crumble combine to make a simply amazing dessert!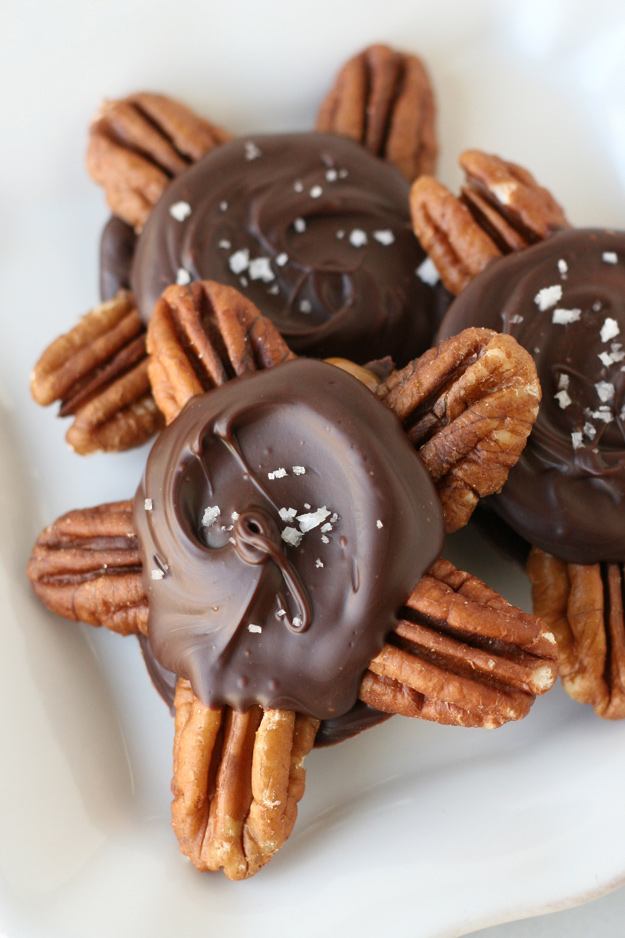 Homemade Pecan Turtles – These chewy and delicious treats make impressive holiday gifts!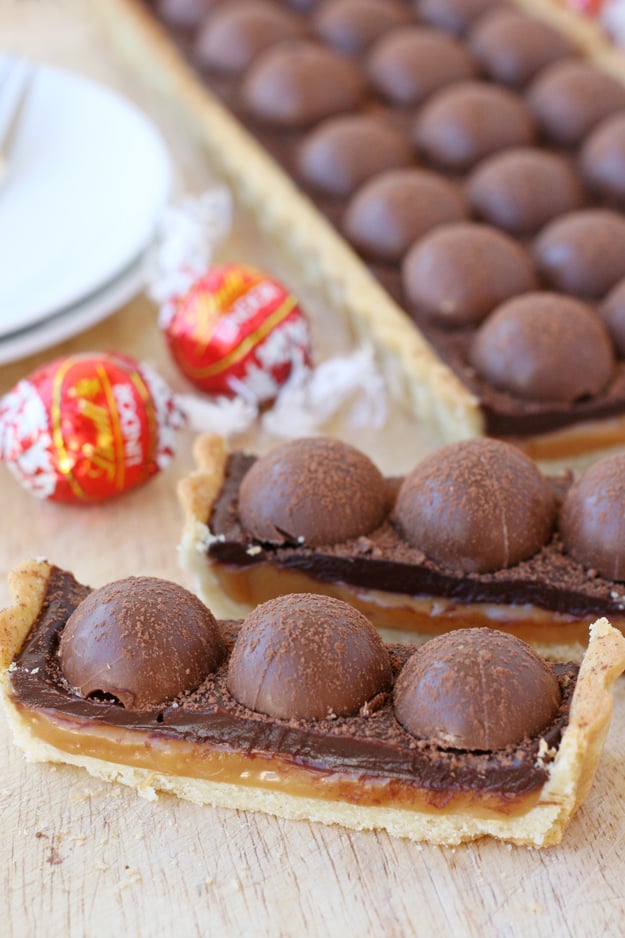 Salted Caramel Truffle Tart – Rich, buttery and delicious!  This gorgeous tart is an extra impressive dessert!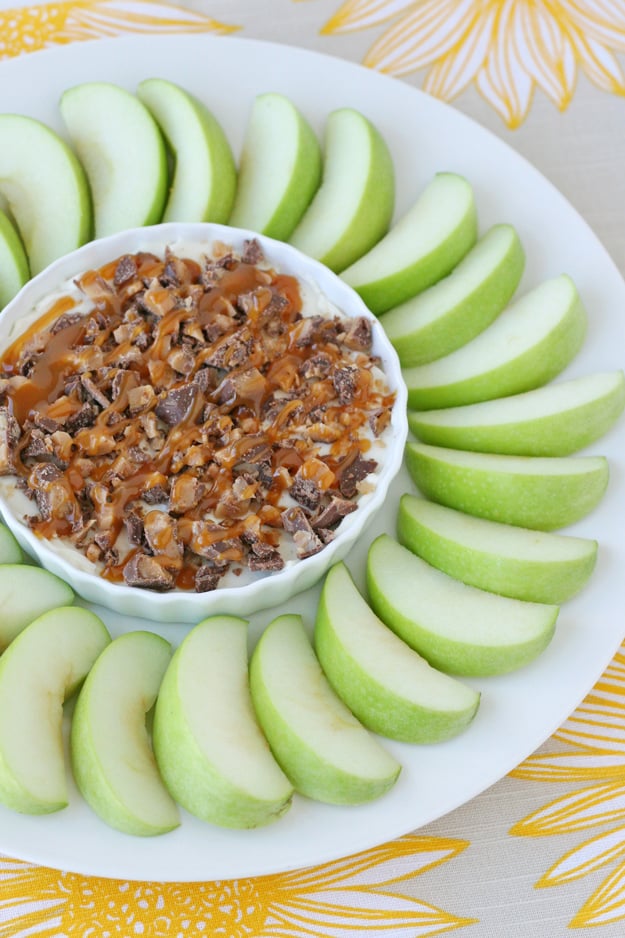 Caramel Cream Cheese Apple Dip – This is one of my all time favorite snacks!  Just watch how fast apples disappear when you mix up this amazing dip!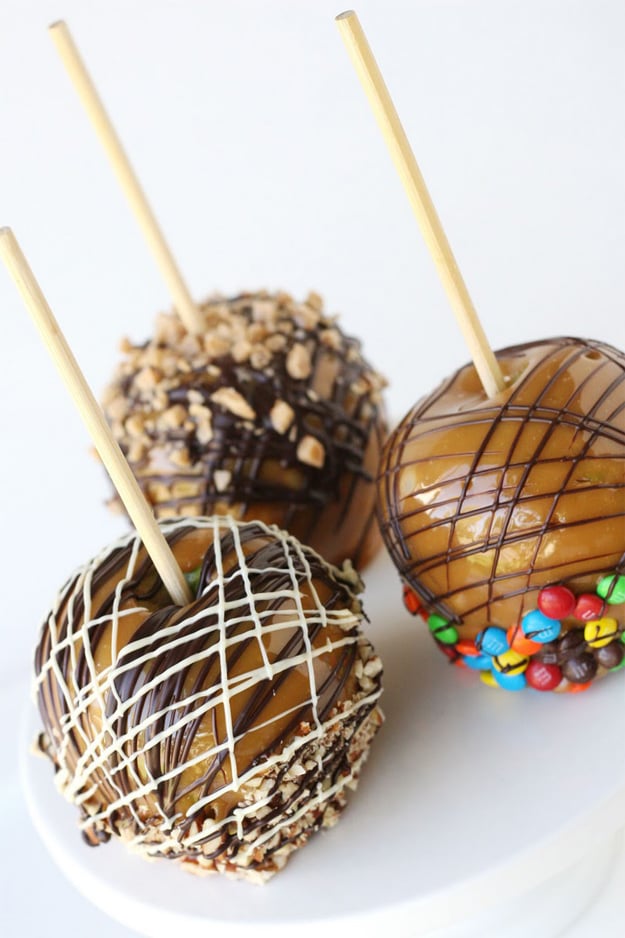 Homemade Caramel Apples – Enjoy this classic fall treat at home by making your own gourmet caramel apples!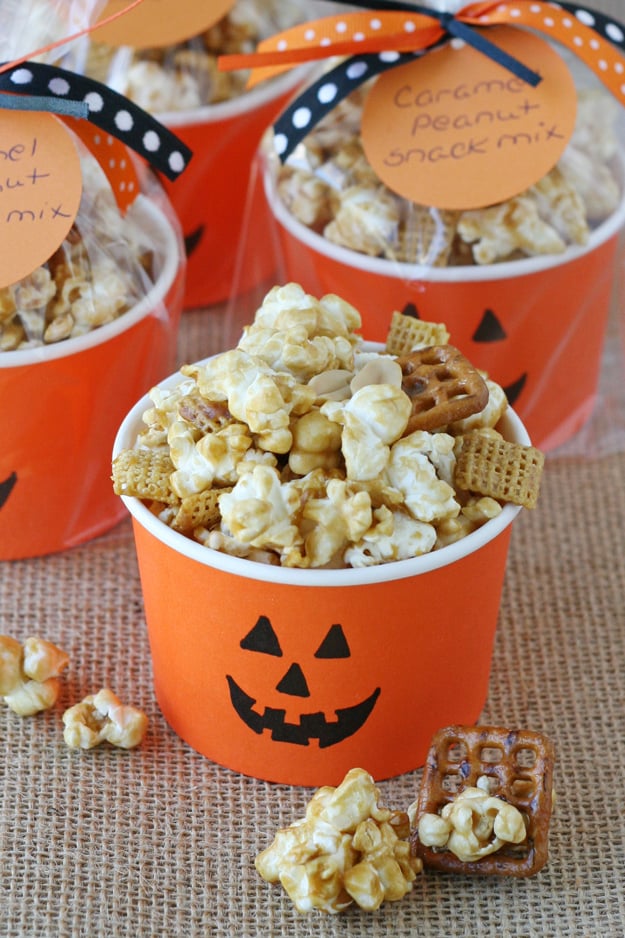 Homemade Caramel Corn Snack Mix – Sweet, salty, crispy and delicious… this is one of my favorite snacks any time of year!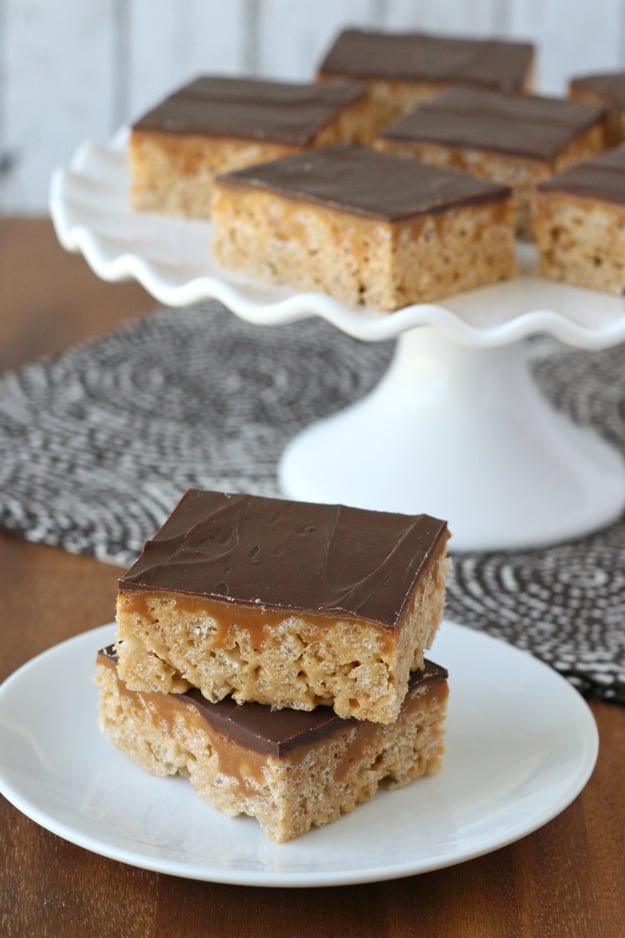 Whatchamacallit Krispie Treats – Inspired by the Whatchamacallit candy bar, these amazing bars include caramel, chocolate and peanut butter!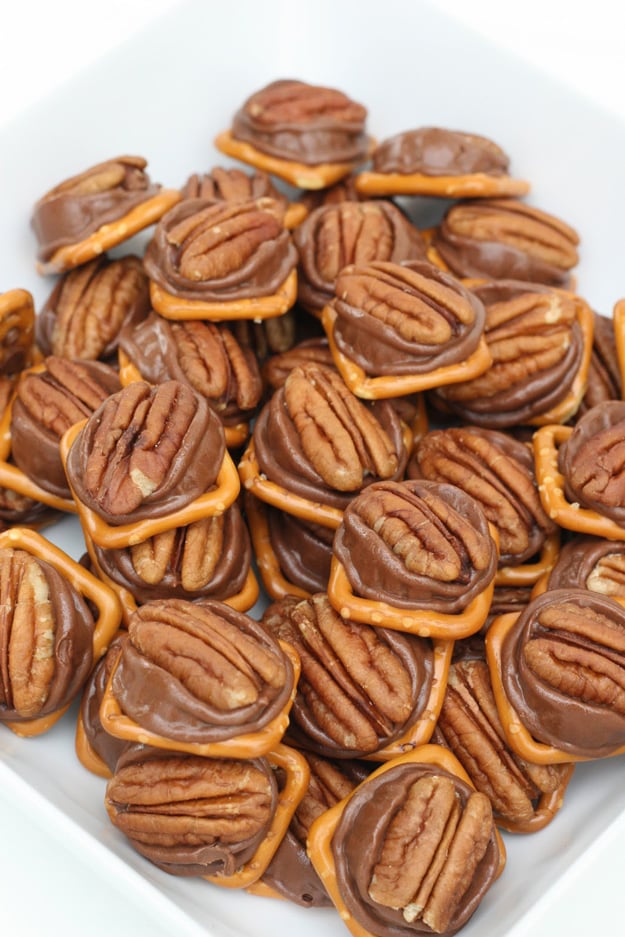 Rolo Pretzel Bites – These incredible little treats take almost no time to make, and will be eaten just as fast!
Which of these caramel desserts are calling to you?  Can't decide… try them all!  =)