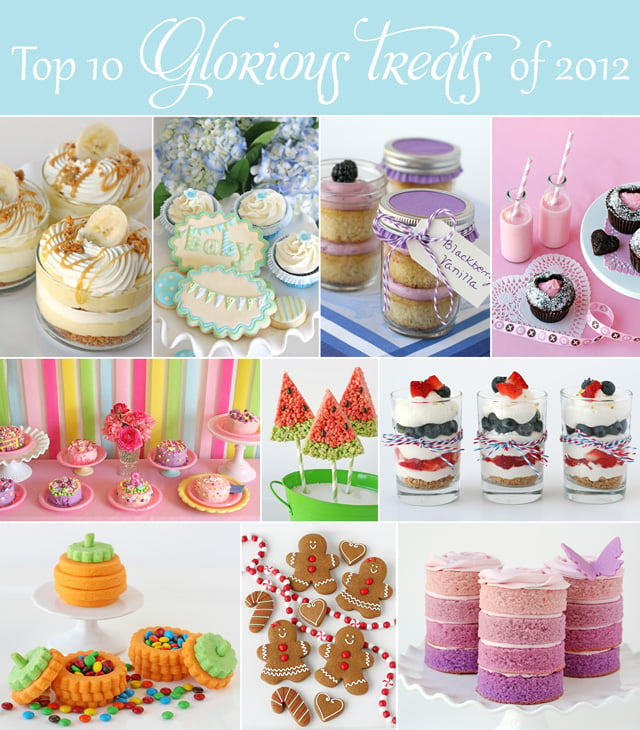 2012 has now come to a close.  Looking back through a full year of posts reminded me of all the special celebrations I made treats for, all the sweets I've shared with family and friends, and all the fun little projects I've had the privilege of sharing with you over the past year.  Thank you for an amazing year!
This blog has become such a big part of my life.  I often stay up very late working on posts, my kitchen almost always shows the signs (the mess) of my current "project", and my grocery bill is full of more pounds of butter and cream cheese than I care to calculate!  This is my passion, my hobby and my job.  I take it very seriously, and it is very important to me.  I guess it sounds funny to say I take making cupcakes and cookies "very seriously"… but I do.  It's part of who I am.  Between planning posts, baking and decorating treats, taking photos, writing posts, replying to e-mails, and lots of other little things that keep this site running, I spend many hours a week on this "little" blog.  It is a lot of work… but also very rewarding!
After a long day that may include failed recipes, photos that took much longer than planned, more e-mail questions than I have time to answer, and a family (my sweet family) who somehow needs dinner every night… I will get an e-mail… an e-mail that keeps me going.  An e-mail from a 12 year old who is learning to bake using my recipes, an e-mail from a mom who just used my ideas to pull off a beautiful party, an e-mail from someone who took cookies into work that were "a huge hit", and sometimes an e-mail from someone just saying thanks for all the things I share.  What I'm telling you is your words are very important to me… in fact, they are everything.
If you have spent time on my site this year reading posts, thank you!   If you "like" me on Facebook, follow me on Twitter, Pinterest, or Instagram, thank you!  If you have left an occasional sweet comment, thank you!  If you have sent me an encouraging e-mail, thank you!   Your support and encouragement mean I can continue doing what I love… baking, party styling, crafting… and for that I am very, very grateful!
I chose a few unscientific approach at choosing my "top 10" posts of the year… I looked at the posts that had been pinned to Pinterest the most, posts that received the most comments, and posts that were personal favorites of mine… and kind of merged them together to create this list.
Without further ado, here are some of your (and my) favorites of the year…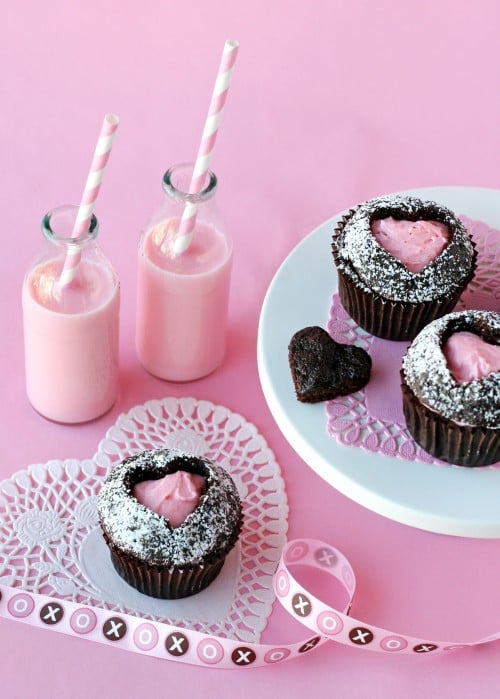 Early in the year I made these sweet, heart cupcakes.  Like many projects, this concept (originally from Just Jenn Recipes) had been on my "to bake" list for quite some time.  I was so glad to finally get to play with the idea.  I liked it so much I made a St. Patrick's Day version a couple months later.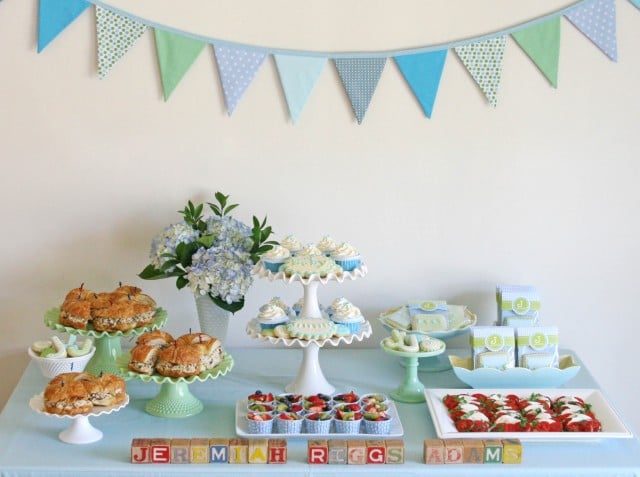 This baby shower was extra special to me!  This was for my younger sister and her very first little baby, a sweet boy.  I had a great time planning the details, and then sharing the day celebrating this beautiful occasion with our friends and family.  In addition to all the party details (in the link above), I did a full post with the Fabric Bunting Sewing Tutorial.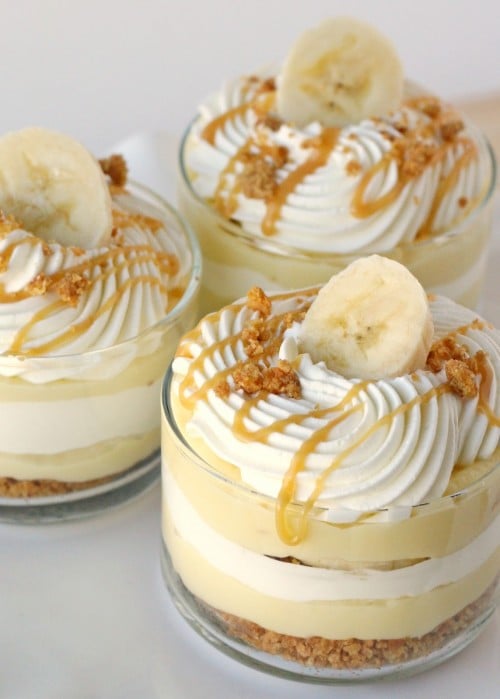 This one actually surprised me… this post (and this image) was my #1 most pinned post of the year!   I guess when you layer homemade pastry cream, whipped cream, bananas and caramel… you really can't go wrong!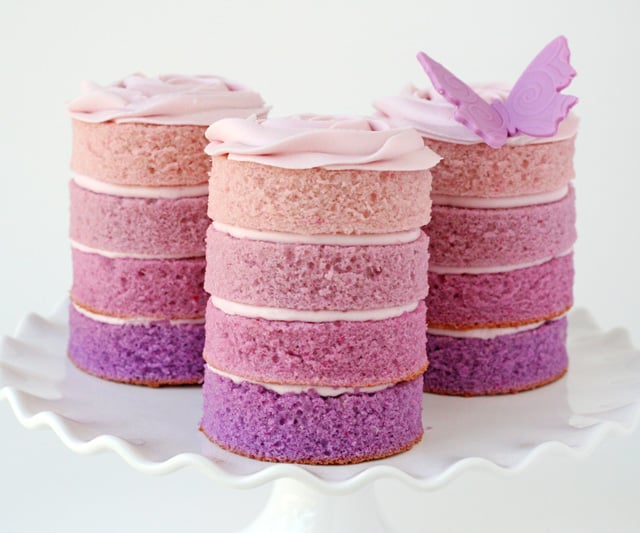 These mini cakes were inspired by my original Pink Ombre Swirl Cake (from August 2011).  I saw lots of pretty versions of my larger Ombre Swirl Cake pop up all of the internet this year.  I love the colors of these mini cakes, and hope to have time in 2013 to try other color variations.  These little cakes were also featured in an August issue of Woman's World Magazine (one of four features of my work in Woman's World Magazine this year!)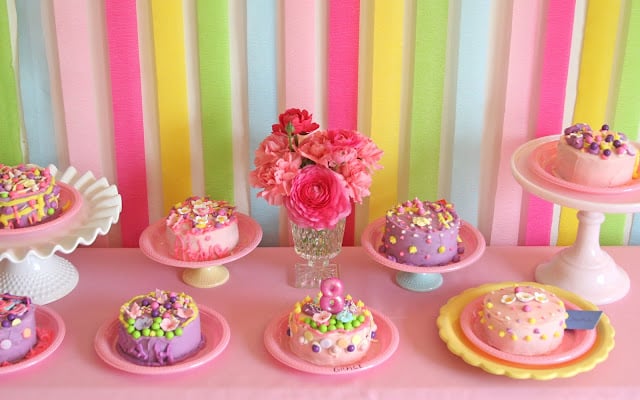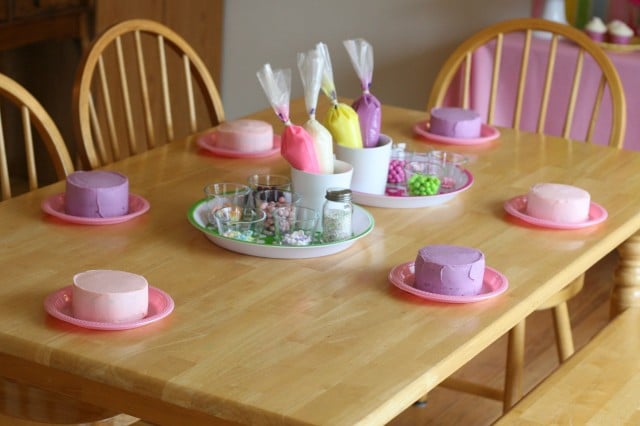 My oldest daughter, Grace, is a craft loving, art loving, mini baker and requested a cake decorating party for her 8th birthday.  We had a great day, and all the little guests really enjoyed decorating their own mini cakes.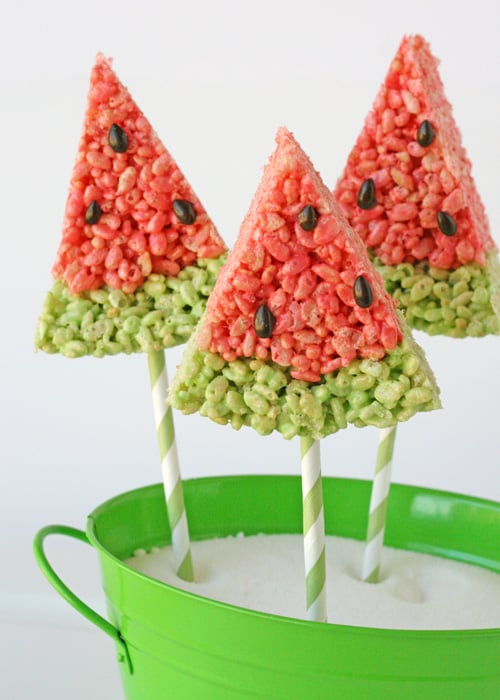 These watermelon shaped krispie treats (directly inspired by Dine and Dish) were so fun to make!  I made several batches these cute treats over the summer.  Later in the year, I made some Candy Corn Krispie Treats, and then Christmas Tree Treats using the same concept.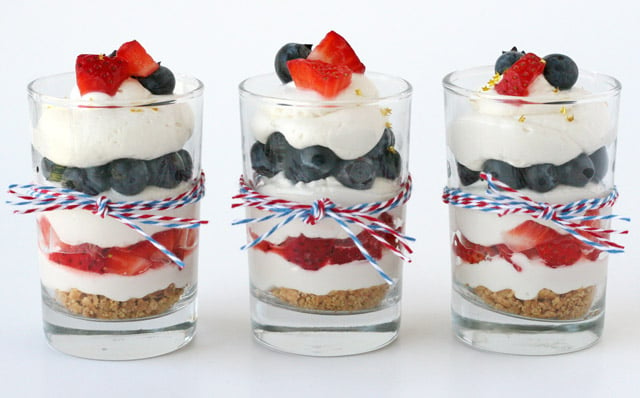 These cute, simple and delicious treats were based on my Cherries on a Cloud, and Candy Corn Cheesecake Mousse.  The basic cheesecake filling is so easy to make, and is delicious with any variety of toppings!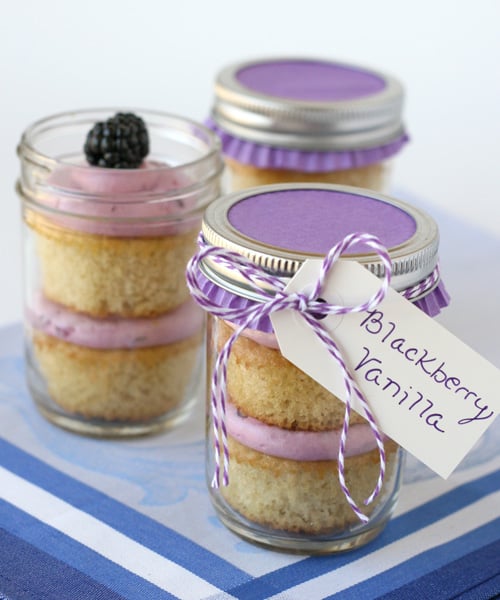 Continuing my love of desserts in jars, I snuck in a couple more this year!  One of my favorite (and quite popular) elements of these cupcakes was the use of a cupcake liner as a jar topper.  I've used this idea several more times, as it's such a simple and pretty way to finish off a jar of treats.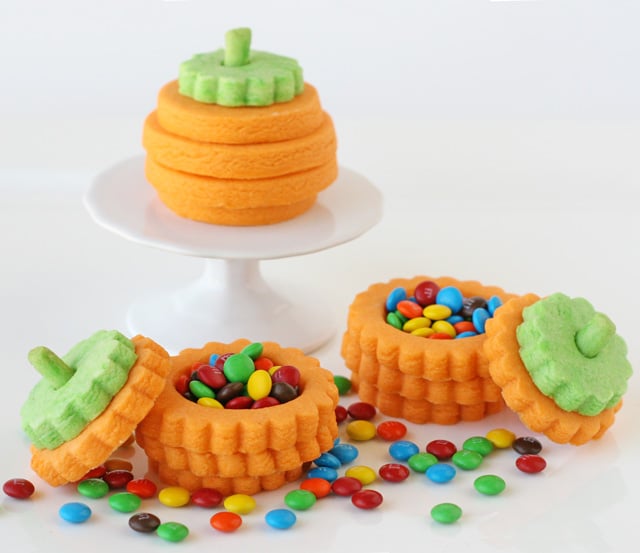 The idea for these 3-D cookies was born early in the year, and it was hard to wait until fall to share it!  It was one of the fun times (and few times!) that an idea I had in my head actually came together the way I had imagined!  Later in the year I made some 3-D Christmas Drum Cookies using the same concept.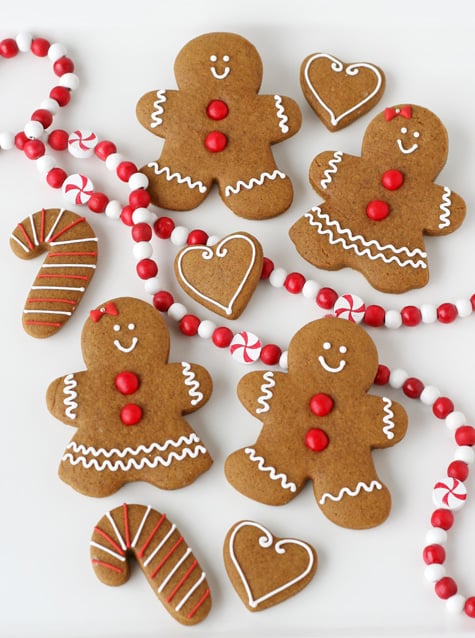 I made lots of decorated cookies this year!  These sweet gingerbread people were certainly the simplest of the bunch… but they represent so much of what I love about baking.  They are cute, delicious, and are very likely to make you smile… and for those reasons they are pretty much perfect to me.  I made these for a Gingerbread House Decorating Party we hosted for my daughter's and their friends.  It was a beautiful way to kick off the Christmas season and it was a very special day of enjoying sweets, being creative, and spending time with friends.
Did you see your favorites in this post?
Did you make any recipes, or try any ideas from my site this year?
Any special request for things you like to see more of in 2013?
I'd love to hear from you!
Thank you again sweet readers for making 2012 a wonderful year!
Happy New Year!