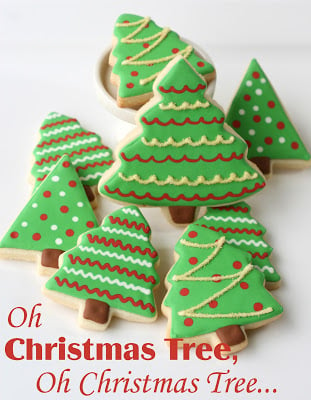 Christmas if certainly one of my favorite times of the year to make cookies!  Pretty cookies can make such special gifts, and are always welcome at holiday parties!  After making pretty pastel cookies for the Vintage Pastel Christmas party, I had fun making a set with more traditional colors.  For some reason I found myself making lots of Christmas trees.  I guess I wasn't really paying attention when I was cutting the dough!  Oh well, it gave me a good reason to play with a few different designs.
Here are some cute mittens, snowflakes, peppermints and lots of trees!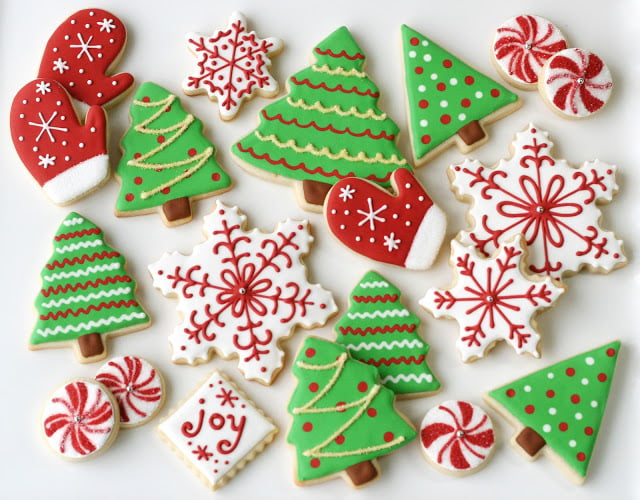 I made most of these for a friend who wanted some special favors for a dinner table she was hosting at a church ladies event.  I made sets of three cookies to be packaged together and put some extra care into packaging them in a festive way.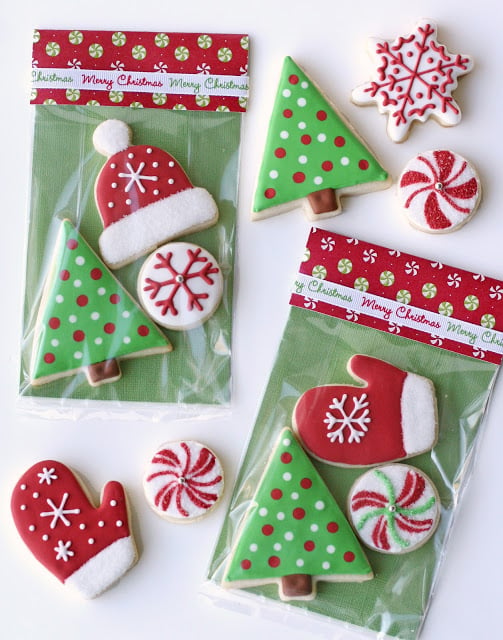 I've posted some instructions on packing cookies in this way HERE and HERE.
Basically, you need some scrapbooking paper, cellophane cookie bags, and either double sided tape or a stapler.  Then some ribbon to finish it off.
For these favors I wanted to add a colored paper behind the cookies, but I was worried about the butter in the cookies making the paper look oily.  My solution was to put the background paper inside another small bag and then put that inside the cookie bag.  (I used bags just like THESE
to put the paper in and used THESE
as the outer bag).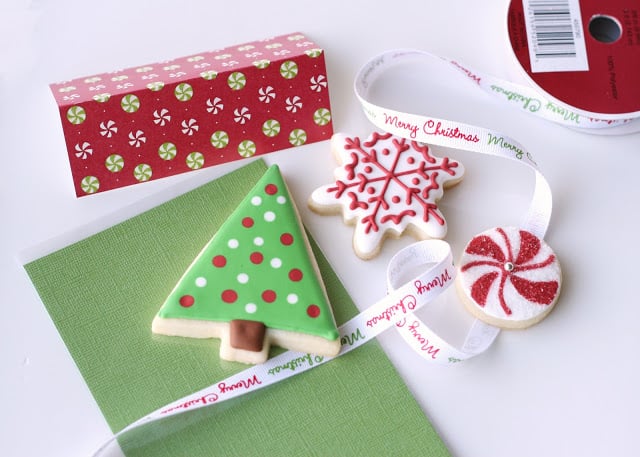 I've posted the sugar cookie recipe I use HERE.
And a nice tutorial to get you started with cookie decorating is HERE.
Happy Cookie Making!