My Cookie Cutter Collection
You may already know this, but I love making pretty cookies.  I find all kinds of fun excuses to make them… birthdays, parties, holidays… or any day I can send my children out of the house with hubby!
(In case you've missed them,
HERE
is my sugar cookie recipe and
HERE
is a simple decorating tutorial.)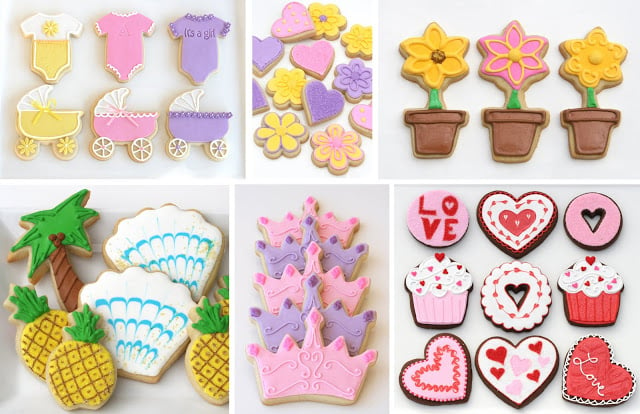 One of the hazards of cookie baking is the "need" to collect lots and lots of cookie cutters.  The general line of thinking is, "I may need this shape… someday!".  So, "just in case" I have collected just about every cookie cutter known to mankind!
Here they are…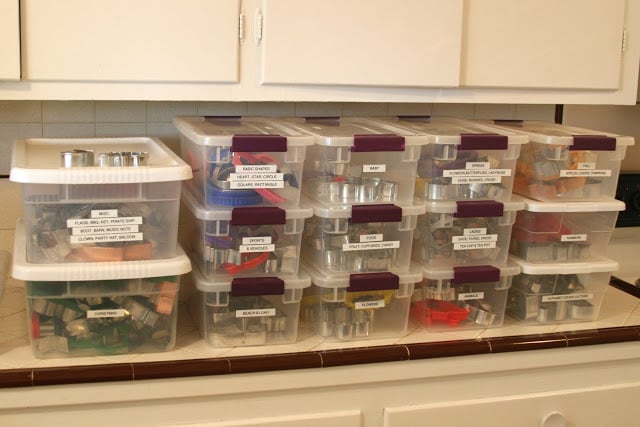 I have to store them on a shelf in our garage, but I pulled them out recently to organize them.  From time to time my "miscellaneous" bin gets a bit full and then I add another category to my "system".
The current categories are:
Basic Shapes
Baby
Sports & Vehicles
Beach & Luau
Food
Flowers
Animals
Ladies (purses, shoes, dresses)
Spring
Fall
Christmas (this is a larger bin!)
Numbers
Letters
Miscellaneous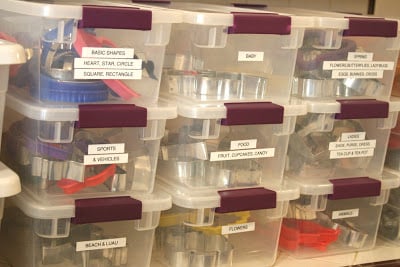 I also have one bin labeled "need to put away".  This is really helpful when I have a bunch of cutters to put away, but don't have the time to put them in their proper bins.  I throw them in the "need to put away bin", and then file them later.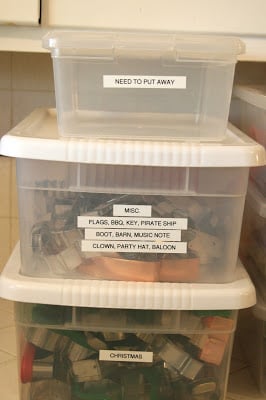 By chance are you feeling a sudden "need" to add to your cookie cutter collection?
Here are a few of my favorite sources:
Foose Cookie Cutters
 – A huge selection of tin cookie cutters, most range in price from $1.50-$1.95 each
Copper Gifts
 –  A really gorgeous selection of copper cookie cutters, as well as a nice selection of baking supplies (sprinkles, food coloring and more)
Ecrandal
–  Great selection of copper cookie cutters, including many unique shapes.  Also great customer service and low shipping rates.
Sur la table
– A nice basic selection of cookie cutters. And if you have a store near you, they sell most of their on-line selection in stores too.