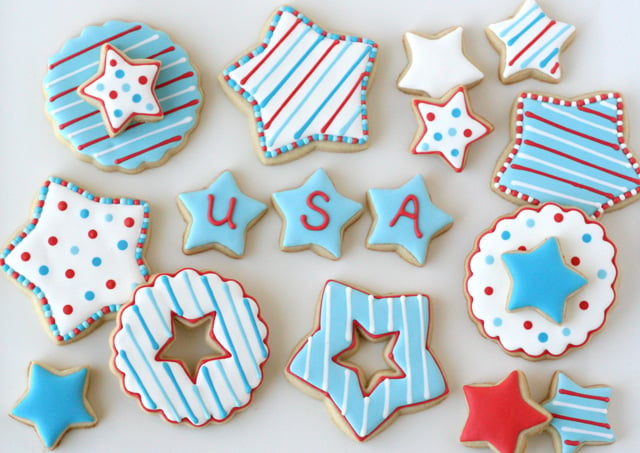 When you're a cookie decorator, any holiday is a great reason to make some fun cookies!  For the upcoming 4th of July holiday, Sweet Sugar Belle challenged some of her cookie friends (including me) to make a festive treat using a star shaped cookie cutter.  I wanted to keep them as simple as possible, but still cute  =)  With just four bags of icing, and a little creativity, I created several fun designs perfect for celebrating Independence Day!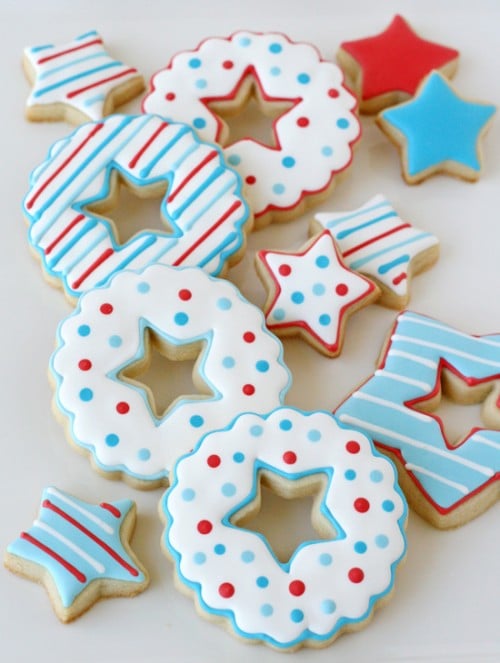 One of my favorite, super simple designs was the star cutout cookies.  Using a scalloped circle cookie cutter, and a mini star cutter I made a fun cutout cookie that would be great to add some variety to a platter of star cookies.
To get started, you'll need a batch of cookies using of my Sugar Cookie Recipe.
When you're ready to decorate you'll need a batch of Royal Icing.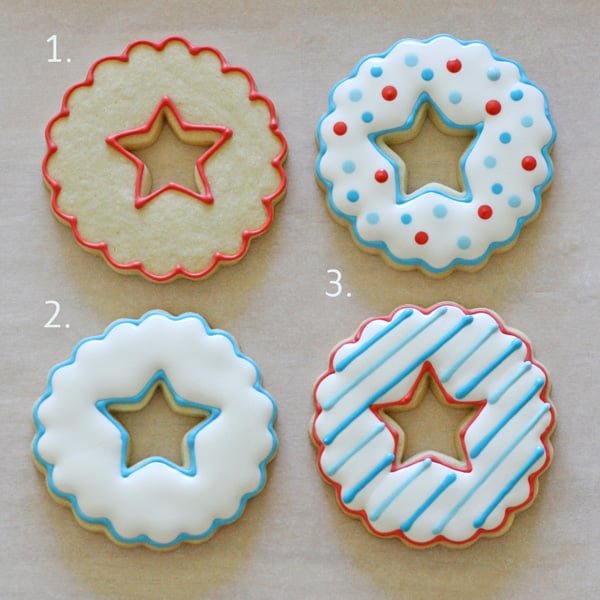 How to Decorate Easy Cutout Star Cookies
1.  Outline the outside edge of the cookie, as well as the edge of the star cut-out.    Allow this outlining to dry 1-2 hours.
2.  When the outside border has fully set (1-2 hours), fill in the cookie with white icing.
3.  While the white icing is still wet, add dots or stripes to finish the design.
Notes-
I used only one consistency of icing for each color.  This is what I would call a "medium consistency" icing.  Thick enough to hold it's shape around the outside edge, but thin enough that it will settle to a smooth surface.  When making this icing, use a spoon to draw a line through the bowl of icing… it should take about 15 seconds (give or take a couple) to fill in the line your spoon made.
I used a #1.5 PME tip for each color.  A #2 tip would be the closest alternative.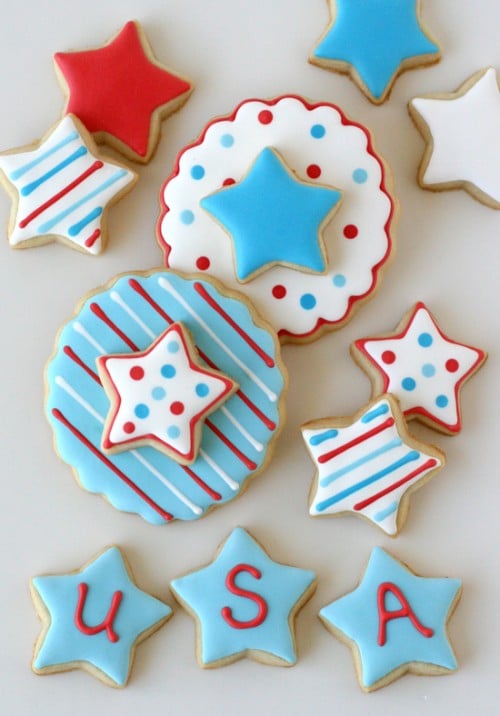 In addition to the fun cut-out cookie design, I played around with lots of other simple designs using a star cutter.  I did a few double-decker cookies (a la Bake at 350), in addition to some cute, plain and simple mini stars.
Now here's the really fun part!  I'm not the only one who made star shaped treats today… 20 of my super talented friends did too!  Take a look…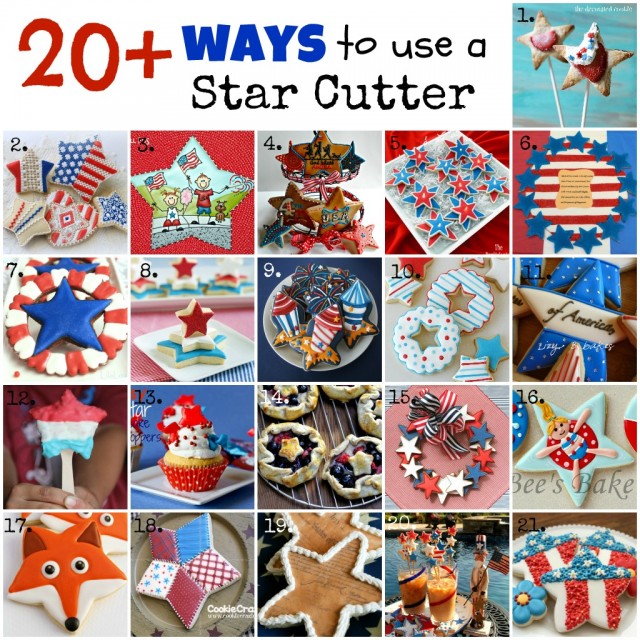 Such an amazing collection, isn't it?  I love the variety of designs, all from one simple shape!  Please take some time and visit the sites listed below to find the full tutorials for the gorgeous cookies above.
Thanks so much Callye for organizing such a fun project!