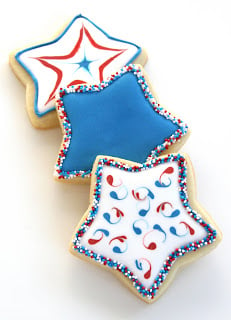 Here's a little round up of some 4th of July treats I've made in the past.  I thought they might be fun inspiration for you to make some special treats for your celebrations.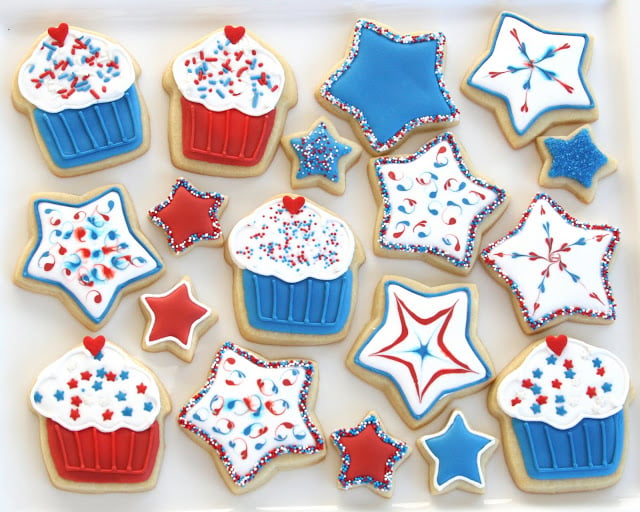 4th of July cookies- HERE is the link to my sugar cookie recipe, and I've posted some basic decorating help HERE and HERE.
A few tips on the designs above…
For the ones with the multi color border I piped a stiff consistency icing around the edge of the cookie, then sprinkled some red, white and blue non pareil sprinkles on the line of (still wet) icing.  After the border is dry (wait at least an hour, maybe more), fill in the center of the cookie with a flood consistency icing.
The designs on the star cookies were accomplished by adding either dots or lines or red and blue icing onto a base of (still wet) white icing.  Then drag a toothpick any direction you want to create some fun designs.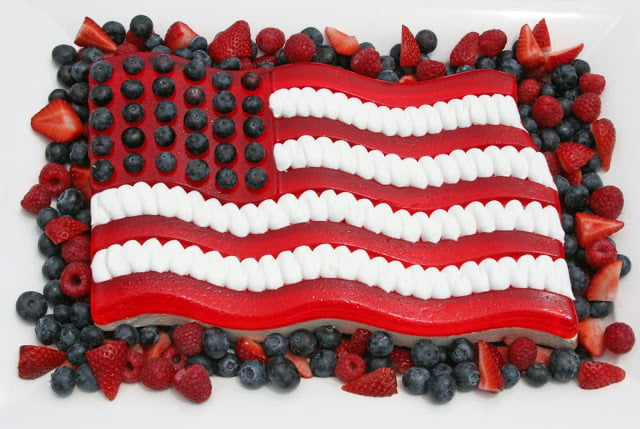 Both of these Jello desserts involve layering any flavor of red jello, a layer of blue jello, and the layer in the middle is made by preparing a small box of lemon jello, put it in a bowl in the fridge until it thickens slightly and then fold (gently mix) in a 8oz. tub of Cool Whip.
Both the flag jello (above) and the layered cups (below) are topped with Cool Whip.  I love real whipped cream for most desserts, but Cool Whip holds up much better in the heat, so it's more appropriate for these summer treats.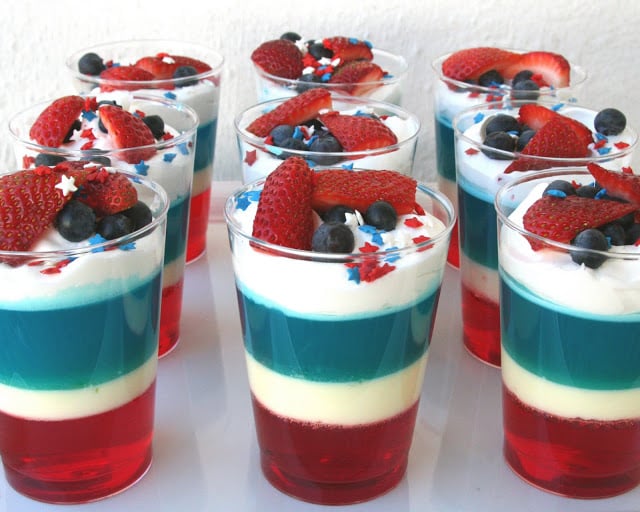 Here's a couple All-American sweeties enjoying their patriotic jello.
One of my daughters (on the right) with two of her cousins.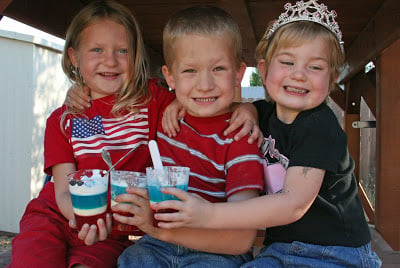 Happy Independence Day!!