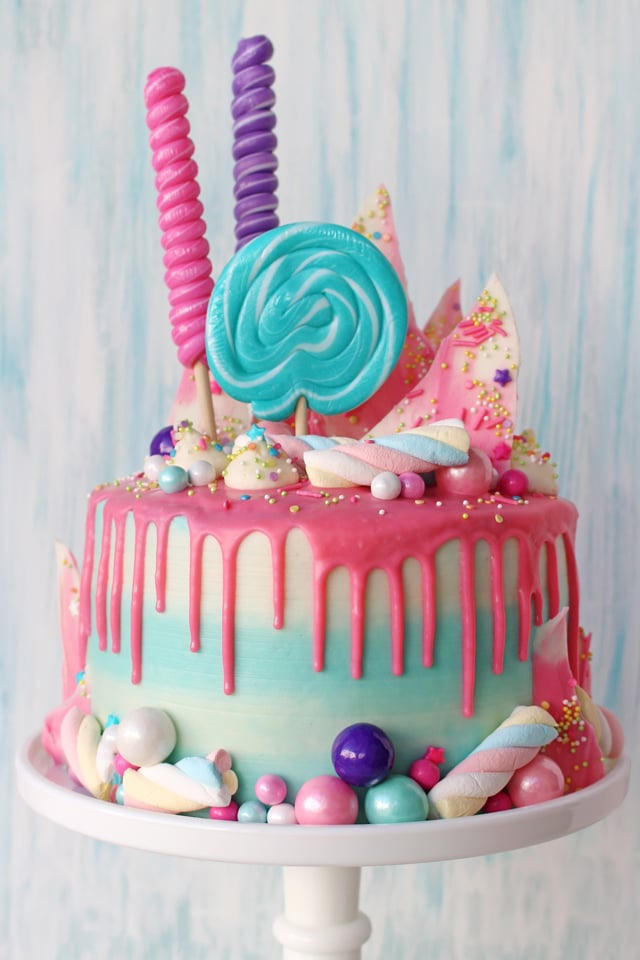 These Drip Birthday Cakes are colorful, whimsical and oh so sweet!
This year I've made a few Drip Birthday Cakes for people I love and I thought I'd share them here all together.
I've admired this fun, drippy, candy-explosion style cake for a while and was excited to play with some ideas!
Of course, when you top a cake with another layer of color, then candy, cookies, sprinkles and more… how could you go wrong? =)
PIN IT NOW to save for later!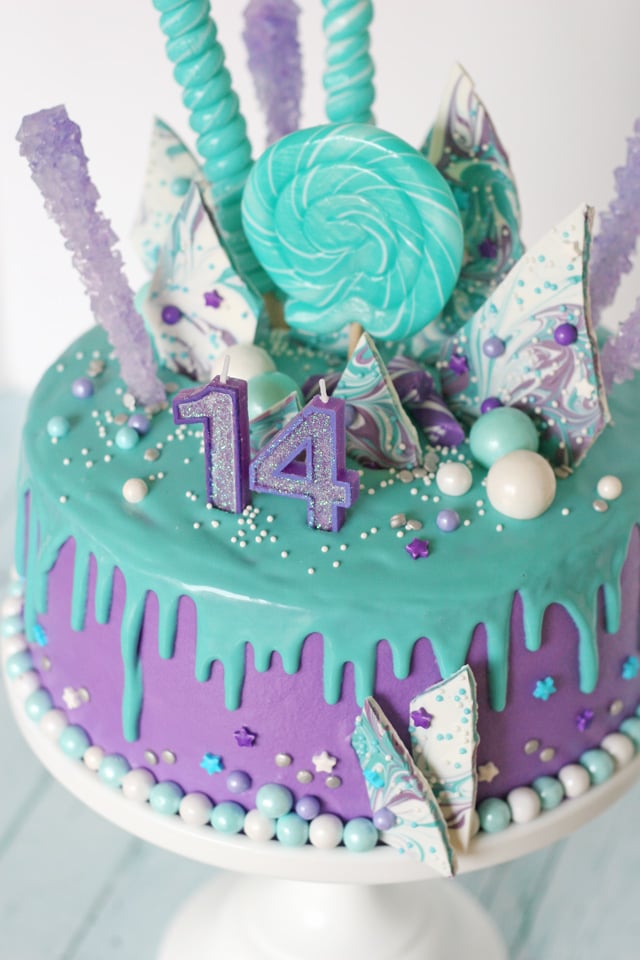 I borrowed inspiration for these cakes from Katherine Sabbath and Jenny Cookies Bake Shop.
I believe Katherine Sabbath is likely the artist who primarily started the current trend of crazy-fun-drippy-candy-explosion style cakes.
Here are some of her earlier cakes –> Katherine Sabbath Cakes 2014
And here's a fun mini video that shows her process –> Katherine Sabbath Ice Cream Drip Cake

Then, Jenny Cookies Bake Shop adds a whole other dimension to the drip style cakes by adding decorated cookies (now you're speaking my language), crispy treats, and all kinds of other adorable goodies!
I could (and do) spend lots of time drooling over these beauties –> Jenny Cookies Bake Shop Cakes
I created the three cakes pictured in this post using a bit of a mash-up of these ladies ideas, combined with my own style and color choices.
How to make a Drip Cake…
Bake, cool, layer, crumb coat, frost, then chill your cake.
Here's my favorite Vanilla Cake Recipe (simply omit the strawberries), Perfect Chocolate Cake Recipe and Buttercream Frosting Recipe.
Once you have a fully assembled and frosted cake, put the cake in the freezer while you prepare your chocolate drizzle for the "drip".
Gather…