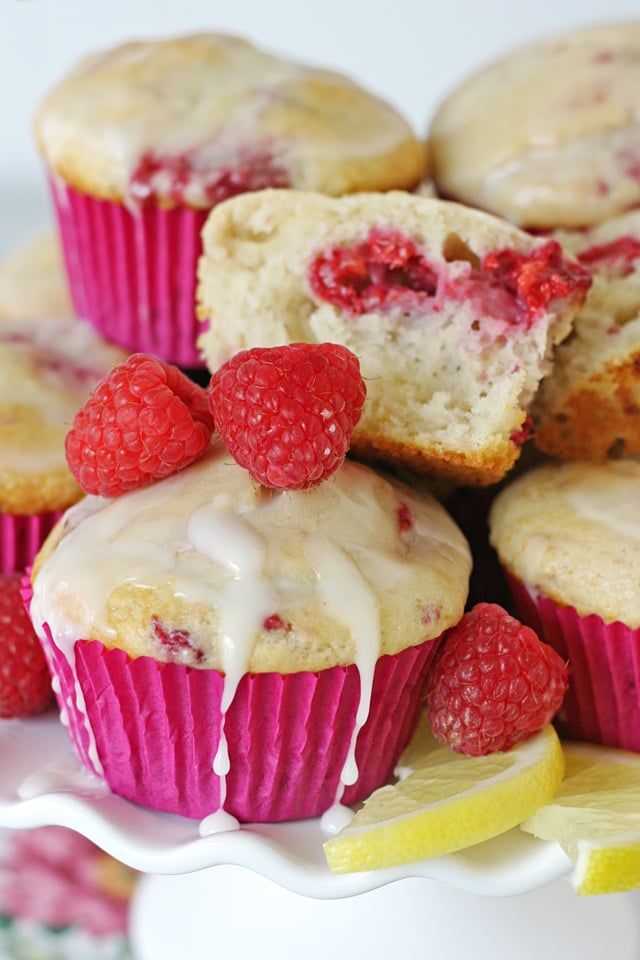 Sweet, tart and simply delicious, these Raspberry Lemon Muffins are a perfect little treat!
These pretty muffins would be great as part of a breakfast or brunch menu, or simply as an afternoon snack!
Fluffy and moist lemon muffins are studded with fresh raspberries for a deliciously fresh and tart combo.
This is a perfect recipe to make use of fresh summer raspberries.
I think this recipe would be equally delicious with fresh blueberries, small blackberries or a combination of berries.
Wouldn't you love to see one of these pretty muffins greet you for breakfast?