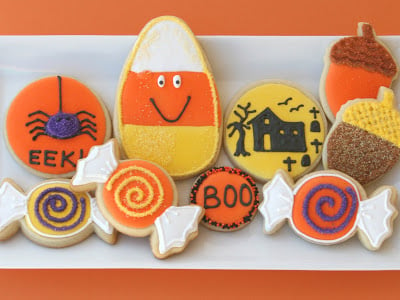 Last weekend I got a kid-free day to spend as I chose…
It didn't take me long to decide that the day could be best spent decorating cookies!  It was great to have a day to just play, with no real expectations or requirements.  And no pressure… if they didn't turn out, I can always just send them to work with hubby.  My husband's co-workers are always glad to take cookies off our hands (or in my case… hips).
The photo above is a set of Halloween cookies I made last year.  But I liked them so much, I stuck with some of the same designs this year.  Cute, fun and not too spooky.
No tricks, just treats  =)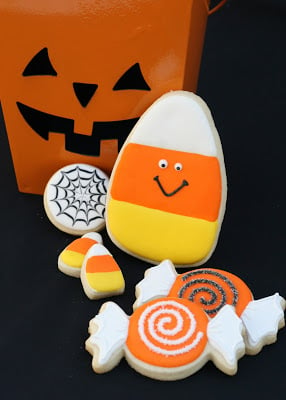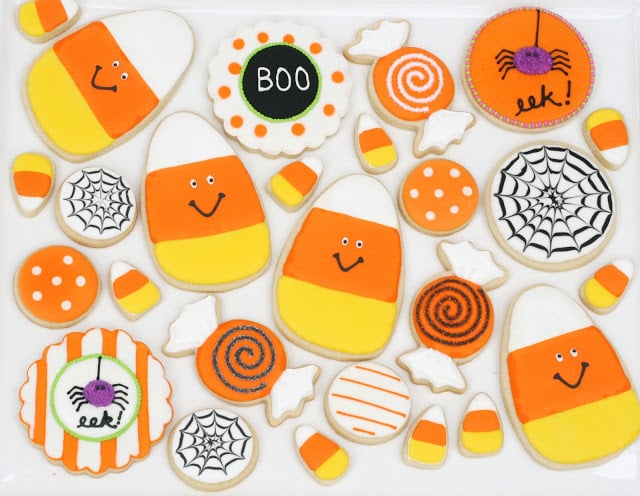 Want to make some fun Halloween cookies of your own?
My sugar cookie recipe is HERE.
I have a simple decorating tutorial to get you started is HERE.
And I have a cute packaging post for these cookies HERE.