Pumpkin Cupcakes with Maple Cream Cheese Frosting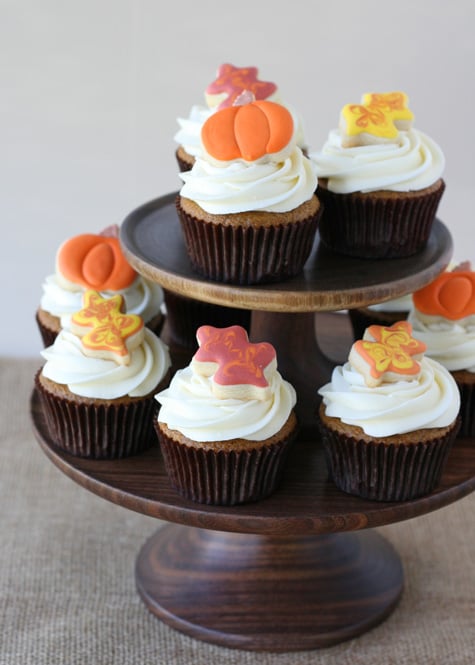 Pumpkin and maple are two of the delicious and distinct flavors of fall.  They work together beautifully in these moist and flavorful cupcakes.
Top the cupcakes with mini cookies (as shown), or save time by simply topping the cupcakes with a dash of cinnamon or a candied nut.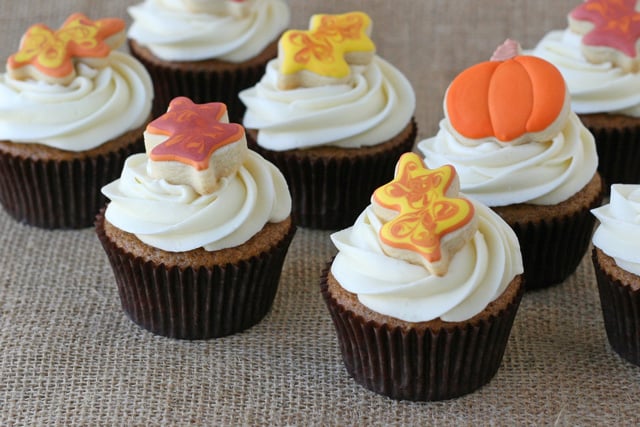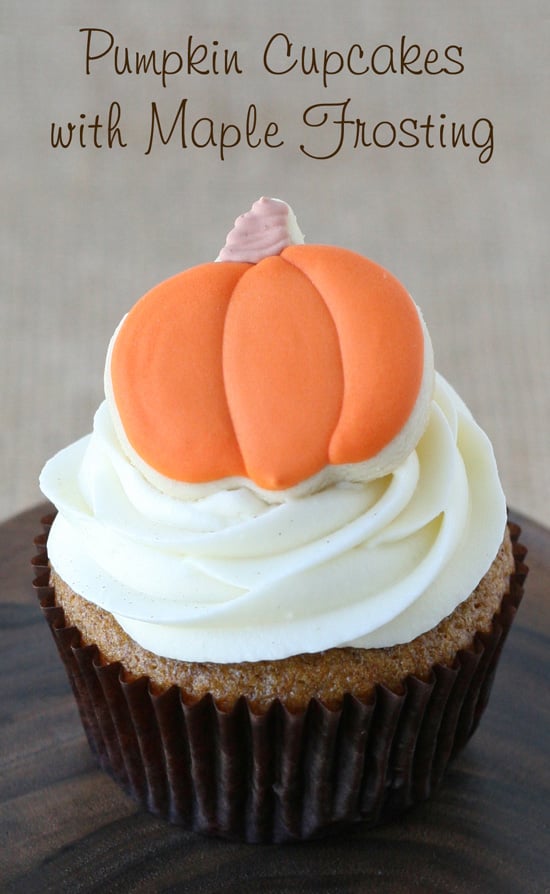 Start with a delicious batch of my favorite Pumpkin Cupcakes.  The recipe (as listed HERE) can be made with, or without nuts.
Finish the cakes with this creamy, delicious and subtle maple frosting (below).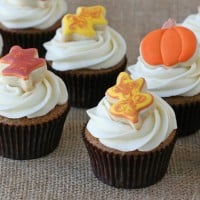 Maple Cream Cheese Frosting
Yield: Will frost 20-25 cupcakes, or frost and fill a two layer 8" cake
This delicious frosting is a perfect complement to pumpkin, apple or maple cupcakes.
Ingredients:
1/2 cup (1 stick) unsalted butter, cold
1-8oz. package cream cheese, cold
4 cups powdered sugar
2 Tablespooons maple syrup (grade B prefered)
1 teaspoon pure vanilla extract
1 Tablespoon (cold) heavy cream, if desired
Directions:
In the bowl of an electic mixer, add butter and beat until smooth.
Add cream cheese, and beat until fully incorporated, and smooth.
Add powdered sugar, one cup at a time.
Add maple syrup and vanilla, while mixing on low.
Add heavy cream, if desired.
Increase speed to medium, and continue beating 30 seconds or so, until light and fluffy.
Recipe notes- I used grade B maple syrup from Tonewood.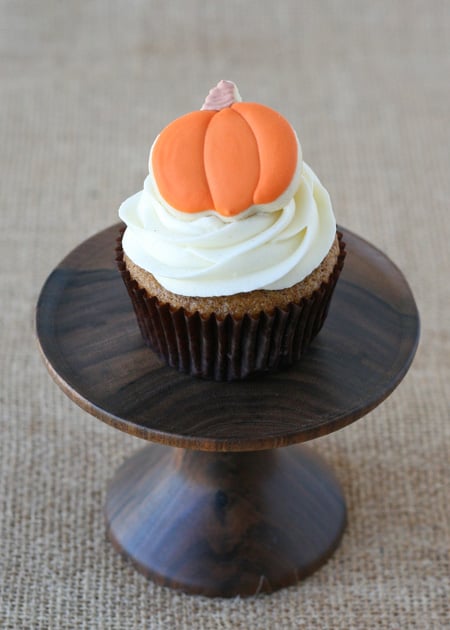 Prop note- Wooden cake and cupcake stands handmade in South Carolina, by Wood Expressions.