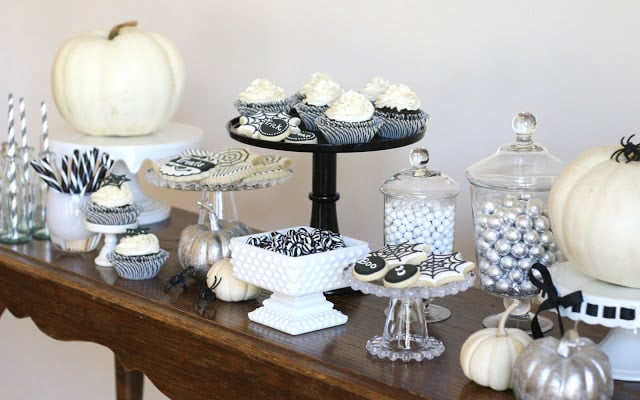 Last Halloween, I prepared a kid-friendly, traditional orange/black Halloween Treats Table.  This year, I wanted to work off a more modern, grown up color palette.  I chose black, white and silver as my color combo, and began gathering pretty treats for this year's Halloween display.  I am quite happy with how it came together, and love the elegant, not-too-creepy look.
The table included lots of delicious treats, including my favorite Chocolate Cupcakes with Vanilla Cream Cheese Frosting, decorated Sugar Cookies, and some pretty candies too.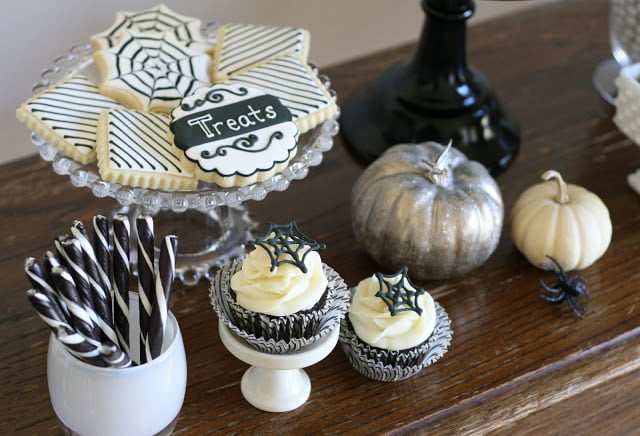 While decorating the cookies, I made a few royal icing spider webs to add to the cupcakes.  To make royal icing decorations such as these, simply pipe your desired design (using thick royal icing) onto parchment paper, and allow to fully dry.  Royal icing transfers are very delicate, so be sure to make more than you'll need.  I have a post on making royal icing snowflakes that may be helpful as well.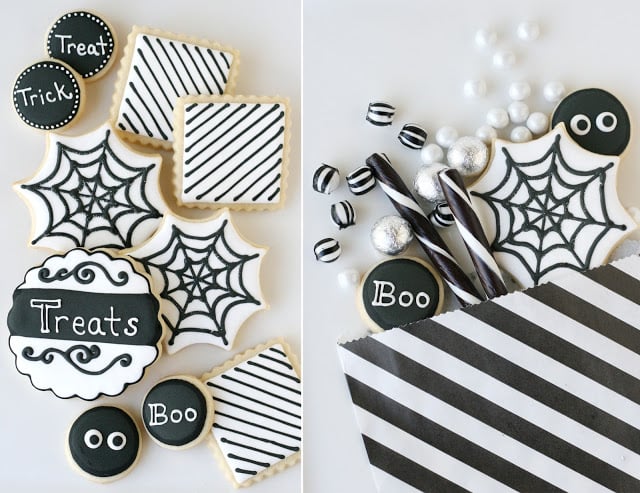 Each of the cookies designs I made were quite simple, but I mixed several different designs on the table to create interest.  Striped bags (from Sweet Estelle's Baking Supply) made perfect favor bags.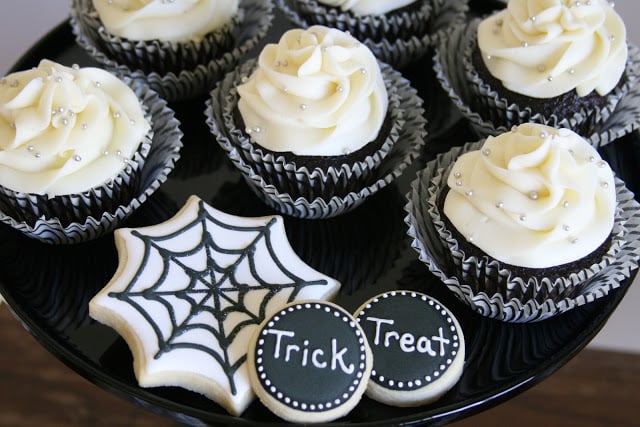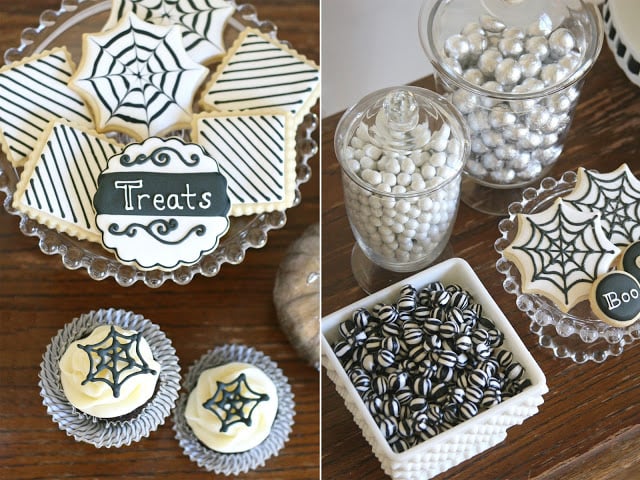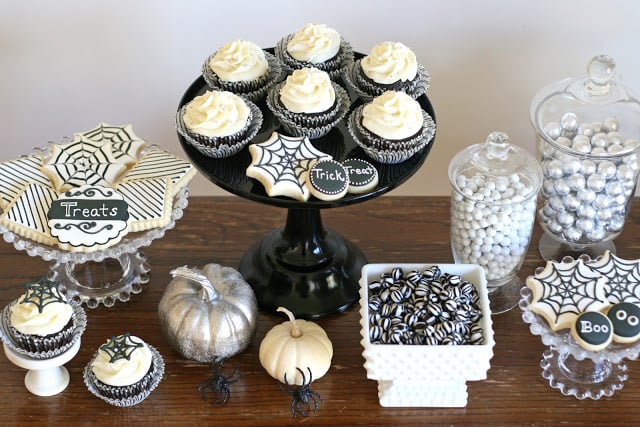 I added both real and artificial pumpkins to the table, as well as a few glittery spiders.  All of the cake stands and jars are from my (ever expanding) personal collection.  If you're curious where I buy my stands, I have a whole post about my cake stand collection.  When shopping for glassware I almost always buy white, or clear, with the occasional solid color.  I steer clear of Holiday specific pieces, so I can use my stands and dishes for a variety of year-round themes.
Additional sources-
Mini milk bottles- Sharnel Dollar Design
Black stripe favor bags, striped cupcake liners and striped straws-  Sweet Estelle's Baking Supply
Candy- Party City and Homegoods
Styling, baking and photography by (me) Glorious Treats.
Have a sweet Halloween!