Earlier this week I introduced you to one of my talented friends,
Maryann
. I'm back today to introduce you to another AMAZINGLY talented cookie artist and friend, Callye, a.k.a.
Sweet Sugar Belle
. Not only is Callye creative and talented beyond words, but she has been know to produce dozens and dozens of custom decorated cookies in a single week. The number of cookies Callye can bake and decorate in a week is often mind boggling. And no detail is ever spared… these are not "cookie cutter" style cookies… Callye's cookies are custom in every sense of the word! If you can dream it, Callye has (or can) make it into a cookie!
A few weeks ago Callye offered to create a special set of cookies, and all the step-by-step directions just for Glorious Treats readers… how could I pass that up?!! I couldn't! So Callye got to work on a custom set of cookies just for us, and took such care to photograph each and every step. In fact, she is sharing such a wealth of information I'm breaking it into two posts. Today will be Part 1, the design, and cutting out the cookies. I'll be back later this week with (Part 2) all of the detailed decorating photos.
Callye wanted to show how a decorator can draw inspiration from most anywhere…
Her inspiration for this set of cookies came from a shirt… from Wal-Mart! (shown below)
And here are the finished cookies….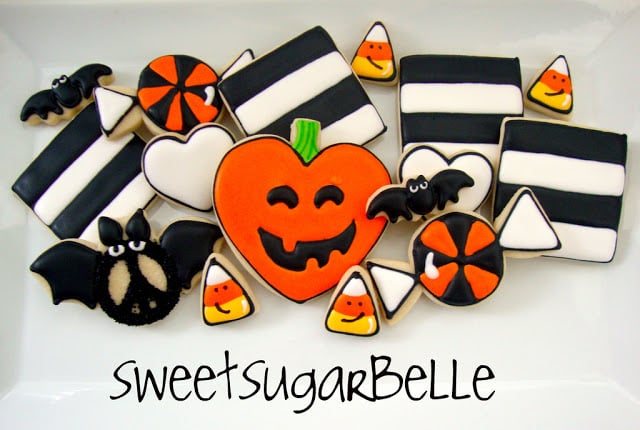 Aren't they fun?! And an amazing match to the shirt!
Callye created these custom cookies using easy to find cookie cutters. The only true Halloween cutters she used were for the bats.
Ready to get started?
Prepare a batch (or two) of Sugar Cookie dough (recipe
HERE
).
Here is how Callye created her custom cookies using common cutters…
Candy Corn

Heart Pumpkin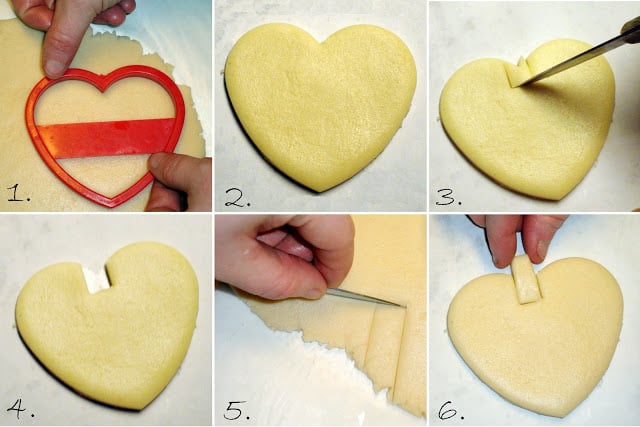 Candy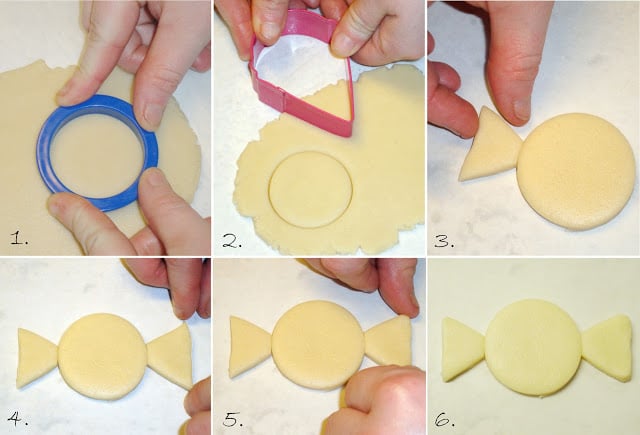 Peace Bat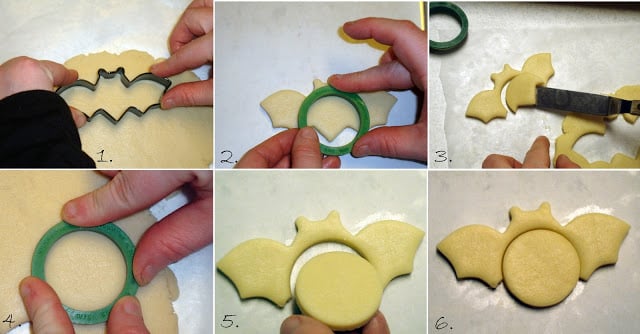 Place prepared cookies on a parchment or
Silpat
lined baking sheet, place baking sheet in the freezer about 5 minutes (this will help the cookies keep their shape), then bake as directed.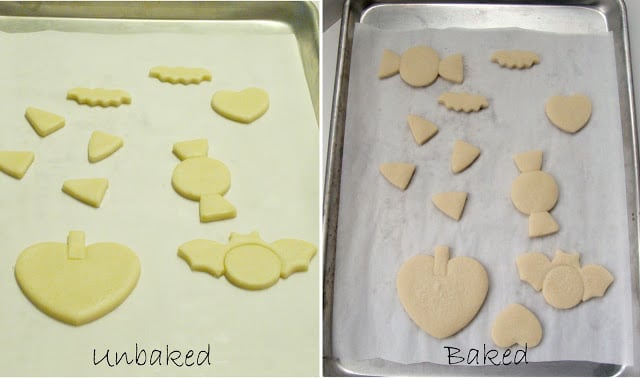 Thank you so much Callye for giving us a peek behind the scenes!
I'll be back later this week with "Part 2" of the amazing tutorial from Callye… the extra fun part, decorating!
Please go say "Hi" to Callye
If we're real sweet to her, she may be willing to share some more tips in the future!
(Note- Callye is not accepting cookie orders at this time, as she is busy raising her three beautiful children)