Chocolate Raspberry Cake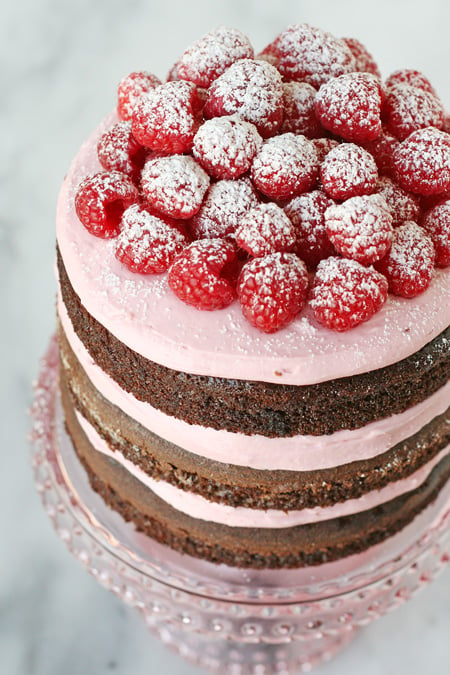 I'm a bit in love with the pink/brown combo of this Chocolate Raspberry Cake!!  I made this pretty treat recently to share over on My Baking Addiction while Jamie is spending time with her new baby girl!  I love how dramatic and beautiful the cake is, and yet it's quite simple to create!  Start with your favorite chocolate cake recipe, then add layers of delicious raspberry buttercream and fresh raspberries. This cake is perfect for Valentine's Day and would also be beautiful for most any occasion!
Hop on over to My Baking Addiction for the recipes and all the details!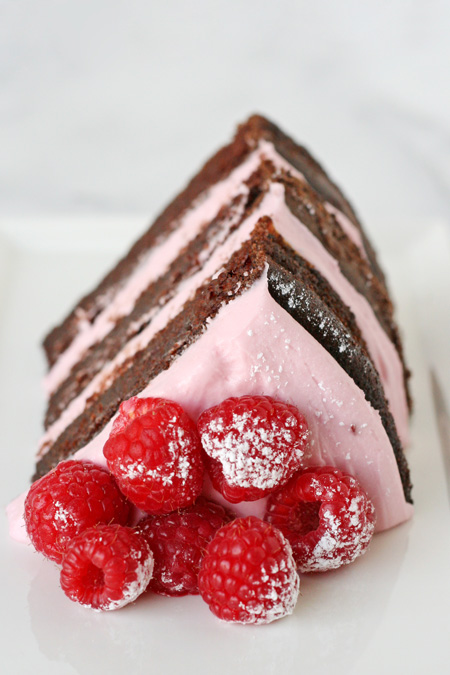 Happy baking!