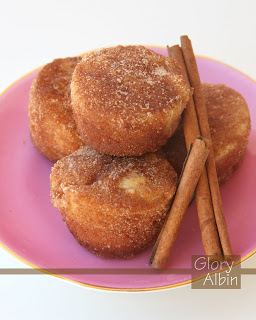 These cute little guys are so tasty, and quite easy to make.  Because they are coated with cinnamon and sugar, they are a lot like a little cake doughnut.  Both kids and adults love them!
Cinnamon-Sugar Mini Cupcakes
1 1/2 cups all purpose flour
1 teaspoon baking powder
1/2 teaspoon salt
1/4 teaspoon freshly grated nutmeg (or ground nutmeg)
6 Tablespoons unsalted butter, at room temp.
1/2 cup sugar
1 egg
1/2 teaspoon vanilla extract
1/2 cup milk (any fat content)
For the coating-
6 Tablespoons butter
1/2 cup sugar
2 teaspoons cinnamon
Preheat oven to 350*F.
Spray a mini muffin pan (I use a silicone one) with nonstick cooking spray.
In a medium bowl combine flour, baking powder, salt and nutmeg.
In a large bowl, using an electric mixer, beat the butter for a moment, then add the sugar and beat on medium speed until blended and creamy, about 1 minute.
Beat in the egg and vanilla, mixing until smooth and thick.
With the mixer on low speed, add the flour mixture in three additions and the milk in two additions, beginning and ending with the flour mixture.  Mix just until the flour is incorporated
and the batter looks smooth.
Scoop batter into mini muffin pan (a small cookie scoop works great).  This recipe makes about 18 cupcakes (I squeeked out 19 this time).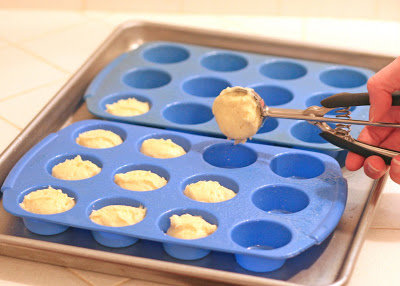 Bake until tops feel firm and a toothpick inserted in the center comes out clean, about 12 minutes.  Cool cupcakes about 5 minutes pan, then carefully transfer cupcakes onto cooling rack.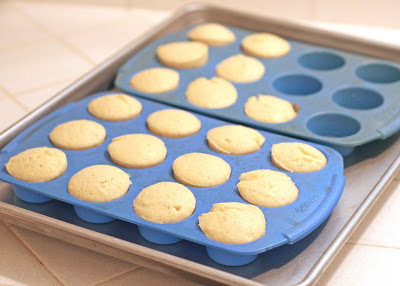 Then the best part…  Melt 6 Tablespoons butter in a bowl and set aside.  In another bowl mix 1/2 cup sugar and 2 teaspoons cinnamon.  One at a time, roll the cupcake in the bowl of butter, then the bowl of cinnamon sugar.  Set on a cooling rack and try to wait about 20 mintues to eat them (they get better as they absorb the butter and cinnamon a bit).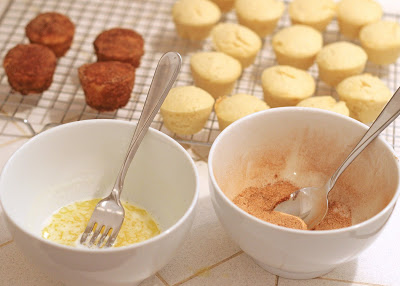 Now, sit down with some coffee and a couple of these beauties!