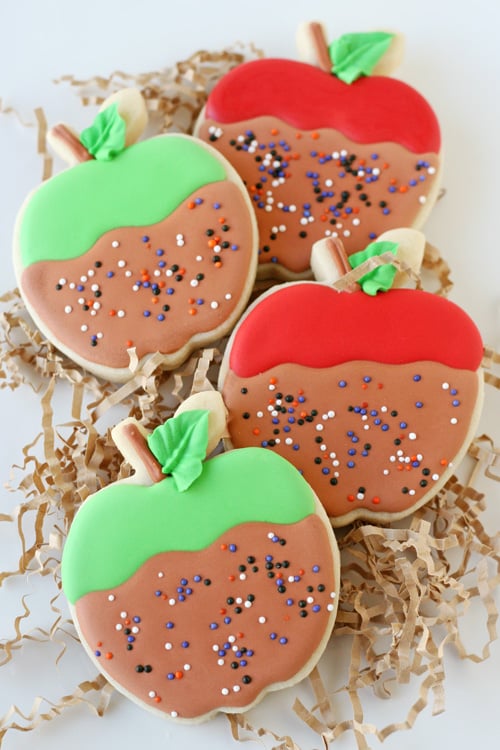 Few treats are more closely connected to fall than caramel apples!  These Caramel Apple Decorated Cookies are a fun twist on the classic.  These delicious sugar cookies don't taste anything like an actual caramel apple… but they wont rip off your dental work either, so I guess there is a trade off!  =)
If you are looking to make "real" caramel apples, I have a full post on How to Make Gourmet Caramel Apples.
I've seen quite a few variations on this cute cookie concept, including this post from The Decorated Cookie (who can make almost any food into a cute cookie!).
For these cookies you'll need…
Sprinkles (of your choice)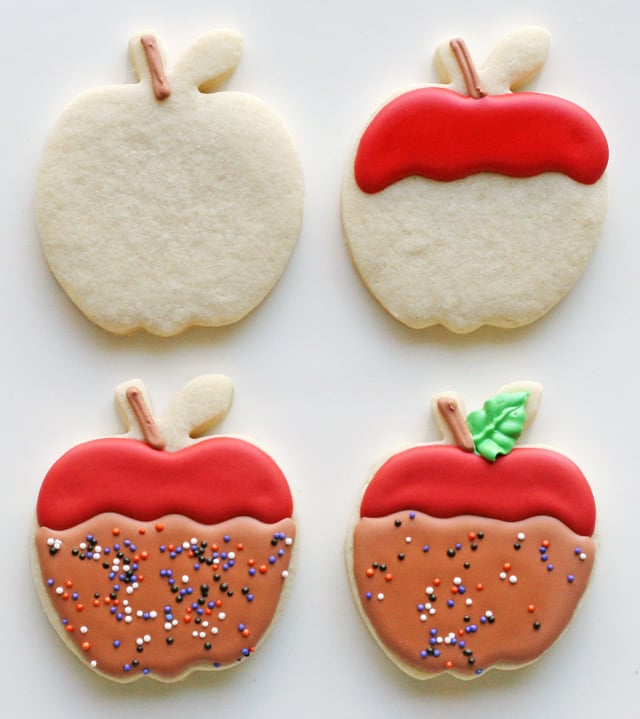 How to decorate Caramel Apple Cookies…
Prepare red, "apple" green and "caramel" brown royal icing and thin to a medium/flood consistency (about the consistency of shampoo).  Reserve some of the green icing before thinning, and add the thick icing to a piping bag fitted with a leaf tip (such as a Wilton #68).
1.)  As pictured above, outline then flood (with the same icing) the portion of the cookie that looks like exposed apple.  Allow this portion to set (about 1 hour).
2.)  Fill in the bottom "caramel" portion of the apple with brown icing.  While the "caramel" is still wet, sprinkle some seasonal sprinkles on the "caramel".  If the top portion of the cookie (the red or green) is still wet, be sure to not get sprinkles on that area.
3.)  When the red or green "apple" portion of the cookie is dry or set, add the green leaf with thick icing and a leaf tip (as noted above).
4.)  Add the apple stem either before or after the rest of the cookie is decorated.
Optional-  Certainly this cookie design would look cute with a wooden popsicle stick added.  You can add the stick to the cookies before baking (insert into the dough), or simply "glue" the stick on the backs of the finished cookies with a bit of royal icing.
Here are the fun caramel apple decorated cookies, along with some simple pumpkins.  If you follow me on Instagram (and you totally should!) you'll recognize these as the cookies I took to a party this weekend.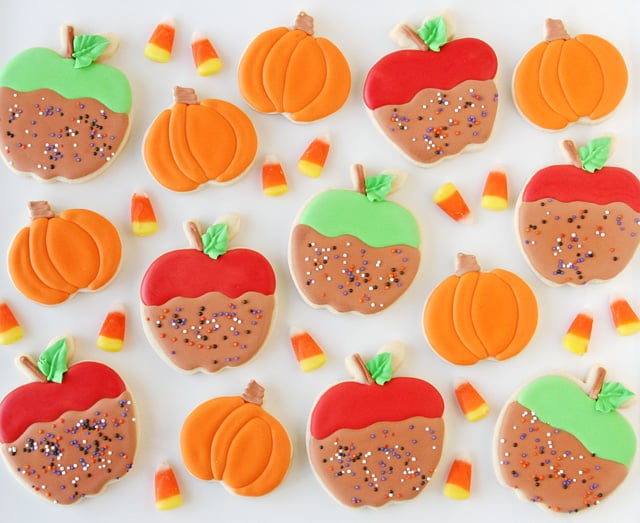 Below is a cute little set of cookies I made a few weeks ago for the winner of a recent blog giveaway…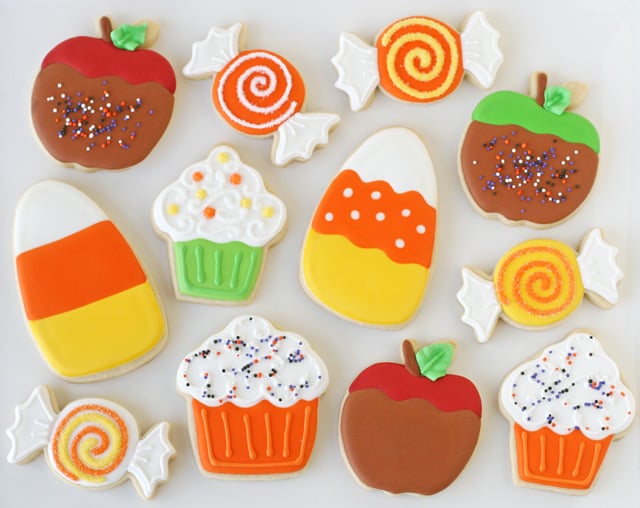 Happy candy corn cookies from a couple years ago…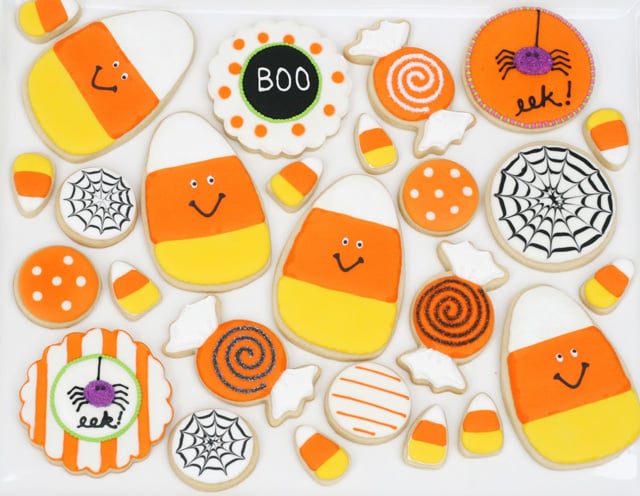 And one of my favorite cookie creations, 3D Pumpkin Cookies…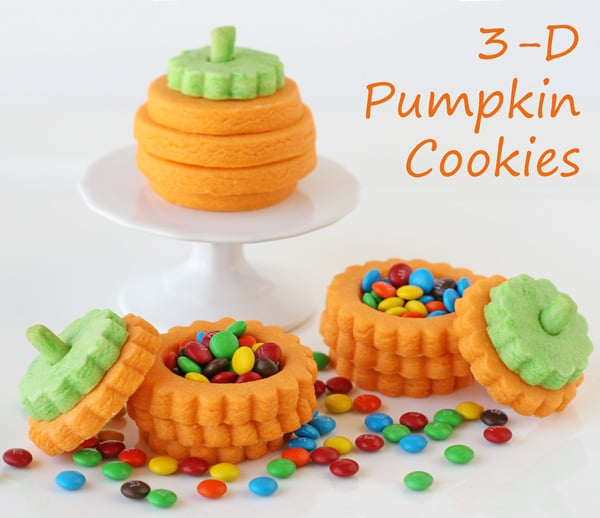 Happy fall cookie decorating!