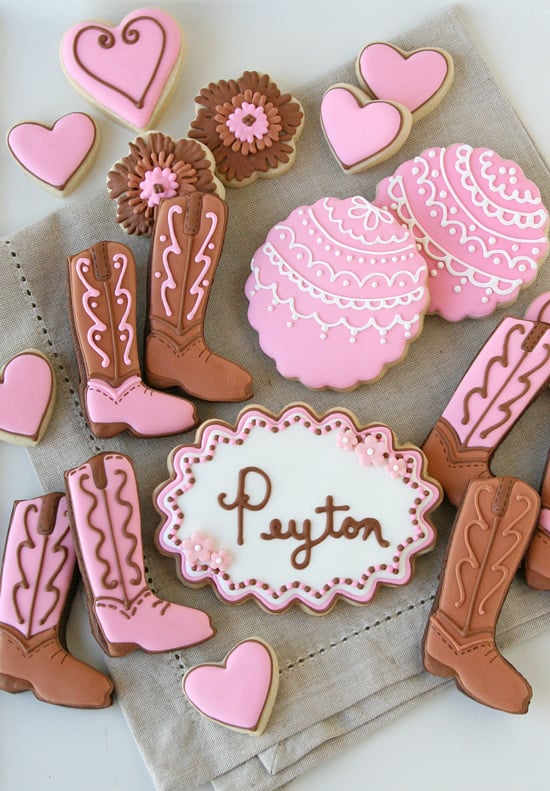 I recently made some fun Cowgirl Boot Cookies to coordinate with a Cowgirl Birthday Party my girls were invited to.  I've wanted to play around with a girly western theme for a while, so I was very excited when a friend who is well known (in our little circle) for her beautiful parties accepted my offer to make cookies for the party.
The Cowgirl Party was going to have a bit of a vintage feel, with colors of pink, red, and brown.  I made lots of girly boot cookies, but also included some fun bandanas (inspired by Sweet Sugar Belle), pretty lace cookies (inspired by Rosey Sugar) and some simple hearts.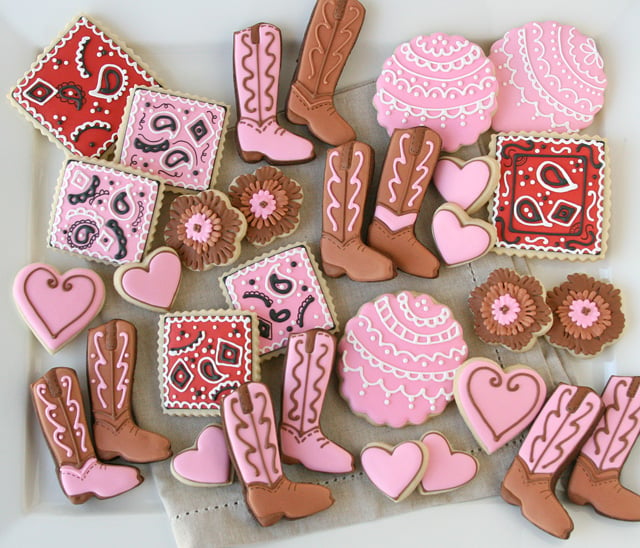 How to make Cowgirl Boot Cookies ~
Prepare a batch of cookies, using my Sugar Cookie Recipe or Chocolate Rolled Cookie Recipe.
For the boots, I used a cutter like this Cowboy Boot Cookie Cutter
, and cut off the spur (before baking).
Prepare a batch of Royal Icing.
Decorate as pictured below…
1.  Outline the boot with brown icing, and fill in the boot heel as well as the pull strap (as shown).  Allow icing to set, about 30 minutes.
2.  Fill in boot with icing color(s) of your choice (in this case, pink).  If you are filling in with two different colors, fill with one color first (such as pink), then wait until the pink has set up (about 30 minutes) before adding the second flood color (in this case, lighter brown).
3.  When the base icing is set (about 1 hour), add details as shown below, with brown icing.
4.  When the icing has fully set (8 hours or overnight), use a brown food color marker to add additional details, as shown.  I used  Fine Tip FooDoodler Markers
 (available from Amazon or Sur La Table)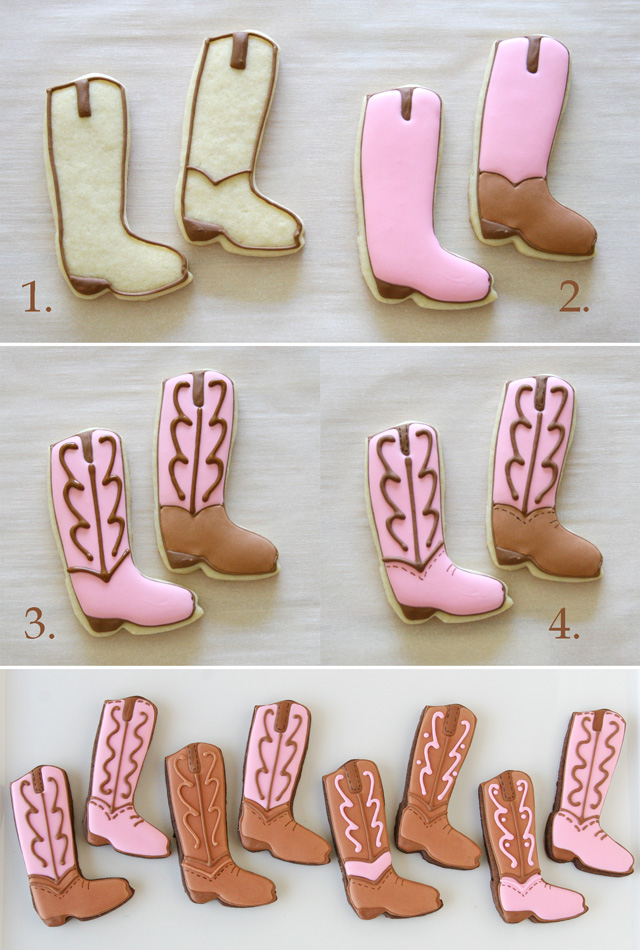 As anticipated, my friend Kristine (the birthday girl's mommy) did a beautiful job with the party, and I was happy to see my cookies fit in so well….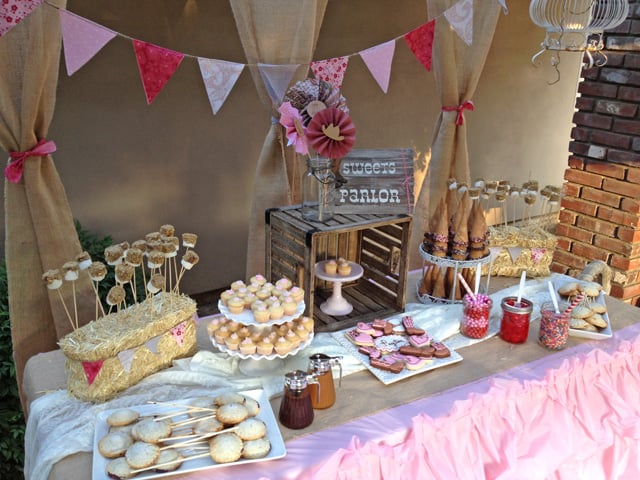 -Dessert table concept and set up by Kristine Curtis-
In addition to a beautiful sweets table and several cute crafts, Kristine has a photo area set up with hay bales and fun props.  Here are my two cowgirls (decked out in western wear loaned to me by my friend Bethany).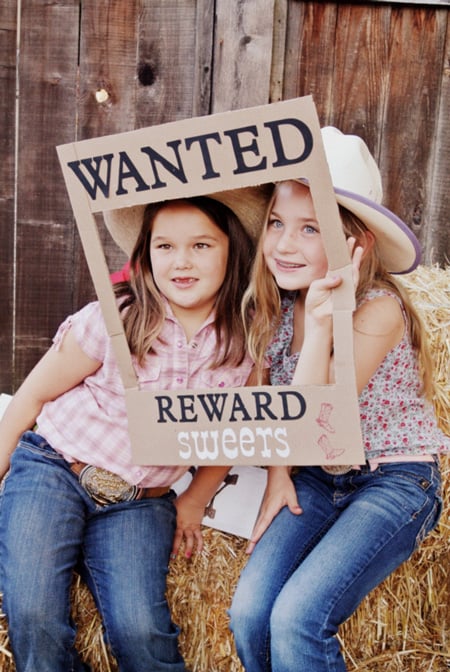 -Image above by Kristine Curtis-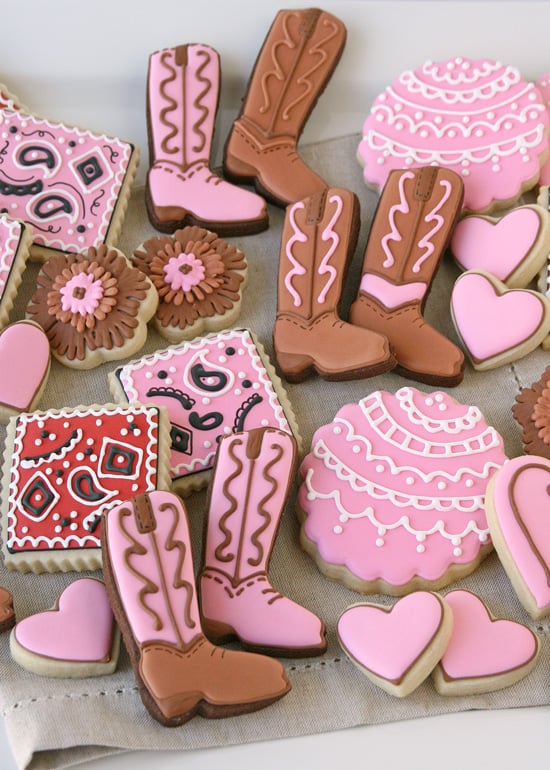 Happy decorating partner!