Yogurt Panna Cotta with Lemon Curd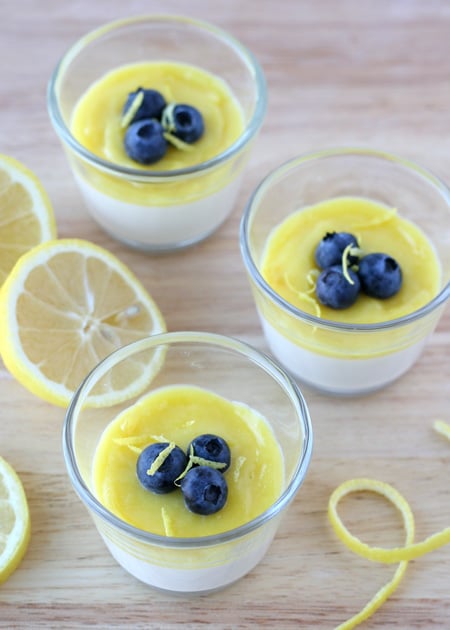 It was 105 degrees here today.  As much as I love to bake… when the summer heat reaches over 100 degrees it seems a bit silly to turn on the oven.  For days like this, it's nice to enjoy a cool and refreshing treat.  This smooth and creamy dessert starts with a delicious yogurt panna cotta,  then is topped with homemade lemon curd and a bit of fresh fruit.  The lemon curd can be made several days in advance, and is delicious on waffles or pancakes, and lovely as a cake or cupcake filling.
Here are the two simple recipes you'll need for this cool treat…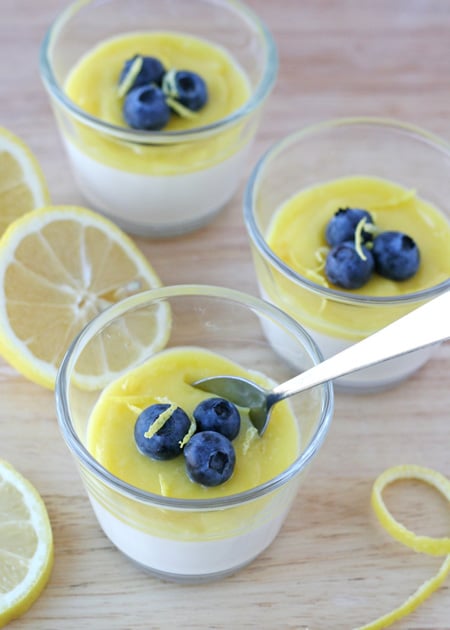 Have a delicious summer!