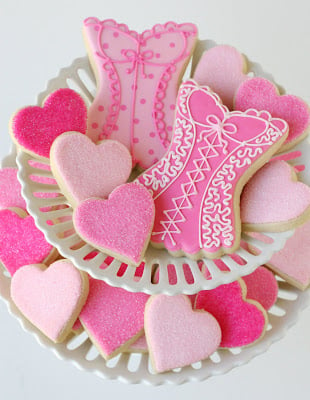 This past weekend I helped add some "sweet" details to a wedding shower my sister was hosting.
The fun theme my sister (Joy) came up with was "Linens and Lingerie".
As soon as she mentioned the theme, I knew exactly what I wanted to make as special favors, lingerie cookies!
I've been eyeing this cute corset shaped cutter (from Copper Gifts) for quite a while, and was excited to have a reason to order it.
I thoroughly enjoyed adding slightly different details to each cookie (27 total) and I'm quite happy with how they turned out.  A slight note… these are large cookies (about 4.5″ tall), and require quite a bit of time to decorate.  Allow yourself plenty of time to enjoy the decorating process if you plan to give these a try.
Here are some helpful links to get you started…
Royal Icing Recipe (and basic decorating tutorial)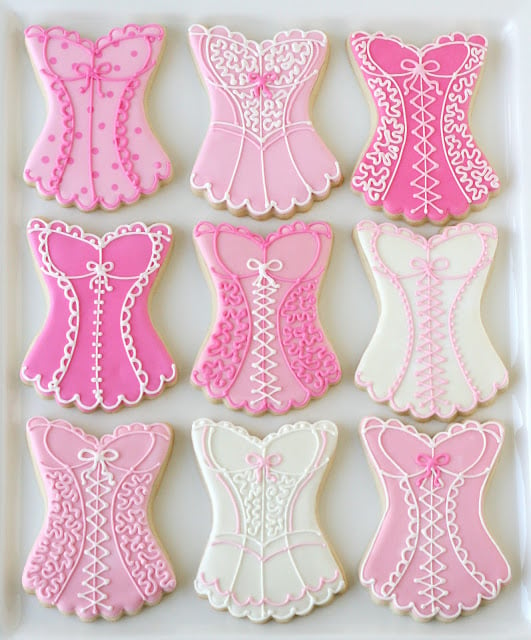 You'll find more photos from this pretty bridal shower in the full party blog post –> Linens and Lingerie Wedding Shower.
Happy Baking!