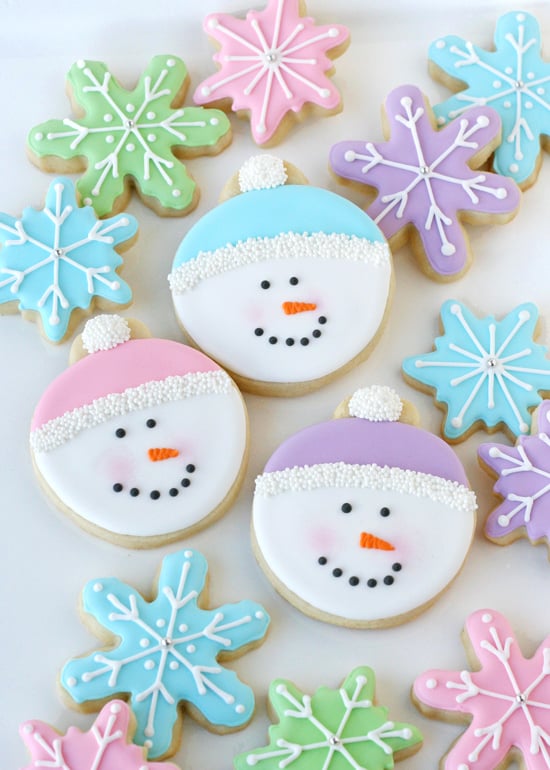 As much as I love traditional Christmas colors, when it comes to cookies I often find myself leaning toward pastels.  These cute Snowman Face Cookies could be made in most any color scheme, but I do think they look extra sweet and wintery in these soft colors.
I've made this fun design a few times, but have yet to take the time to share them here!  Last year I made a whole platter of these Snowman Face Cookies for my daughter to share with her class on the last day of school (before Christmas).  I made sure to include the right amount of "girl colors" and "boy colors" for the class =)
I first feel in love with this cute and simple design several years ago when I saw these cute snowmen face cookies from Spring Lake Cake.  I believe I first saw the alteration of using an ornament cutter (instead of a circle) from Sweet Sugar Belle.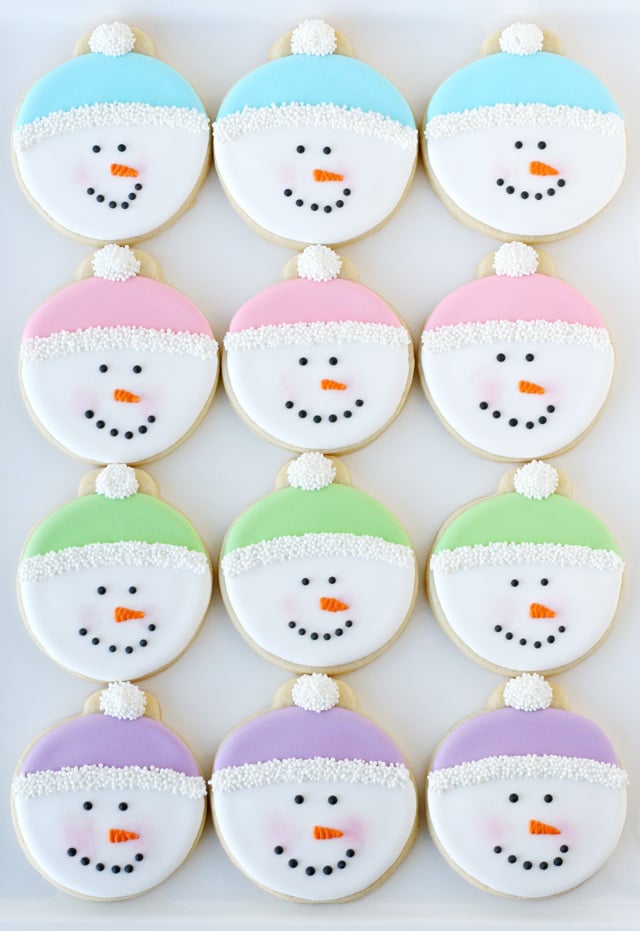 Want to make some of these cute cookies?
You'll need…
A batch of sugar cookies (here's my Sugar Cookie Recipe).
A batch of royal icing (here's my Royal Icing Recipe).
A round ornament cookie cutter (such as this one from Karen's Cookies).  Depending on the style of cutter you use, you may need to trim the top of the ornament a bit before baking.  You could also use a circle cutter for these cookies, you'd just need to alter the top "puff ball" a bit.
White non-pareils (sprinkles).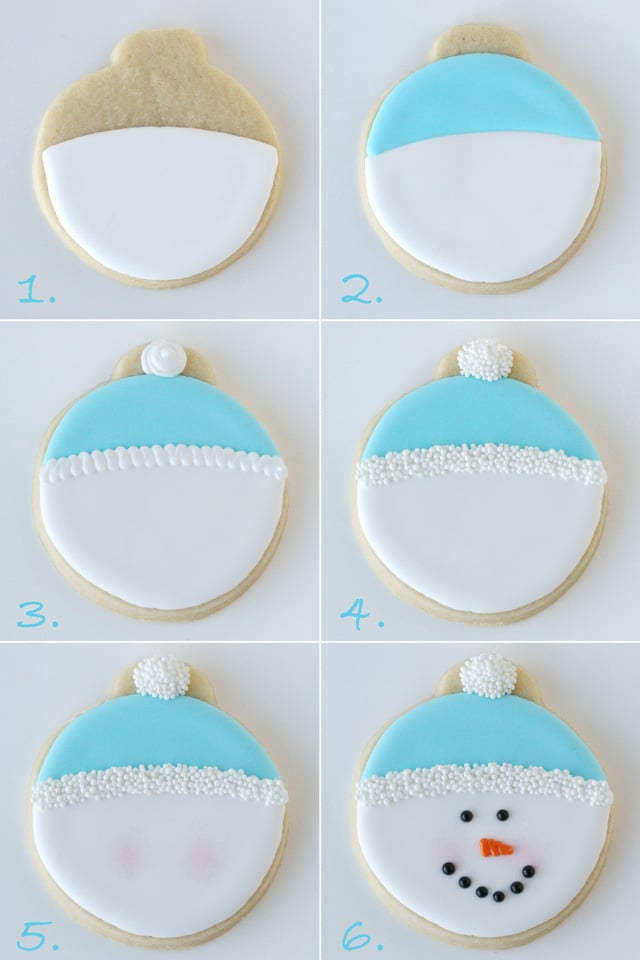 Easy Snowman Face Cookies-
1.  Using a medium consistency icing (white), outline and fill in the face portion of the cookie (as shown).  Allow this to set about 30 minutes.
2.  Using a medium consistency icing (any color choice), outline and fill in the hat portion of the cookie (as shown).  Allow this area to dry fully (4+ hours).
3.  When the hat and face areas are dry, use a thick consistency icing (white) and add the rim of the hat and the "puff ball" on top of the hat (as shown).
4.  Immediately sprinkle non-pareils (or sprinkles of your choice) onto the wet icing (as shown).
5.  Add a hint of blush to the cheek area using pink luster dust and a (clean and dry) soft paint brush.
6.  Add details to the face (eyes and mouth with black icing, nose with orange icing).  Allow to dry fully before packaging.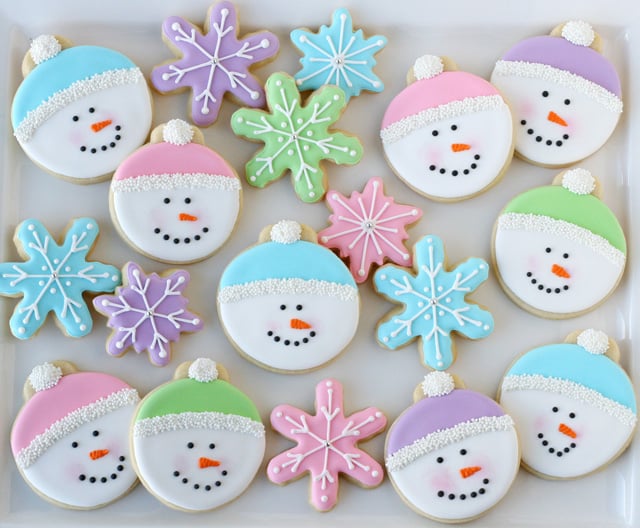 These cute cookies are sure to bring smiles to anyone you share them with!
Looking for more "sweet" Christmas ideas? I have lots more decorated cookies as well as party ideas and other sweets on my Christmas/Winter posts page.
Happy decorating!