Snowflake Cupcakes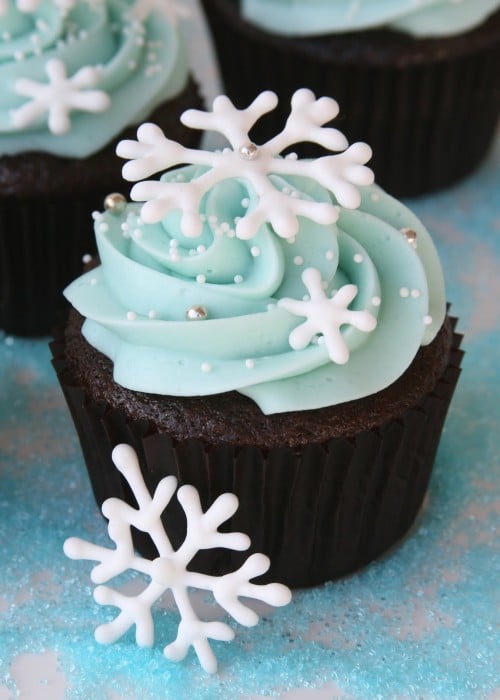 How about some pretty Chocolate cupcakes to get you through the week?
These are Chocolate cupcakes (recipe HERE) with Vanilla Cream Cheese frosting (recipe HERE), made extra special with some royal icing snowflakes.  I piped on the frosting with a Wilton 1M tip (the tip I use the most often) and added some pretty sprinkles (white non-pareils and silver dragees).  I colored the frosting with Americolor brand coloring, in sky blue.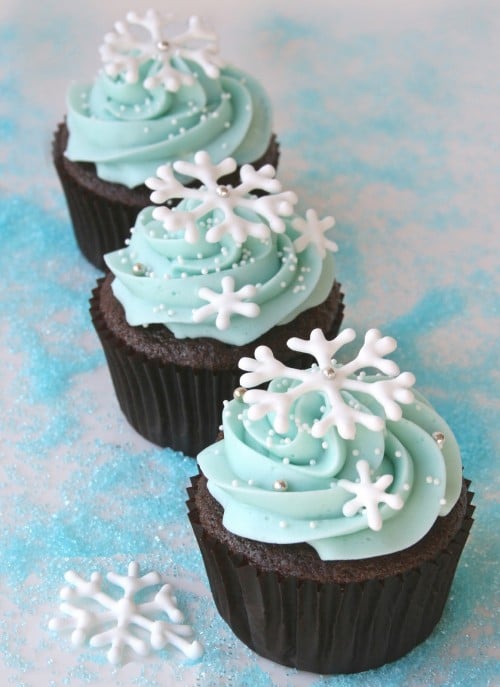 The roayl icing snowflakes are pretty easy to make, and will last a very long time (stored in a airtight container).  Make a nice stiff consistency batch of royal icing (recipe HERE) and pipe a snowflake shape onto a piece of parchment paper.  Allow to dry completely (this will take about 1 day) before trying to remove from the paper.  Be prepared… many WILL break as you try to move them from the parchment paper, so you need to make at least twice as many snowflakes as you think you want.  The thicker the line of royal icing you make, and the longer you let them dry, the better your chances of avoiding breakage, but they are still very delicate, and you are bound to have some break.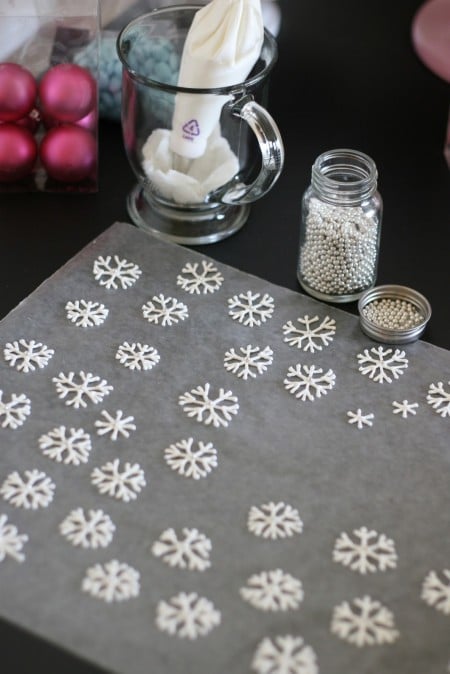 Happy Cupcake Decorating!