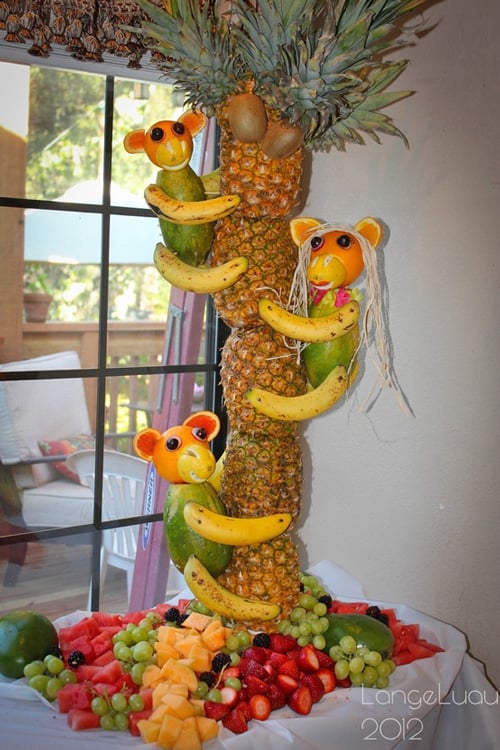 In my last couple posts I've mentioned a big Luau party my family has the pleasure of attending every year.  For almost 10 years we have enjoyed friendship with a family that is not only kind, generous, and talented… but they know how to throw an amazing party!
The decorations and elaborate preparations that go into the Lange Luau are always stunning!  This year, Shelly (the party hostess), added a new showstopper… an amazing fruit display with a tall pineapple 'tree', adorned by the most adorable fruit monkeys!  Shelly saw a tree like this on a recent cruise and took a photo.  Then she got to work and re-created it just for her party guests to enjoy!
To assemble this beautiful display, Shelly enlisted her handy hubby (Steve) to make a metal base, with a thin metal pole to skewer the pineapples onto.  This was the main support structure.  Alternatively, a wooden dowel, secured into a base would work as a support too.  The pineapple "tower" will be quite heavy.  Make sure the base is nice and wide.  The base could also be clamped to the table for added support.
Once the pineapples were stacked (skewered onto the pole), then the work of attaching the pineapple tops (the tree "leaves"), as well as the kiwi "coconuts" began.  All of the fruit and tops were secured with bamboo skewers.
For the monkeys, Shelly assembled the head (made of an orange, orange slice ears, lemon mouth, radish slice and 1/2 of a grape for eyes), and used bamboo skewers to attach it to the body (a papaya).  Then, with some help from friends, the monkey's body is held in place on the tree trunk, while bananas were added as arms and legs.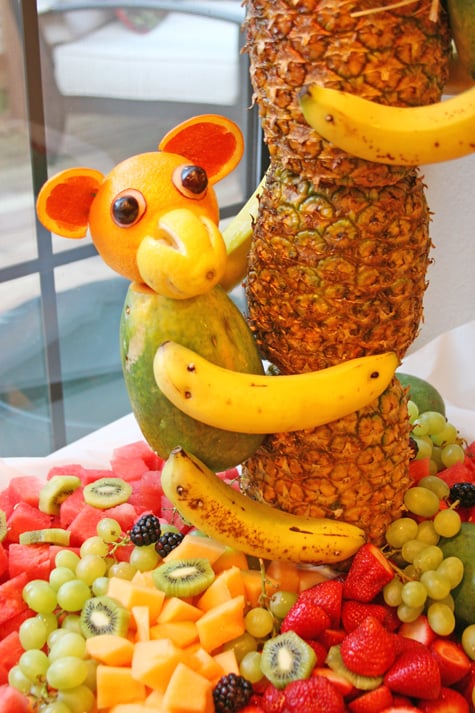 One of the monkey's got a few girly upgrades… eyelashes and lipstick (drawn with a marker), raffia "hair", and a little flower lei.
As a little bonus to the fun fruit centerpiece, Shelly is allowing me to share a few images of her gorgeous yard.  For more photos of this incredible yard, you can see my 2010 Luau Party post.
The yearly Luau party is held a hill side back yard, which is divided into layers with several beautiful decks and patios.  The yard has been designed, landscaped and built into the showpiece it is today by the homeowners, Steve and Shelly.  Every square inch of the limited space has been beautifully though out and put to use.
Enjoy…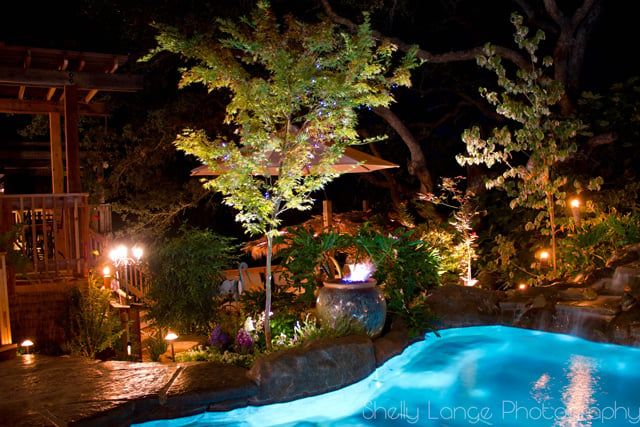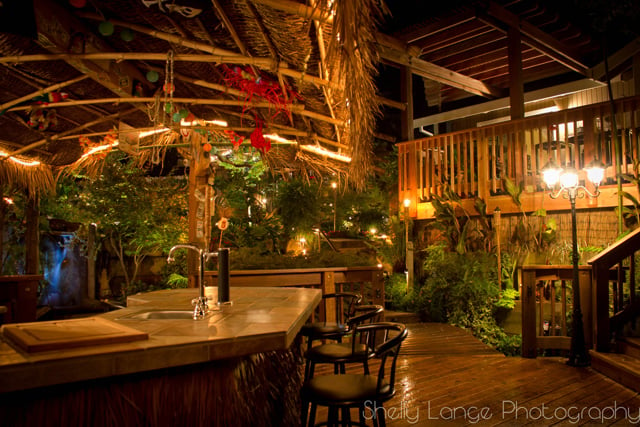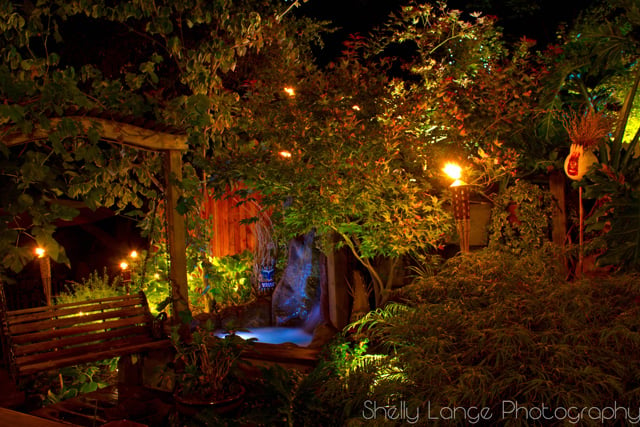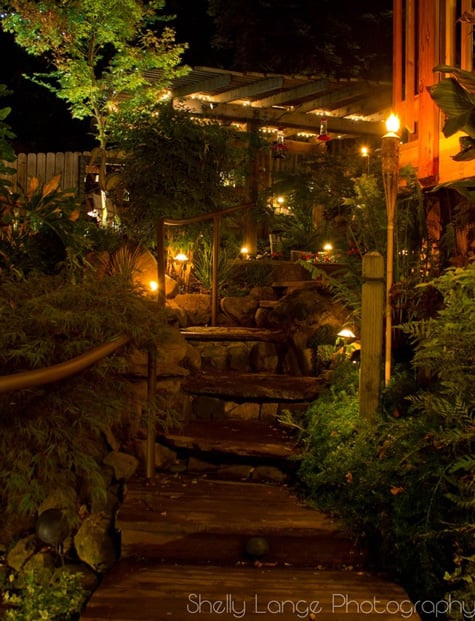 Now, who's ready for a Luau?