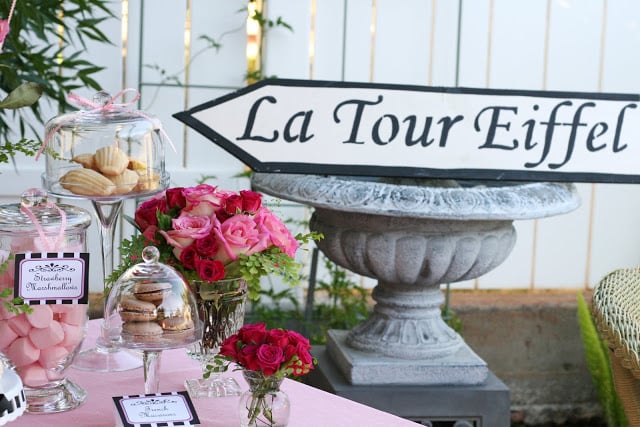 Last week I had an idea for a dessert table that I just had to bring to life!  So I pulled out some of my cake stands (some of my favorite worldly possesions!), looked through my ribbon (another huge love!), and set up a "big girl" version of a play tea party.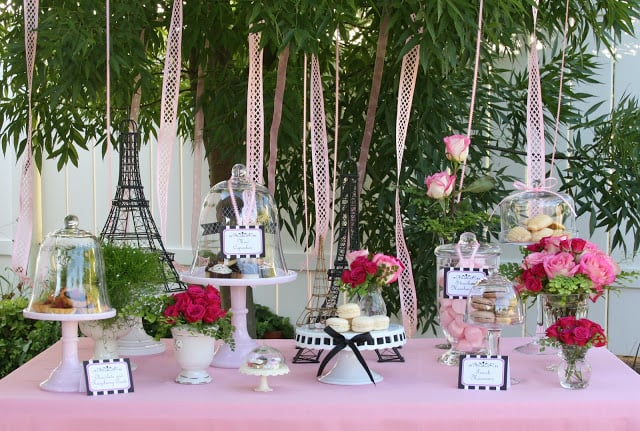 I started with some desserts from Donsuemor bakery, pretty little Cute Cakes, Madeleines and French Almond Cakes.  I baked up some mini Chocolate Raspberry Tarts (recipe soon), got to work on some pretty food tags, and went shopping for a few more treats to add to the table.  Then I called up a friend and asked her to join me for coffee and some desserts after dinner.  We sat in the backyard, listening to french music, chatting and enjoying fresh fruit, iced coffee, and lots of pretty desserts.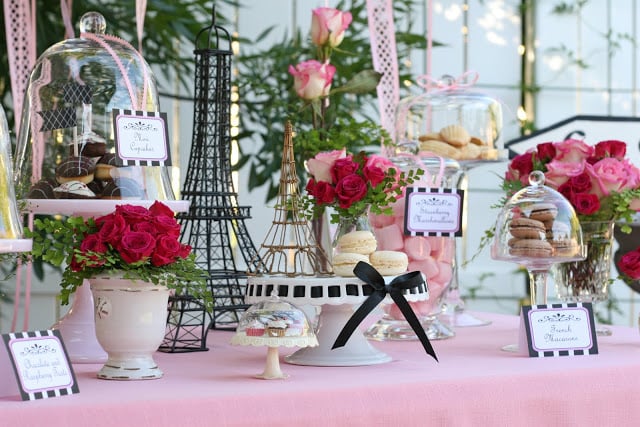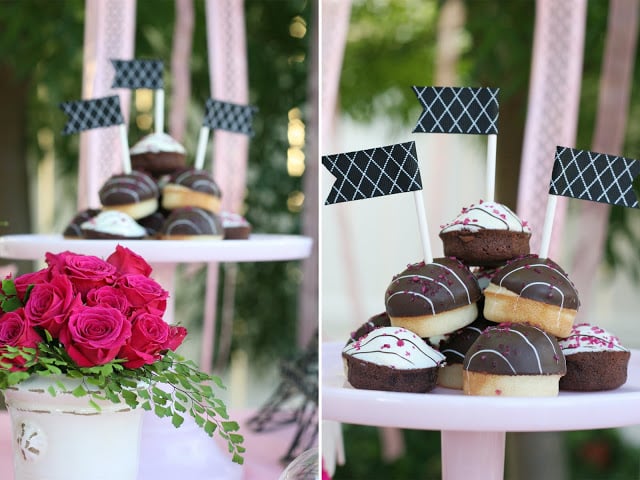 Above ~  Chocolate and vanilla "cute cakes" from Donsuemor.  Accented with homemade ribbon flags.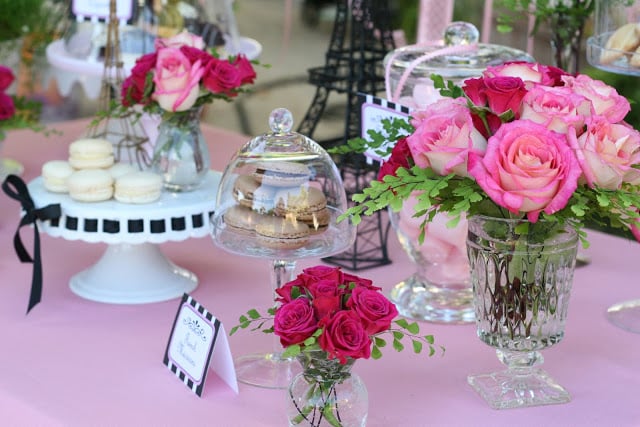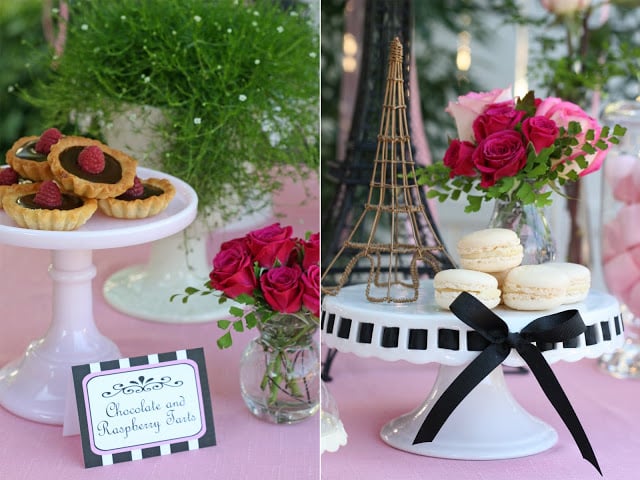 Above ~  Homemade Chocolate Raspberry Tarts (recipe soon), and Vanilla Macarons (Trader Joes).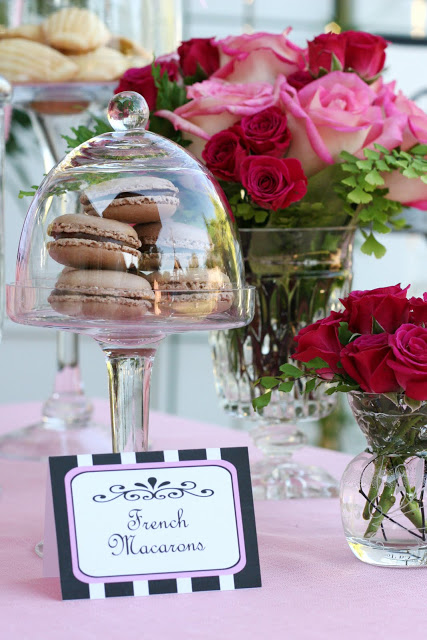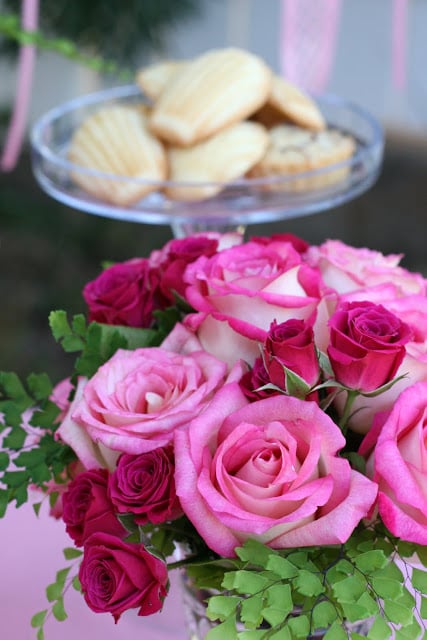 I bought some pretty roses (from Costco) and arranged them with some maidenhair fern (from my neighbor's yard) in a variety of small vases.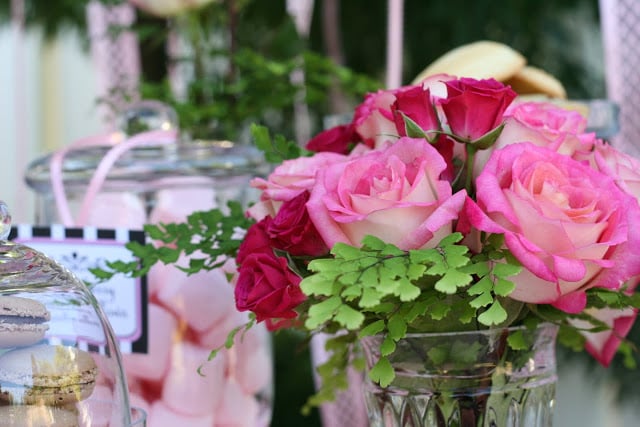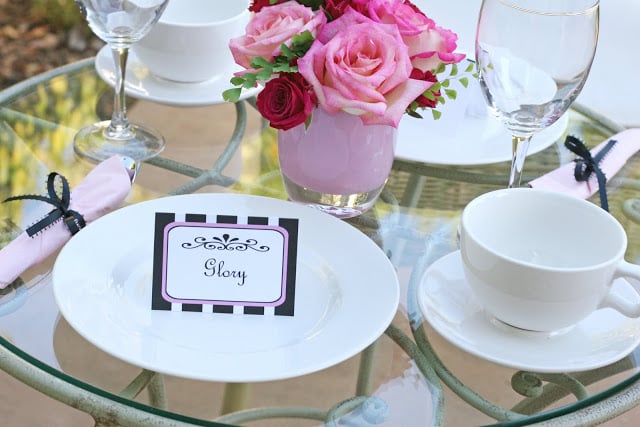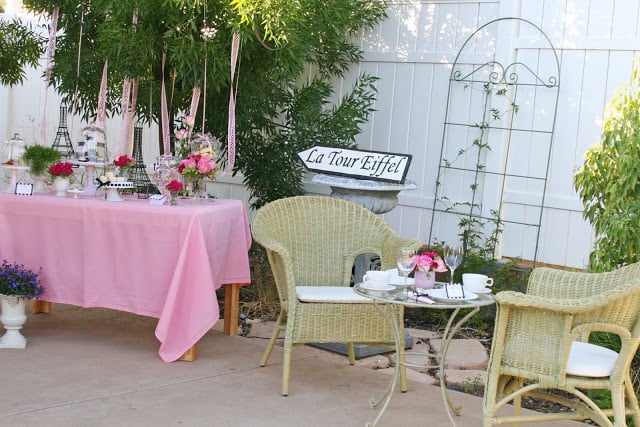 In case you're wondering… yes, I already had the "La Tour Eiffel" sign, and the three metal Eiffel towers on the dessert table (two black and one small gold).  I've never been to France, but it's on my "must see before I die" list.   Until I can afford to go, I'll keep collecting a few things to remind me of my "someday" destination.