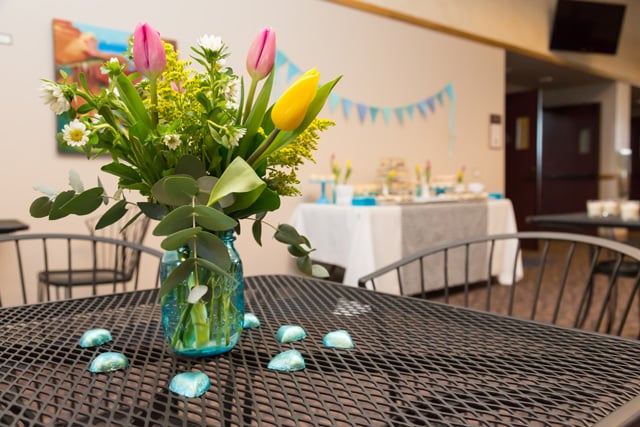 Earlier this month I had a local party to celebrate the publishing of my new book, Glorious Layered Desserts.
It was a special night to celebrate with family and friends… many of the people who have been an essential part of my journey the past few years.  If it were not for the encouragement and support of my friends and family, this blog and this book would not exist.  Of course all of the encouragement in the world wouldn't take me too far if it weren't for all of the amazing readers of Glorious Treats… that includes YOU!  Thank you!!
Please join me for a little virtual party tour…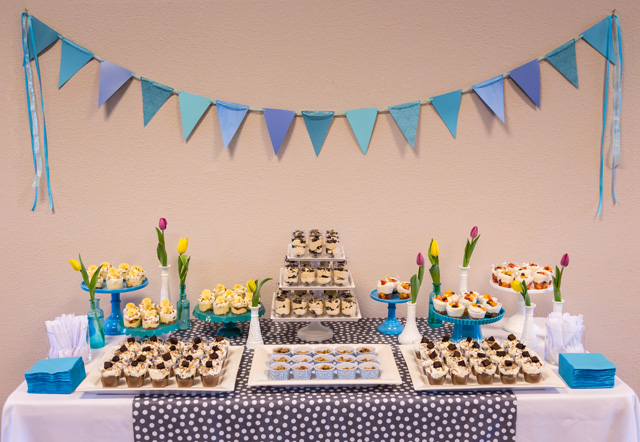 I planned the party down to every last detail… but that plan would have been nothing but some writing on a few sheets of paper without lots of help from a group of amazing friends!!
Several friends and I spent all day in the kitchen prepping 400 mini desserts.  We prepared five different desserts, each are recipes from the book.
The desserts were…
Caramel Brownie Trifle
Fresh Fruit Cheesecake Mousse
Banana Caramel Cream Dessert
Peanut Butter Mousse with Chocolate Cookie Crumble
Sugar Nuts
I chose small cups for the desserts so that guests could indulge in several desserts!  I used 5oz cups from Party City, 2 oz mini bowls from Party City,  4 oz cups from Amazon, and polka dot nut cups from The Tomkat Studio.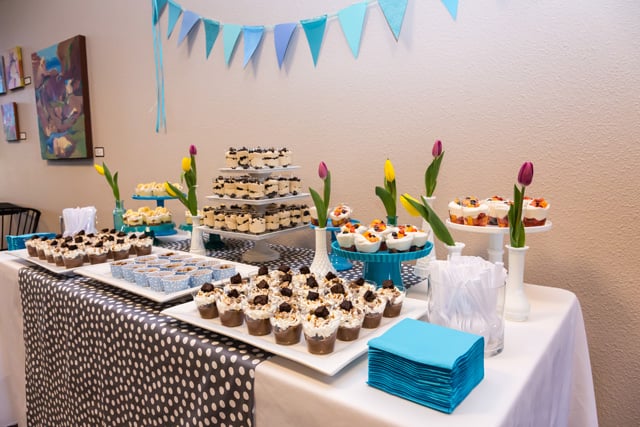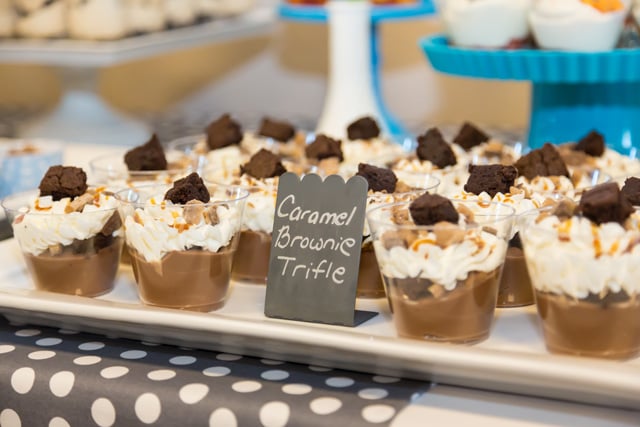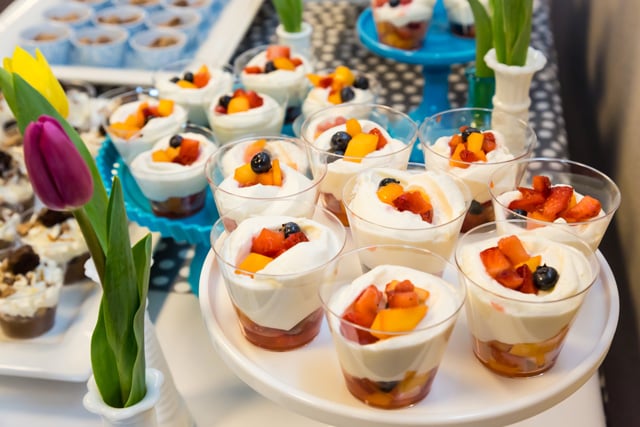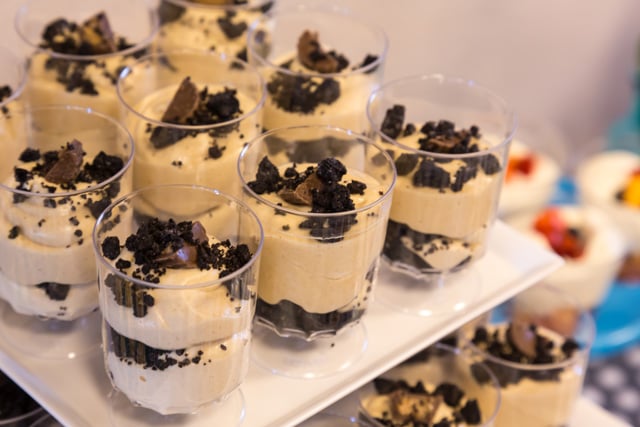 The desserts were pretty… but for me, the party was all about the people!  I felt so blessed to have so many friends come celebrate with me!
I truly enjoyed seeing the party guests savor the desserts and flip through the pages of the book, ohhing and ahhing!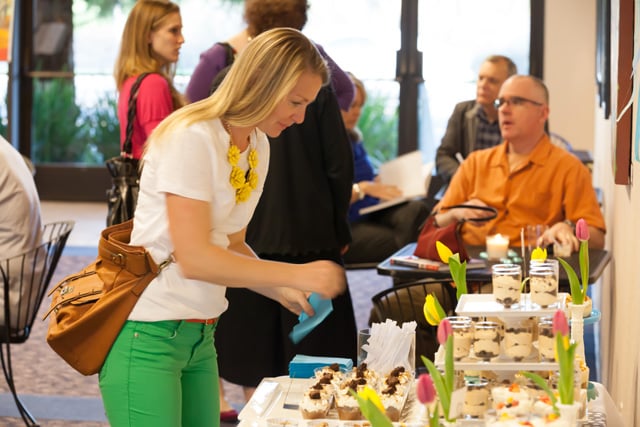 Mindy of Creative Juice.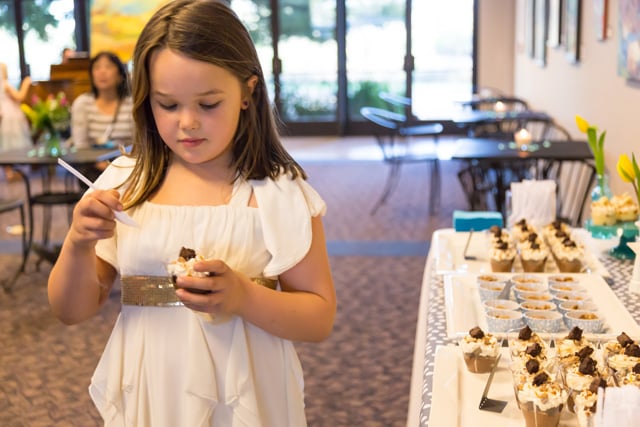 My sweet daughter, Joy… she takes dessert very seriously! =)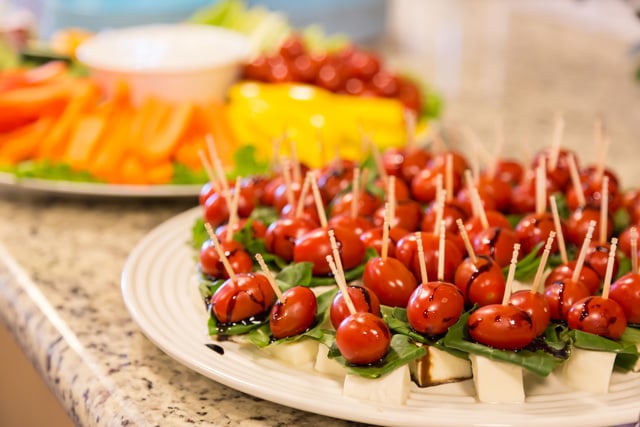 A few savory appetizers to accompany all the sweets.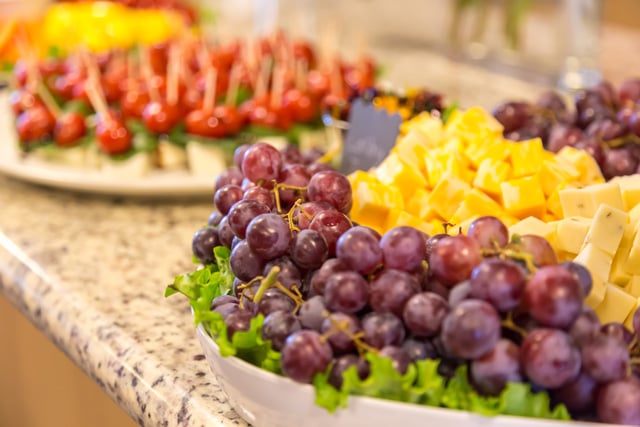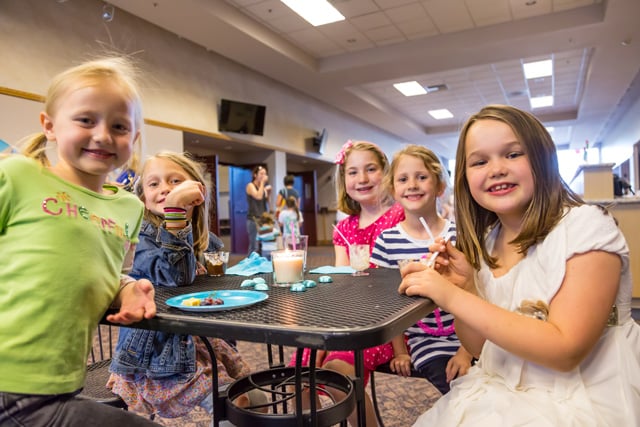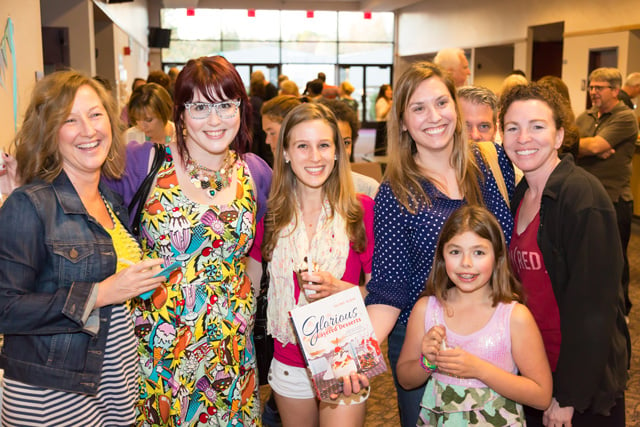 Several local bloggers and friends… Heather's French Press, The Domestic Rebel, Amy's Healthy Baking, Crazy for Crust (with sweet daughter, Jordan), Very Culinary.
Other local bloggers and "sweets girls" in attendance (but not pictured above)… Domestic Fashionista, Trinnie Loves Cookies, Creative Juice,  Auntie Bea's Bakery (pictured below).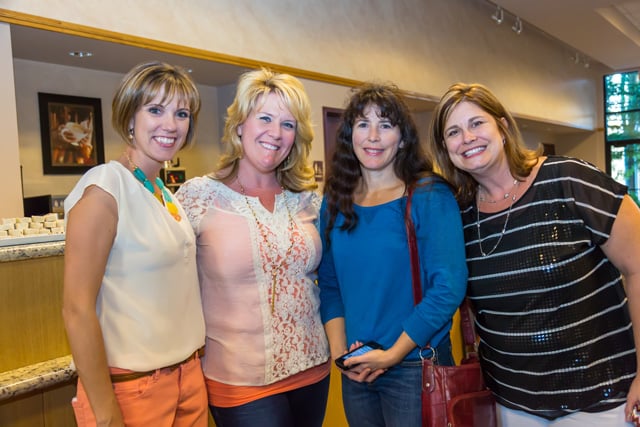 Amazing friends (Bethany, Tara, Lisa, Heather)!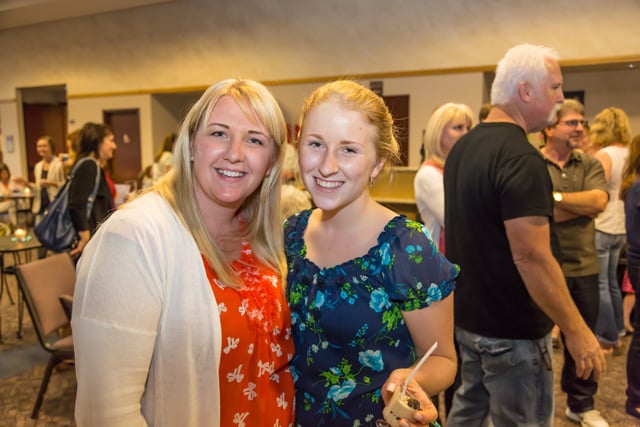 Gorgeous friends and party helpers, Amy & Adia.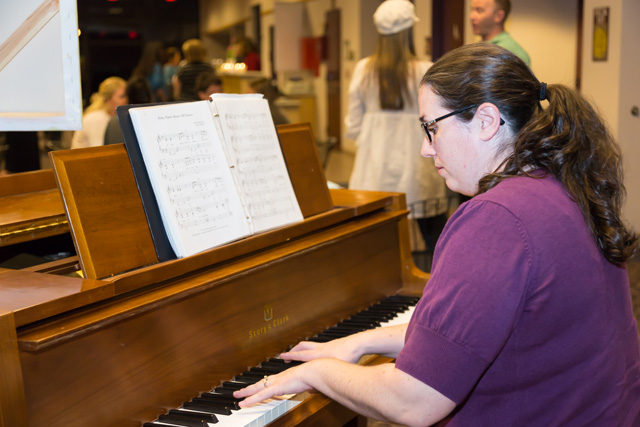 I enlisted the help of three talented friends to play the piano during the party, my sister Joy (pictured above), Lois A., and Kathy M..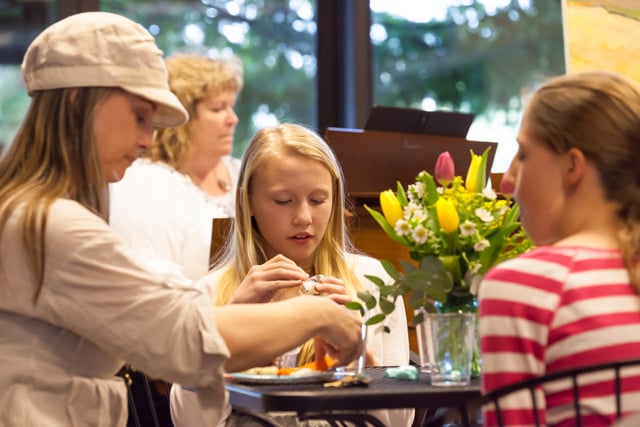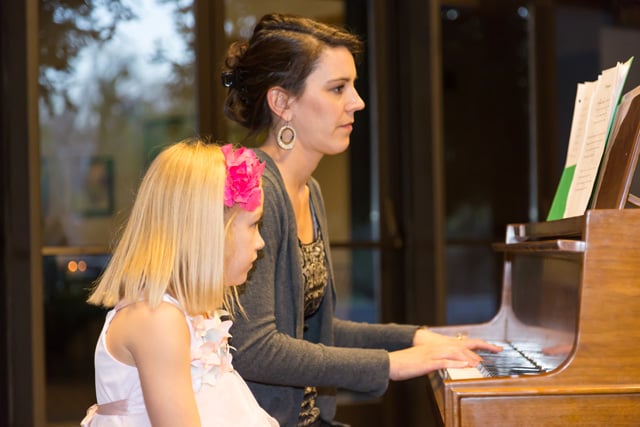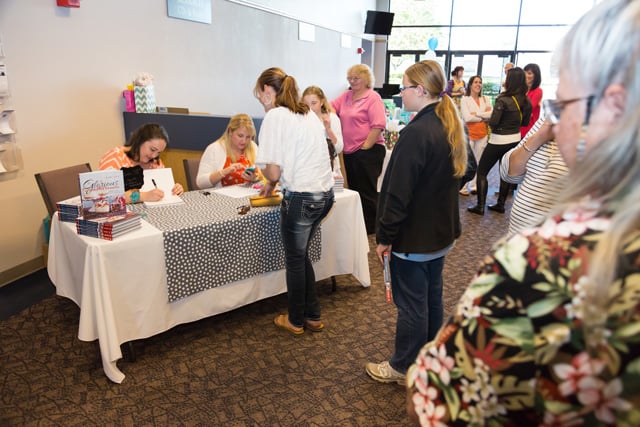 Busy signing books…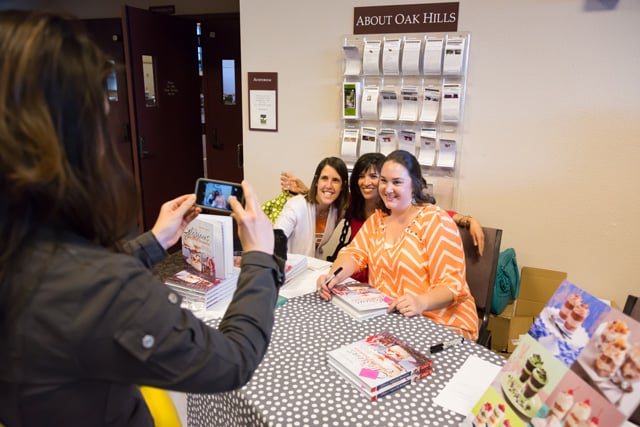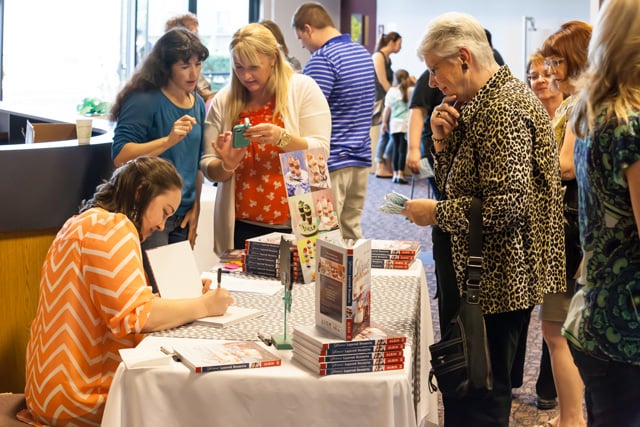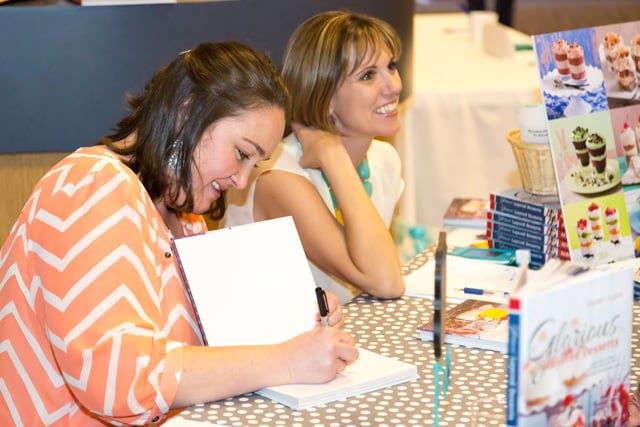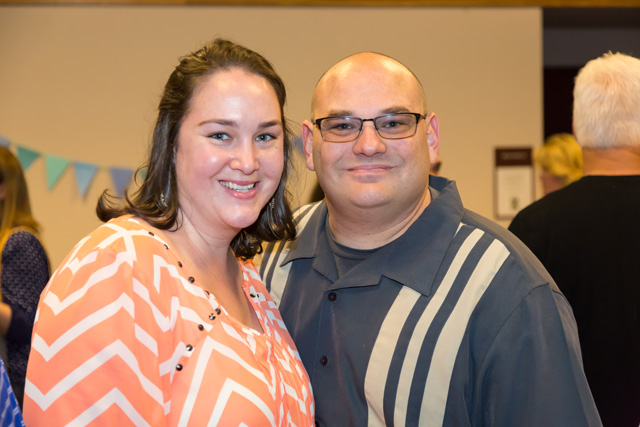 Me and my sweet hubby!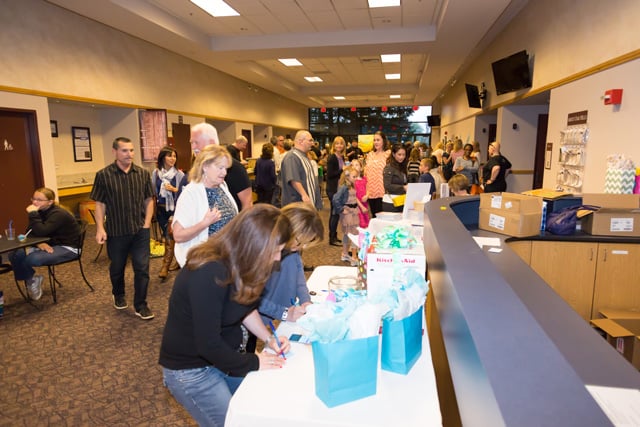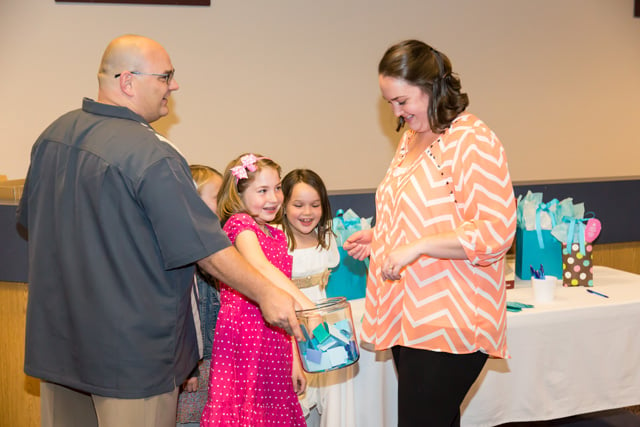 I love this photo (above) because it's me and my sweet family and we're all smiling.  I was drawing names for giveaway prizes and my oldest daughter (in pink) drew the name of my youngest daughter (in white), we all laughed and I quickly set the name aside.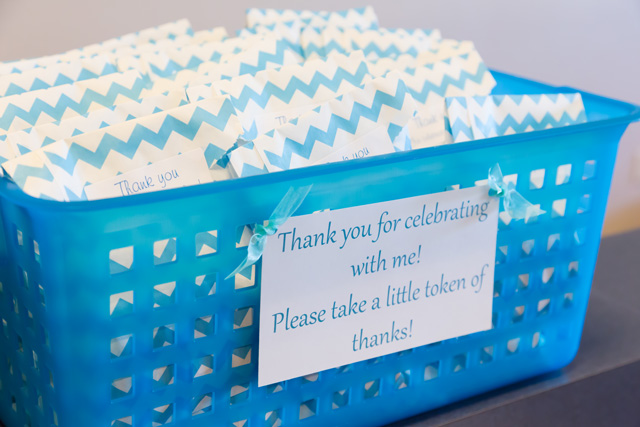 As guests left the party they were able to grab a little goodie bag that included sugared nuts (a recipe from the book), some chocolates, and a little pad of "Glorious Treats" sticky notes.
All photos in this post by Gene Chutka (also the book photographer).
HUGE thanks to several friends who helped me pull off this party!  Amy Middleton & girls, Heather Serpa, Bethany Gist, Lisa Lyon, Tara Castillo, Pam Smith, Kathy M., Lois Andrakowicz, Shelly Lange, Joy & Bruce Adams.
Thanks to a few of my favorite companies for providing the following party supplies…
Sweet Estelle's Baking Supply – Blue Chevron Favor Bags
Sweet Works – Chocolates for goodie bags, giveaways and decoration
Wilton – Piping bags, tips and coupler sets for giveaways
Nielsen-Massey – Extracts for giveaways
If you have yet to purchase a copy of Glorious Layered Desserts, all the details on purchasing a copy are HERE.