Sunday I posted photos from a luau party I recently helped set up for a friend's birthday.  I promised I'd be back to show you the how-to's on the cookies I made for the party, so here I am.
First, you'll need to make a batch of sugar cookies, HERE is the recipe and instructions.
Then, if you're new to cookie decorating, you may want to look at THIS post, and THIS one, to give you a few more pointers.
Now, we're ready to decorate.  First up is the shell.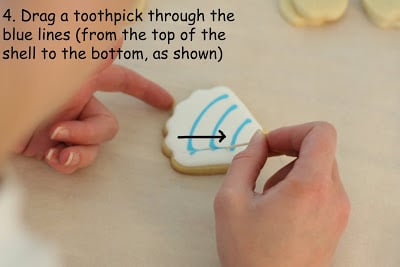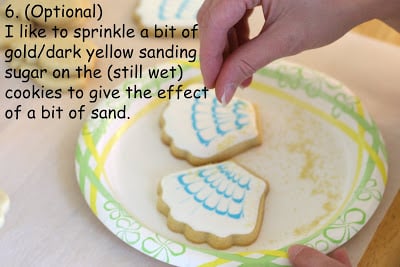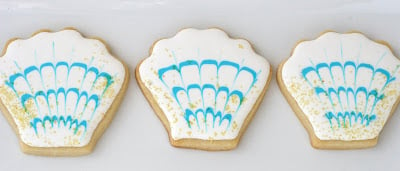 With a bit of luck, and practice your finished shells will look something like this.
Next up, pineapples.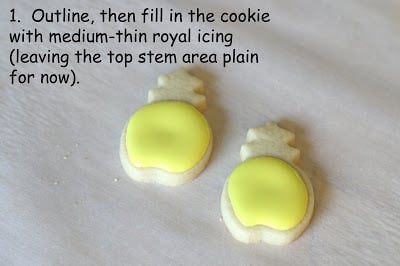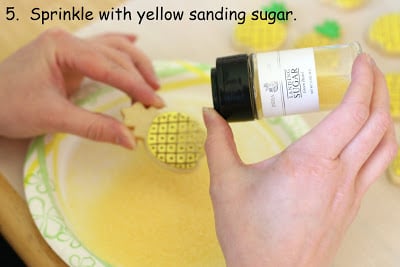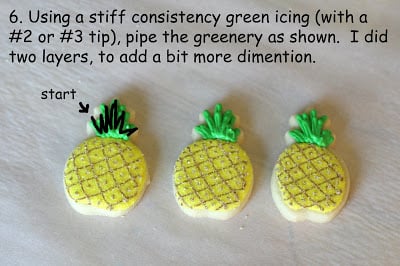 Now you're ready to party, Luau style!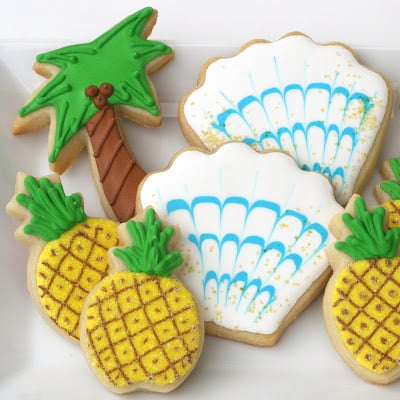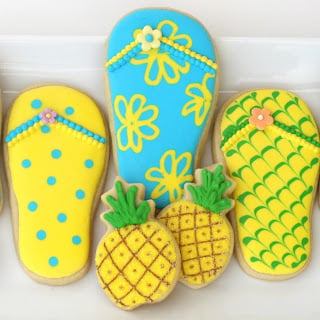 For those of you saying "Wait, what about the flip flops?"  I don't have step by step photos for you, but I can give you a quick overview.  Outline and flood your cookies.  Then I used the "wet-on-wet" technique by adding either dots, flower shapes or lines of another color, while the base coat was still wet.  Once those base colors are dry I added the "strap" by piping rows of little dots, using a stiff consistency icing with a #2 tip.  I finished them off with a small fondant flower (you could also add a royal icing flower, or no flower).
 Happy Decorating!