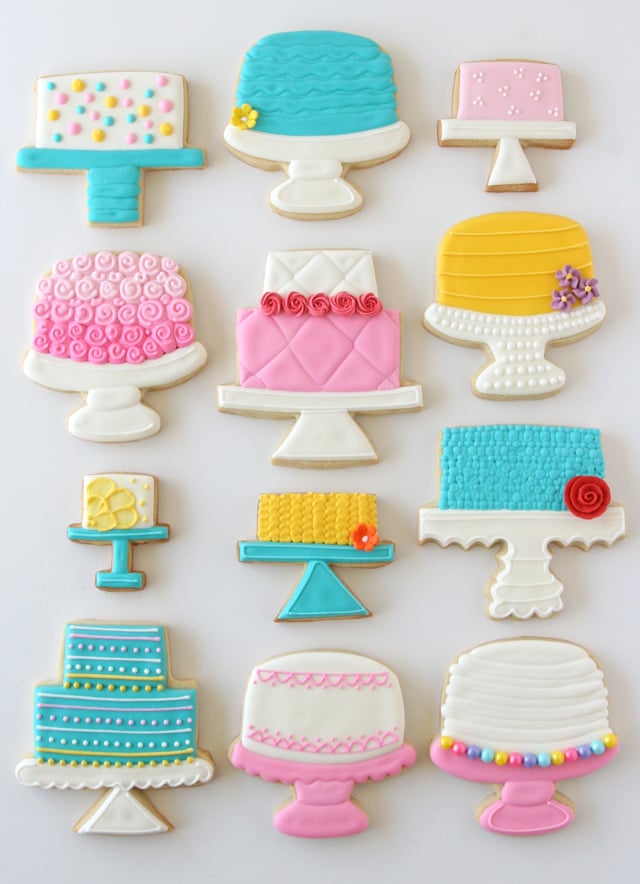 I recently made time to just "play" with some cookies… to make whatever I wanted, for no reason in particular!  (It's great fun by the way, you should try it!)
I had a new cake stand cookie cutter I'd been wanting to try, so I used that as the starting point and make a whole set of Cake Stand Decorated Cookies!
I wanted to approach this set as a cake decorator more than a cookie decorator, and make cookies that look like designs you'd see on actual cakes.  You might notice I did one cookie to resemble my Pink Ombre Swirl Cake.  =)
Most of the cookie shapes were created by using a combination of cutters, or using a knife to cut off pieces of a cookie (before baking).  Several of the designs started from a three tired cake cutter (similar to THIS one from Karen's Cookies or THIS one from Truly Mad Plastics), several were from this cake stand cutter.
One of the cookies that ended up being my favorite, was a design I created using a few different cutters and some custom cutting by me… it's the cookie with the white scalloped stand and aqua blue textured cake (with a red rose accent).  I shared a picture of the cookie on my Instagram account and several people asked where they could get the cutter.  I hadn't thought that through when I was playing around with creating the cookie!  So I shot an e-mail over to my friends at Truly Mad Plastics and they happily whipped up a cutter based on my design!  So now you can purchase the scalloped cake stand cutter too!
Now let's make some cookies!
You'll need a batch cookies made from my Sugar Cookie Recipe (or your favorite).
You'll need some Royal Icing.
Your choice of cookie cutters (links above to the ones I used).
I don't have full step-by step tutorials for each cookie, but I took a photo of the first stage, second stage and finished cookies, so you can see the process a bit.  Basically, outline and flood one area at a time, based on the design you have in mind.  Be patient and allow each section to set up (30 minutes to 1 hour) before moving to an adjoining section.  This process will create the texture you see on several of the cookies.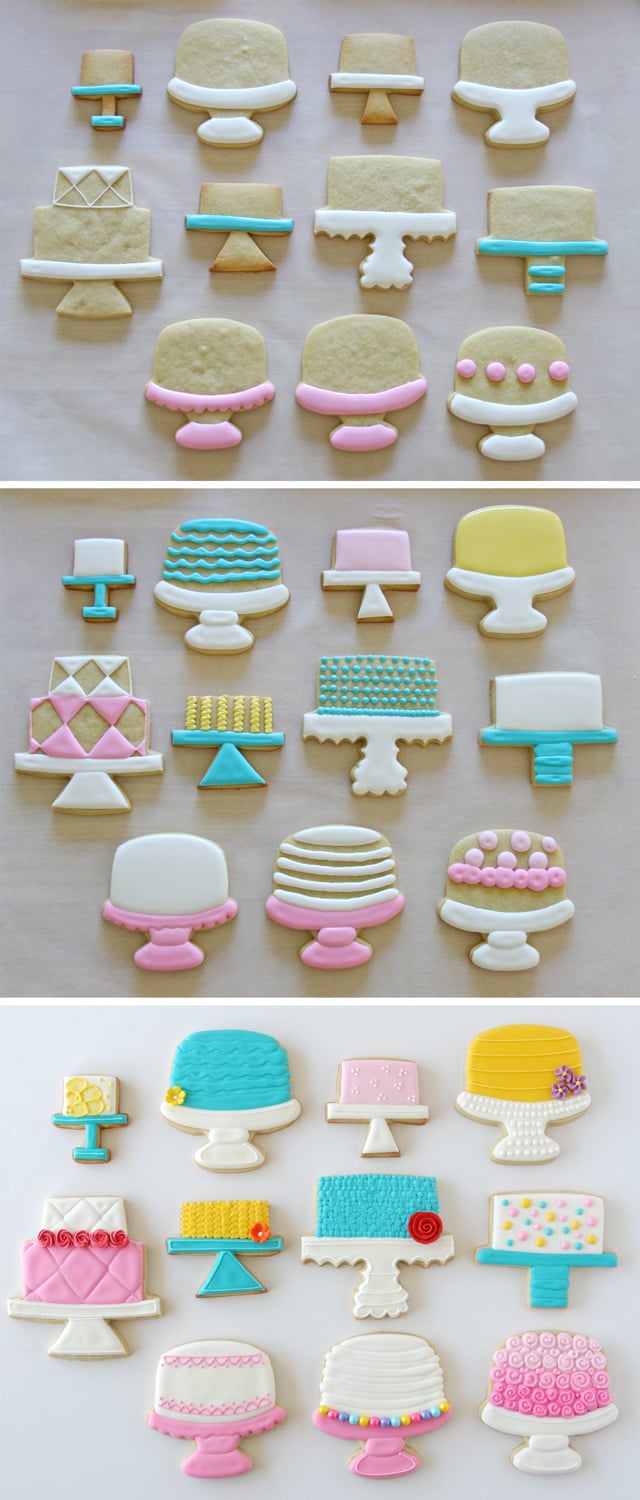 I'm curious which design is your favorite?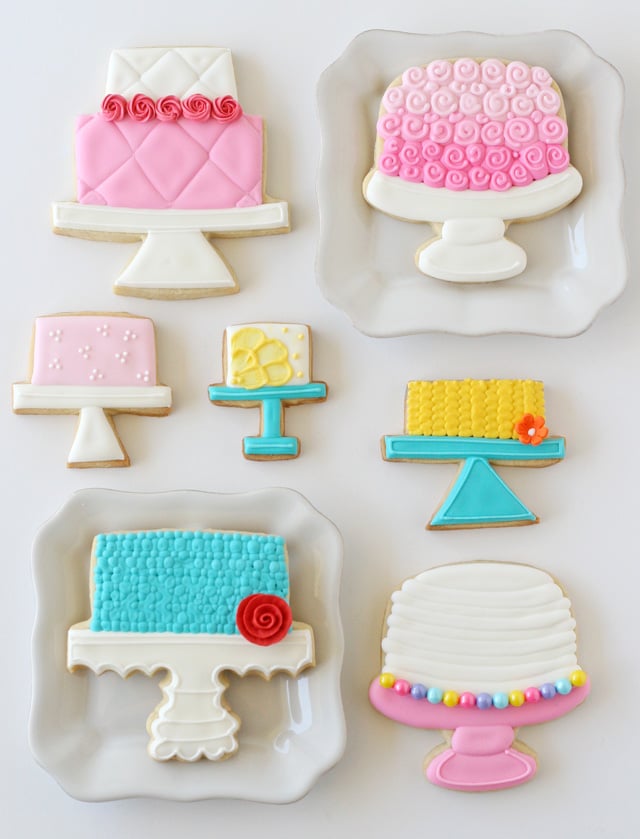 If you love real cake stands too (as I do), I have a full blog post all about my cake stand collection.
Happy decorating!