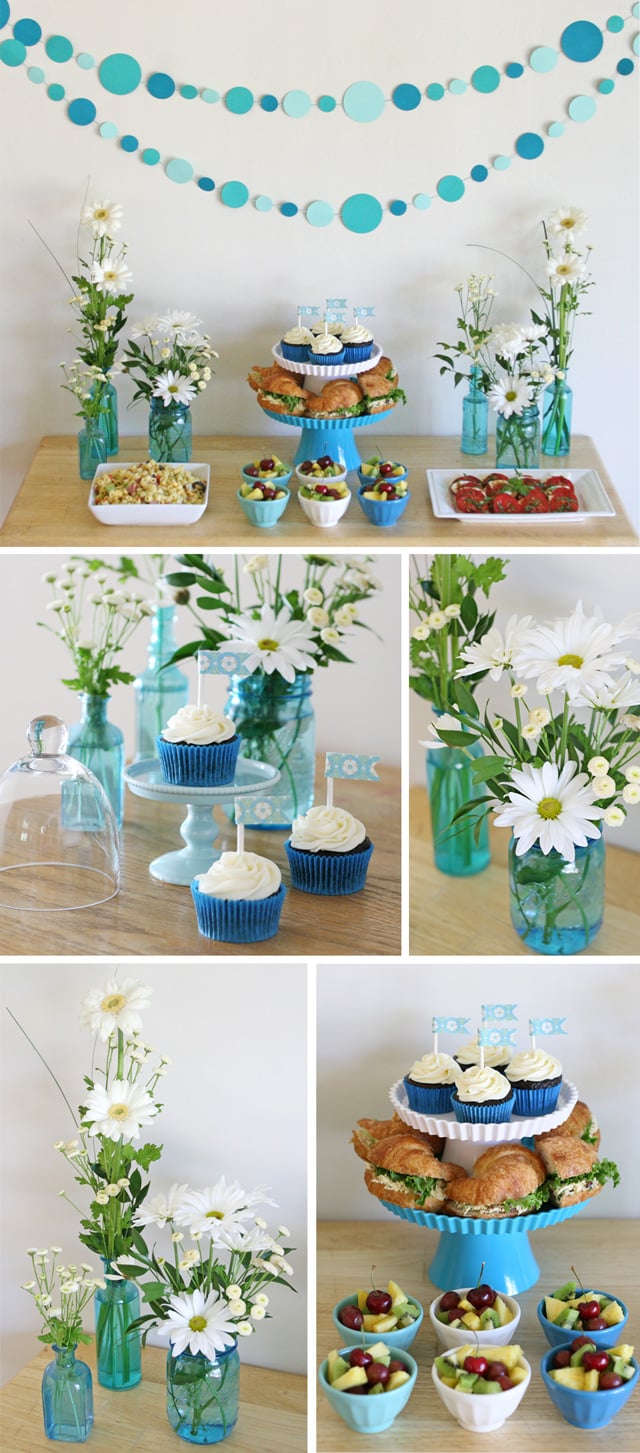 I recently had a few friends over for a special lunch.  Of course I always like to add some pretty details when I'm hosting a party, even if the "party" is only 4 friends.
For this lunch, I went with a menu and decorations that could easily work for many different occasions… a baby shower, wedding shower, birthday, graduation, or most any gathering of friends.  You'll also notice that I used the same general display techniques that I use for my dessert tables, but with "real" food.
Decorations ~
When planning the lunch I chose a pretty color scheme of various blues and white (my favorite colors).  I made a fun polka-dot paper garland (tutorial coming soon) as a cute, yet simple way to set off the food table.
I almost always like to include fresh flowers on my tables.  I love flowers so much and I think they add great color, texture and life to any display.   For this table I chose all white flowers (daisy mums, gerbera daisies and button asters).  My favorite places to pick up fresh, yet inexpensive flowers is Trader Joe's or Costco.    Certainly, if you want something very specific and don't want to drive around to more that one store to find things, placing an order with a florist would be a sure bet.
Menu ~
Chicken Salad Sandwiches on croissants
Fresh fruit in small bowls
Pasta salad
Caprese salad (fresh mozzarella and tomato slices with fresh chopped basil, drizzle with olive oil and balsamic vinegar, dress with salt and pepper)
Chocolate Cupcakes with Vanilla Cream Cheese Frosting (here's my post on How to Frost Cupcakes)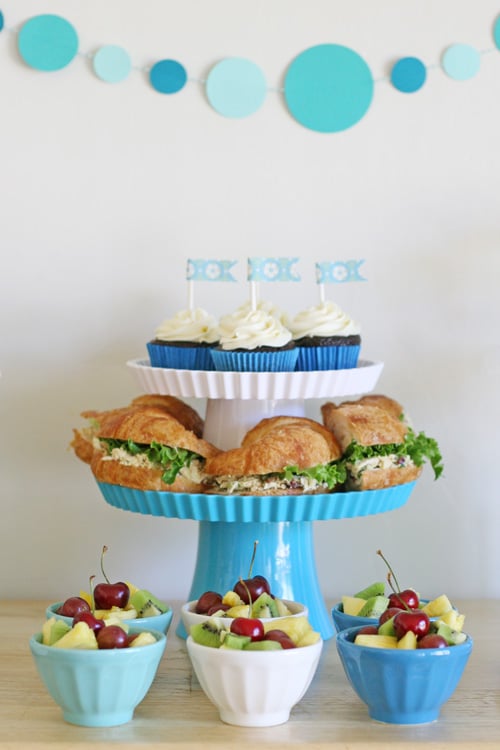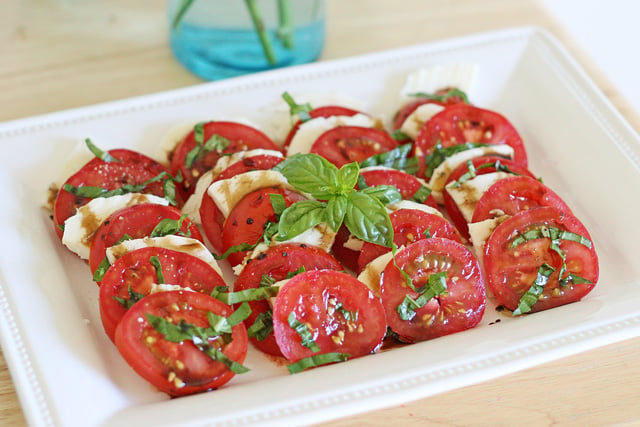 Summer is the perfect time to make a fresh and delicious Caprese salad (ingredients listed in menu above).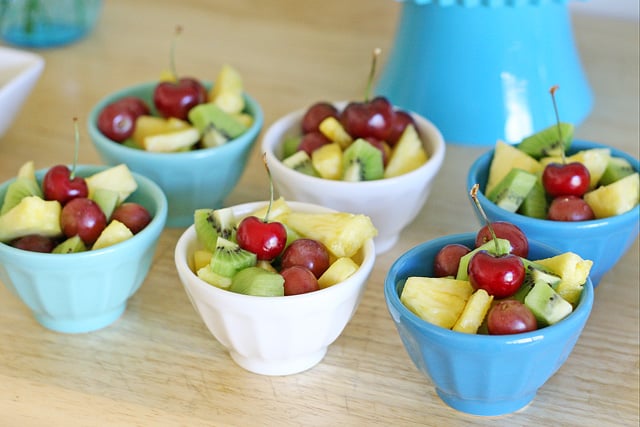 I like to serve fruit salad in individual bowl as a way to make it easy to grab, and a little extra special.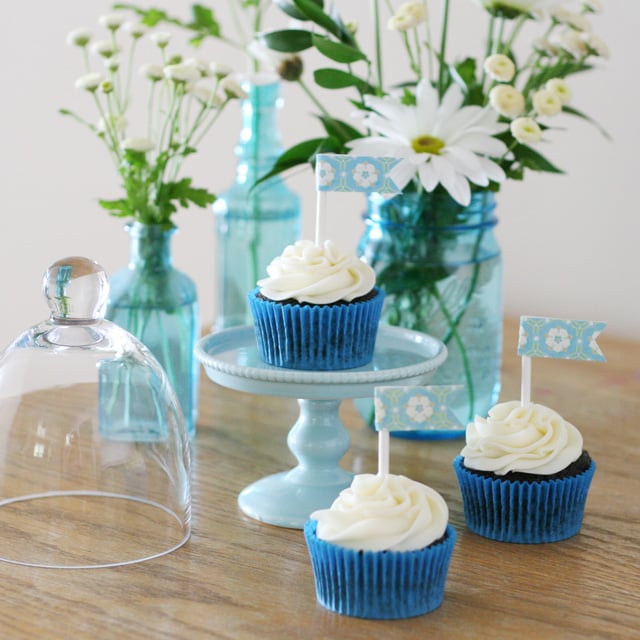 I often use this same menu for baby showers, birthday's or any moderate sized home party.  It's simple, yet beautiful and delicious.
Is there a certain dish or menu you almost always turn to when hosting a party?
Props ~
Blue single cupcake stand (with dome) – Rosanna
Mini bowls (holding fruit) – Anthropologie
White and blue cake stands (holding cupcakes and sandwiches) – Target (Christmas 2012)
Blue cupcake liners – Confectionery House
Blue vases/jars – Hobby Lobby (vases) and (jars) Ebay (similar available from Shop Sweet Lulu).
Flowers (from Trader Joes) gerbera daisies, daisy mums, button asters.