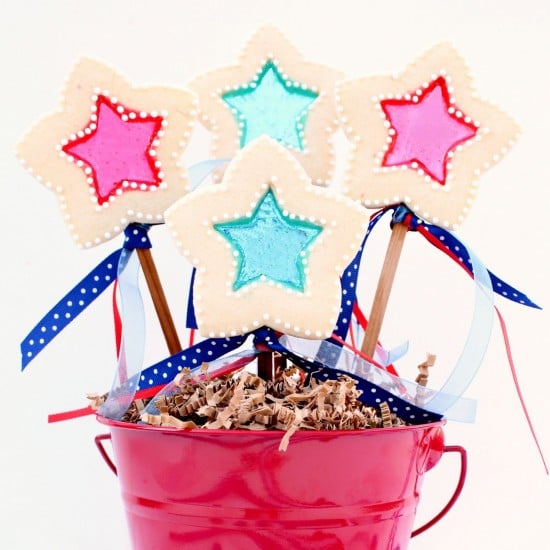 Aren't these cookies amazing?
 I can say that so easily because I didn't make them, my good friend Callye of The Sweet Adventures of Sugarbelle did!   Today I'm sharing my blog with Callye… by that I mean she did all the work, but I'm posting it, sounds good to me!
Take it away Callye….
***************************************************************************
Callye of The Sweet Adventures of Sugarbelle here with a fun twist on traditional 4th of July cookies.
There are many different kinds of friendships, but for me there is something extra special about having a creative friend.  Someone who understands all of the idea running through my head, and who can visualize what I see, help me make it come to life, and generally understand my craziness.  I have found this in Glory.  Our personalities really complement one another's.  Thanks Glory for sharing your site with me today! 
Ok, ready to make some cookies?
~How to make stained glass star cookies ~
You'll need…

Two star cutters, a large one for the cookie and a smaller one to make the middle cut-out

Red and blue hard candies, crushed (I used Jolly Ranchers)

Wooden skewers, preferably flat sided (not round)

White royal icing, piping consistency, with a #2 tip
First, crush the candy in a plastic bag with a hammer or mallet.  My kiddos love helping with this!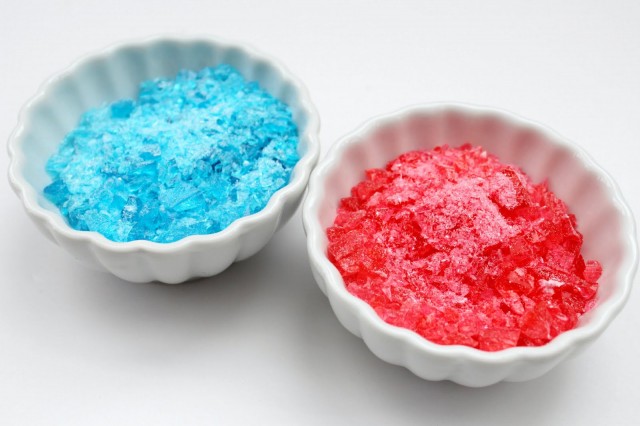 For the cookies cut large stars out of your favorite cookie dough and place them on a cookie sheet lined with parchment paper. Then cut them again with the smaller cutter and remove the middle.  I used toothpicks to help me out.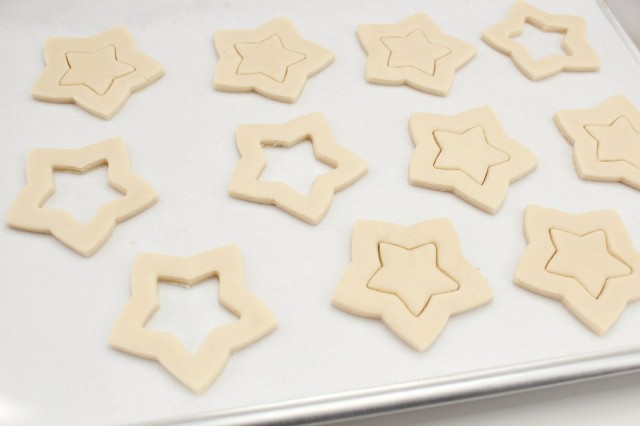 After the centers are removed, fill them with crushed candy.  The easiest way I found to do this was to pour the candy onto a piece of waxed paper, fold it in half and use that as a little "spout".  Again, use a toothpick to spread it into the points.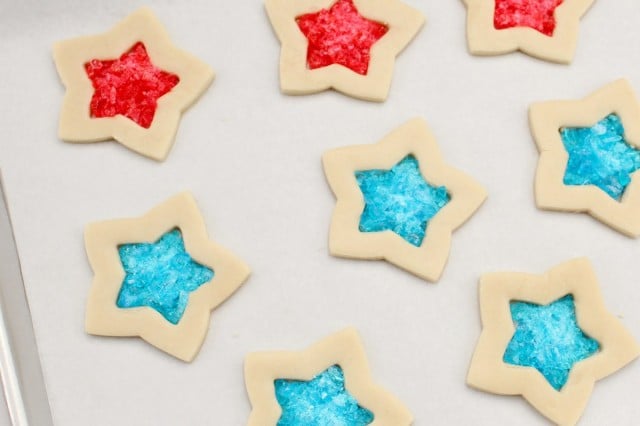 Bake as usual.  Remove the cookies from the oven. The candy will be very hot and bubbly.  Most of the bubbles will disappear as the cookies cool.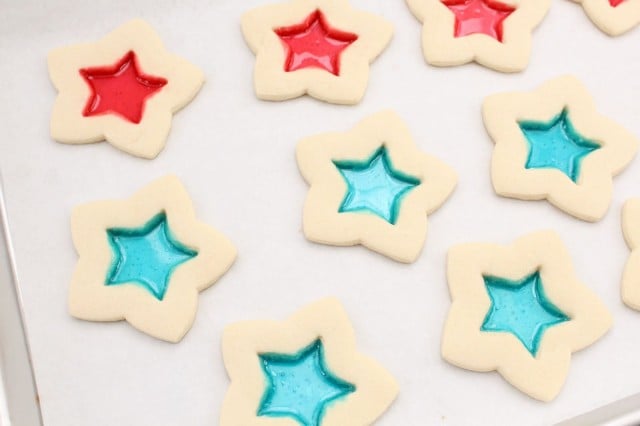 When they are completely cool, remove from baking sheet and decorate as desired.  I wanted to make a centerpiece with the cookies, so I used some thick royal icing to attach flat wooden skewers to the backs of the cookies.  You can also simply serve the cookies on a platter, without any sticks.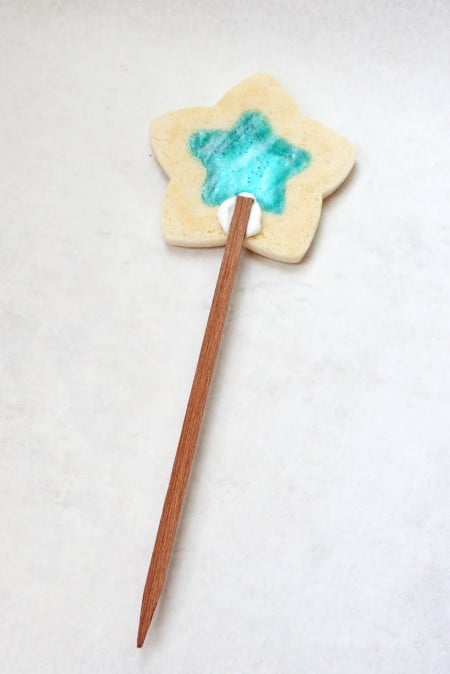 To finish, use the white icing to pipe a dotty border around the inside and outside edges of the stars.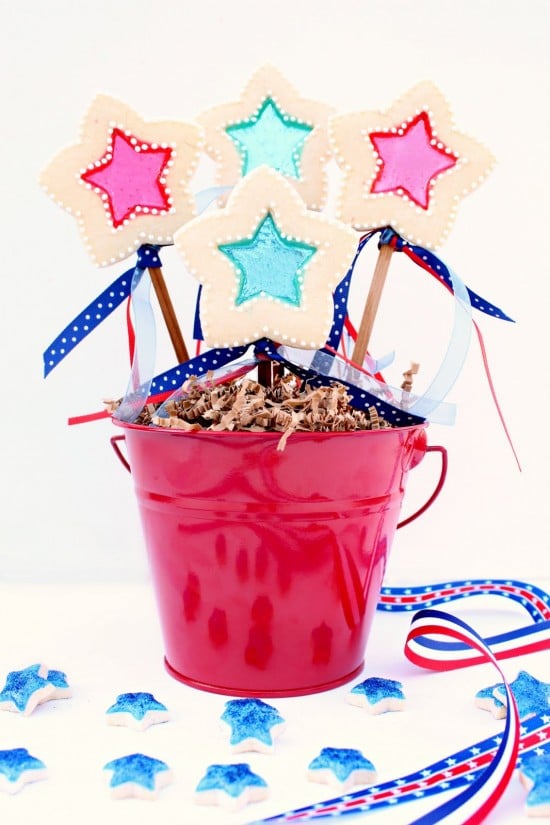 After they are dry, tie coordinating ribbon on the skewer. Arrange them in a pretty container using floral foam to keep them in place.   To finish, use crinkle paper to disguise the floral foam and you'll have a beautiful and edible Independence Day centerpiece.
***************************************************************************
Thank you Callye!  What fun it is to have such a talented and generous friend!
Need more creative cookie ideas?  Make sure to visit Callye over on her site,