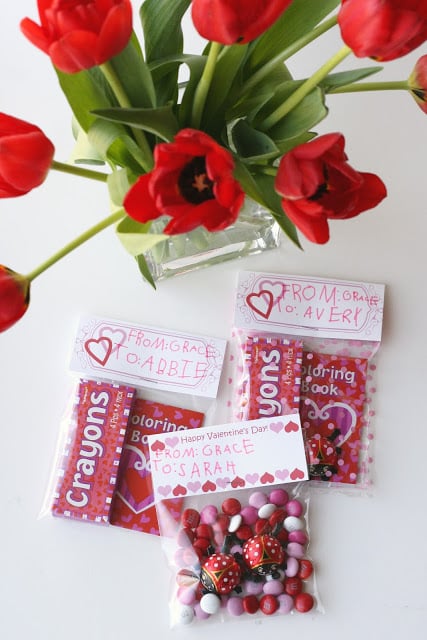 There is something extra special about a handmade Valentine.  And a Valentine handmade by a child… even sweeter!
I'm blessed to have a little daughter who loves crafting as much as I do.  So, each year we have fun making and packaging little treats for her friends.  In past years we've made cookies and added hand written tags (using scrapbooking paper).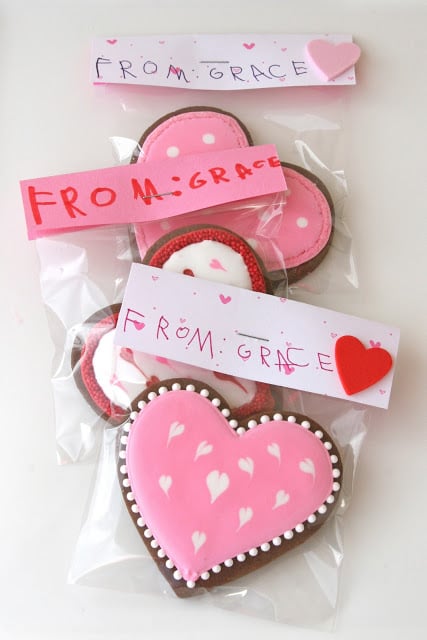 This year I designed a simple tag (to share with you!) and we attached them to little bags of treats.  These tags could be added to bags of cookies, candies, or little toys.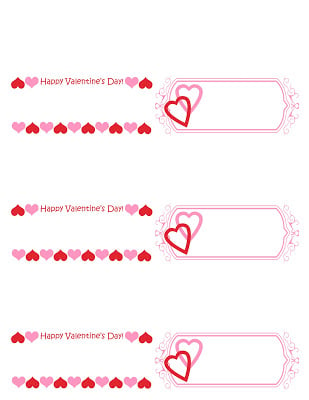 (Click the photo above or link below to download and print your own).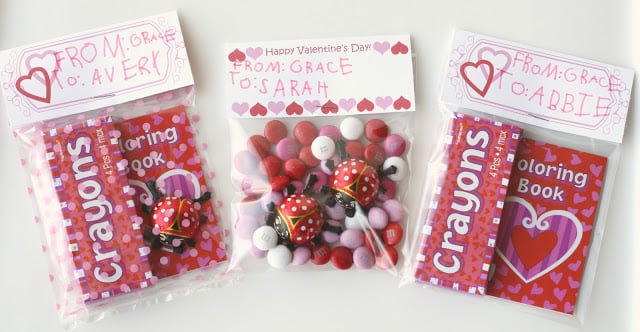 To make your own tags, simply print out the Valentine's Treat Bag Labels onto white cardstock.
(After printing) Trim 1/4 inch off all sides of the full sheet of paper.  Cut labels into 4 inch wide by 3.5 inch tall tags.  Fold tags in half (using a bone folder if you have one).  Fill a clear (or printed) bag (4 inches wide) with treats.  Fold over the top of the treat bag, cover the folded edge of the bag with a (pre-folded) tag and staple in place.
I've posted similar style tags in previous post, HERE, HERE and HERE which may give you a few more ideas.