My Day on the Martha Stewart Show!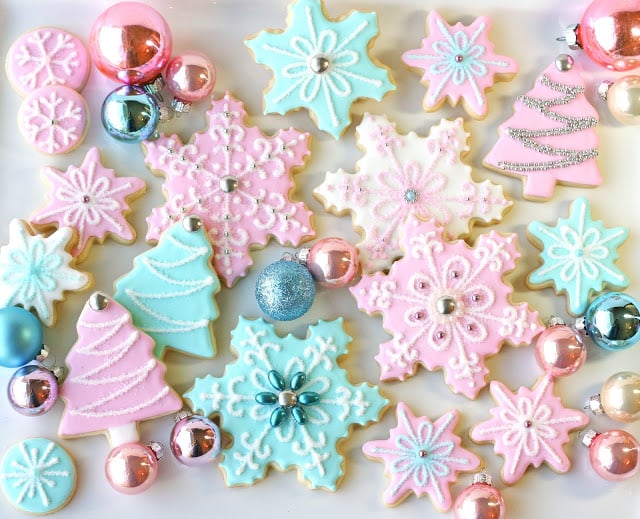 This set of pretty pastel cookies are from the Vintage Pastel Christmas Dessert Table I prepared last year. They have long been one of my favorite sets of cookies… but now they're one of my favorites for a whole new reason. These babies were recently on the Martha Stewart Show! In fact, they are also currently being used on the Martha Stewart website as the star photo to represent the whole show that day!
Take a look…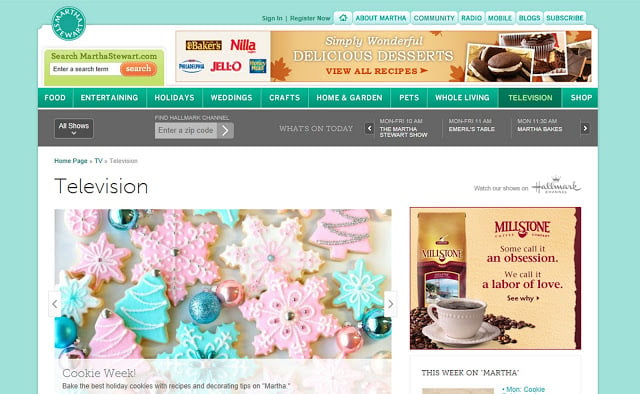 The segment of the show that I got to be a part of was all about a group of on-line cookie (decorating) friends I have the privilege of being a part of, called the "Cookie Queens". The segment focused on the diversity of our group, as we have members from all over the world, some professional bakers, many hobbyist, some bloggers and the bonds of friendship we share. A representative of our group,
Maryann Rollins
was live in the studio and did a beautiful job representing our group, as well as demonstrating how to decorate a beautiful holiday cookie. In addition to Maryann representing our group in studio, 4 ladies from our group were on Google+ video. The ladies on video included Callye (
Sweet Sugar Belle
), Laura (
A Dozen Eggs
), Marlyn (
Montreal Confections
) and me… Glory!
Here's the show to enjoy…
*Note the show videos are broken into segments. Watch or fast forward through the first segment, then click on the segment labeled "Meet the Cookie Queens"
It was a total dream to be included in the segment… and I almost died when Martha herself said my cookies were "fit for the pages of Martha Stewart Living Magazine!"
A few more details…
I'm sure there will be several of your interested in the background of "how" we got on the show. Several months ago Maryann Rollins contacted the show on behalf of our group. She received an e-mail reply that they (the producers) were in fact at least interested in showcasing our "talented group." Fast forward to November… Maryann gets word from the show on a Thursday… would she be able to fly to the show and represent our group the following Monday (in 4 days!)? By then, the producers had been given a full list of our 60+ Cookie Queens members. The producers looked through our work on Flickr and our blogs/websites, and chose the four of us that would appear on Google+ video. Maryann gave me a call on Thursday… "would you like to video chat with Martha?" Um, yeah!!!!
If you are visiting my site for the first time, please enjoy a few of my favorite posts….