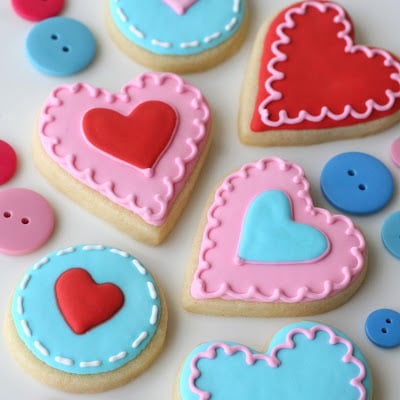 Earlier this month I took down the gingerbread cookie garland I had hanging in my kitchen window.  The window was looking a bit bare, so I wanted to make something to dress it up again, but in a Valentine's theme.  This time I opted for paper hearts, embellished with some buttons, beads and pretty twine.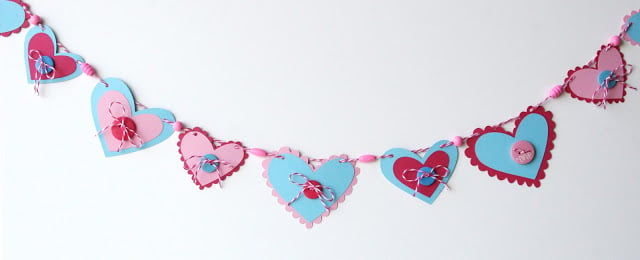 I been enjoying the new garland over my kitchen window, and this week I had some time to make some cute matching cookies.  Simple shapes and designs, with a fun pop of blue.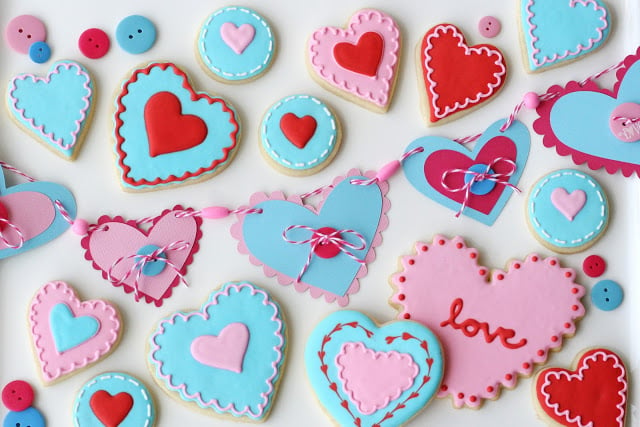 For the cookies, I used my favorite sugar cookie recipe (here) and iced them with royal icing (recipe here).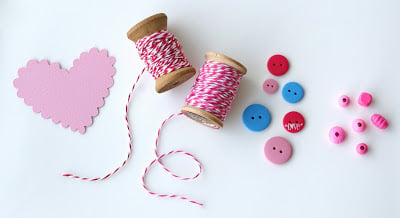 For the garland I used…
Paper hearts (I cut mine out with my Cricut, but you could use a punch, or cut them by hand)
Twine (from The Twinery– I used Maraschino and Pink Sorbet )
Buttons
Wooden beads (I bought a bag of all pink ones from Wal-Mart)
~ Directions ~
Decide on the length of your garland and prepare as many hearts as you need to fill the length.  Attach two or more hearts together (as desired) using any kind of glue or adhesive (I use Tombo adhesive).  String twine through a button and make a bow.  Attach button to prepared hearts using glue dots, or tacky glue.  When you have your hearts dressed as desired with buttons, punch small holes on each side of the hearts (at the top).  String paper hearts and wooden beads along a double thick length of twine.  Tie ends, hang up and enjoy!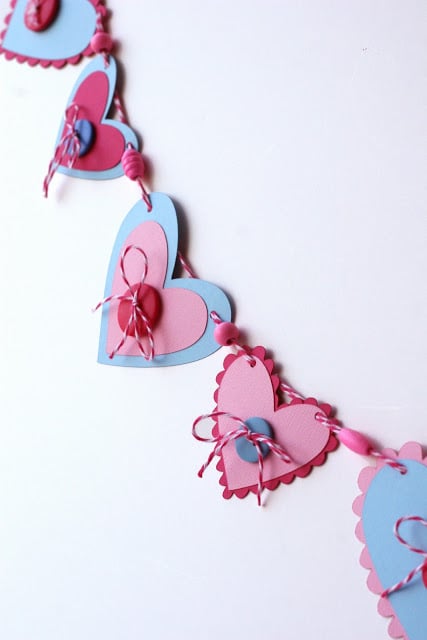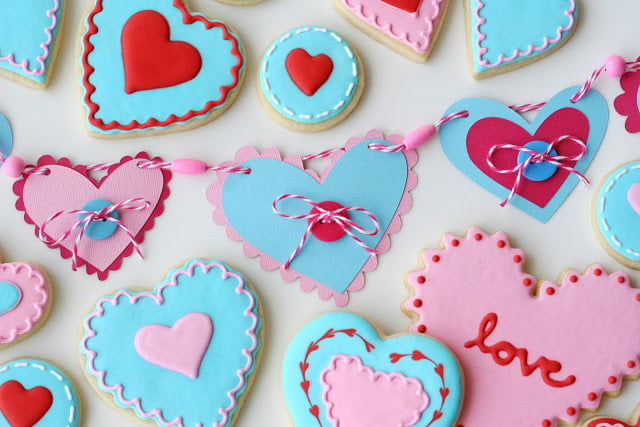 Happy Crafting!