This past week I made some cookie for a baby shower a friend was hosting. The baby to be is a little boy, who will be named Caige. The colors of the shower were sage green, cream and brown. I designed these simple, classic cookies to coordinate with other treats the hostess would be serving. I think the general designs could be used to coordinate with any color scheme, and would work equally well for a birthday, by simply changing the word baby, and maybe including the number of the birthday.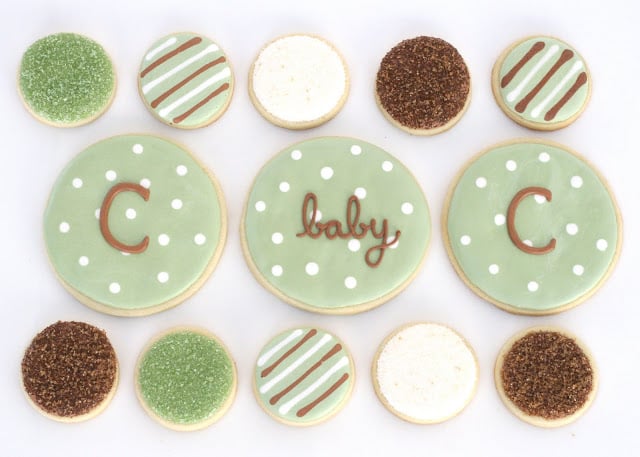 I love the simple little dot cookies, these were about a 1.5 inch circle. I created custom colored sanding sugar by adding one drop of food coloring (in the desired color) to a small jar of white sanding sugar. Just shake, shake, shake, and voila!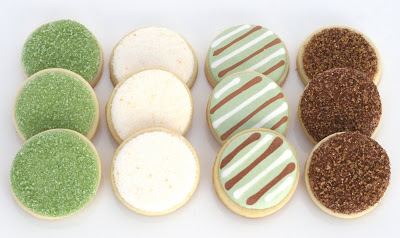 My friend took the photo above of my cookie with a few other treats that were served. (And don't ask where you can buy that beautiful ruffled stand… because I already have! It's an antique from her grandmother).
My sugar cookie recipe is
HERE
.
And some decorating how-to's to get you started are
HERE
.