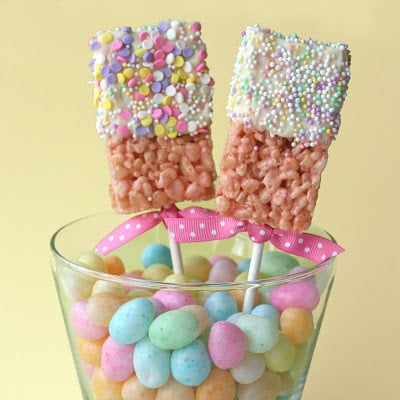 There is a special place in my heart (or maybe stomach) for Rice Krispies Treats.  They are just so easy and delicious and most every time I make them I think.."why don't I make these more often?"
This week I wanted to make a batch, but I only had strawberry marshmallows on hand… so I make pink Rice Krispies Treats!  Then, since I love to dress up my desserts… I cut the treats into thin rectangles, pushed them onto 6″ lollipop sticks, dipped in white chocolate and added some spring colored sprinkles.
Voila!  Super cute and super easy spring Rice Krispies pops!
If you're feeling extra fancy, you can add a bit of ribbon to the stick.  Or wrap them in small cellophane bags to make cute favors, or perfect additions to Easter baskets.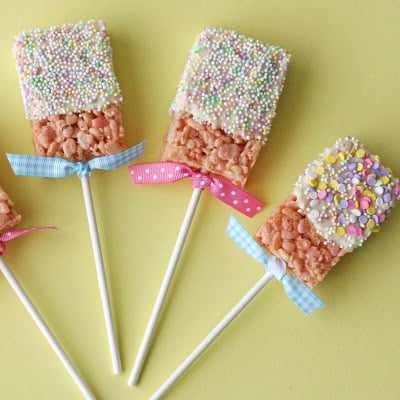 Happy Spring!