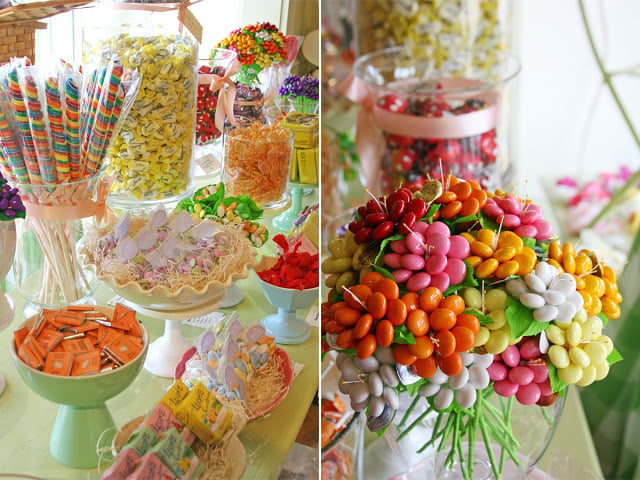 Earlier this year I had the pleasure of meeting up with a blog friend, Julie (of The Little Kitchen) while she was in Northern California for work.  I jumped at the opportunity to introduce Julie to a few of my favorite sweet spots in San Francisco.  I don't make it to the "city" often (it's above 2 1/2 hours from my home in the central valley), and Julie had never visited San Francisco.  We started our tour of the city with two special sweet shops (just steps apart) Miette and Chantal Guillon.  I've visited both shops before, in fact I first enjoyed them with Sharnel (blogged here).
Miette was our first stop.  Miette is a small, but well stocked candy shop and bakery.  The shop sells a wide variety of specialty candies (some pictured above) and from-scratch baked goods.  But my favorite feature of this shop is the decor.  The sweets are carefully displayed on a gorgeous variety of vintage cake stands, candy dishes and jars.  The shelves are painted soft pastel colors and just walking into this shop feels a bit like a dream!
Here are a few sweet images of Miette…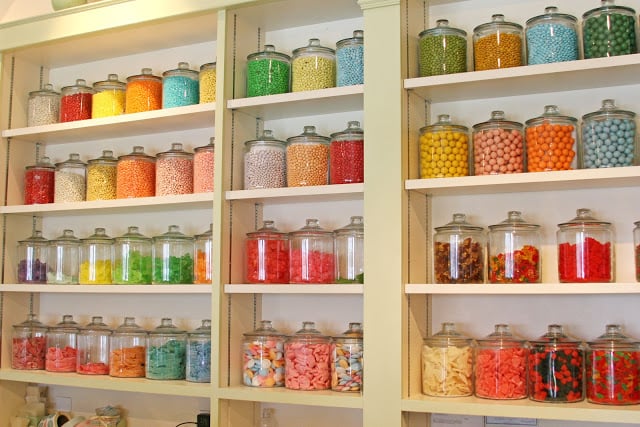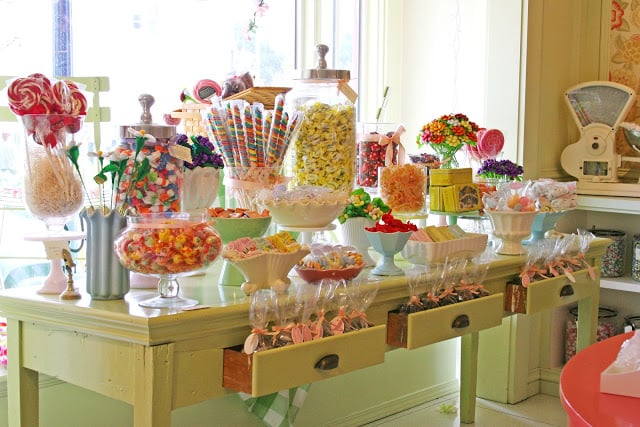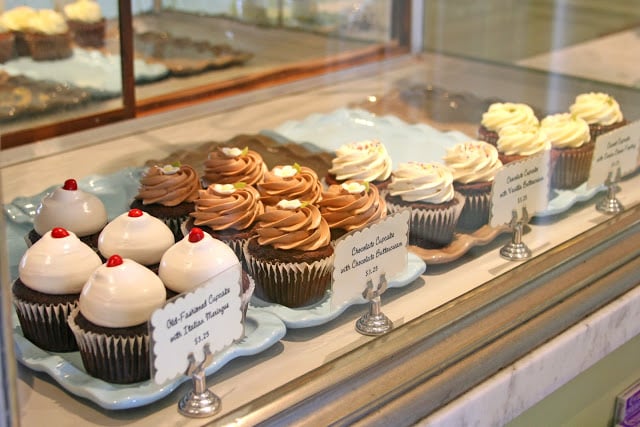 Just a few doors down from Miette is a beautiful shop specializing in french macarons, Chantal Guillon.  The gorgeous variety of marcarons make it hard to pick just a few.  Julie and I each bought two macarons, but we were soon sorry we had not bought more… they were delicious!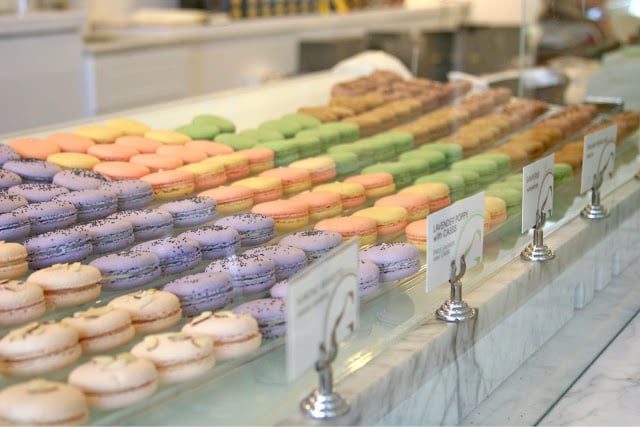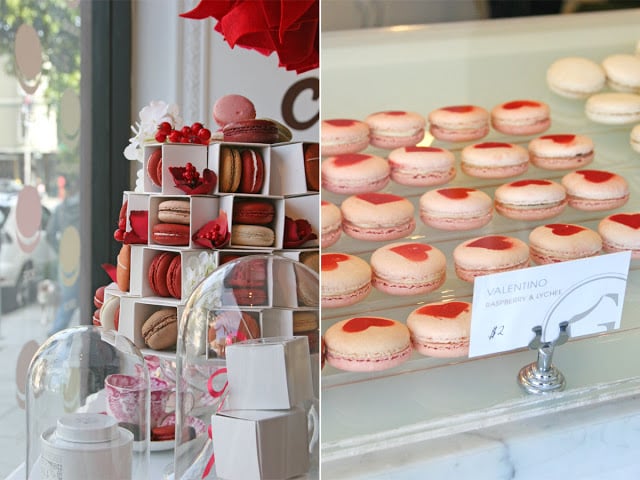 If you're ever spending a day in San Francisco, Miette and Chantal Guillon are two sweet spots to add to your "must visit" list.
 Thanks Julie for letting me be your San Francisco sweets guide!  =)