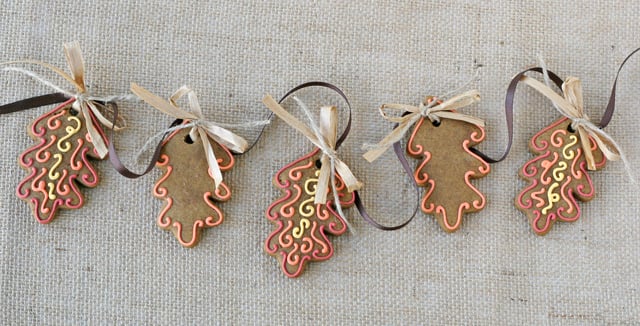 Last Christmas, I made a Sweet Gingerbread Garland to hang in my kitchen window.  This year, I thought I would make a fall gingerbread garland, so I can hang it up even earlier!  This cookie garland could be hung in front of a window, along a hearth, or used as part of a table centerpiece, trailing down the center of the table.
To make the cookies, I used my favorite Gingerbread Cookie Recipe.  So, although this is intended for use as a decoration, the cookies are perfectly edible (and quite delicious).  Use the recipe to make some cookies for decoration, and some to eat!
For the cookies you plan to use for the garland, roll out the dough a bit thinner than you might usually for cookies.  This will keep the garland a little lighter, and easier to hang.  Also, bake the cookies a minute extra, so they are a bit crisp, and will be more durable.
As soon as the cookies come out of the oven, use a straw to make a hole in the top (but not too close to the edge) of the cookie.
Once baked and cooled, decorate the cookies with Royal Icing (recipe here).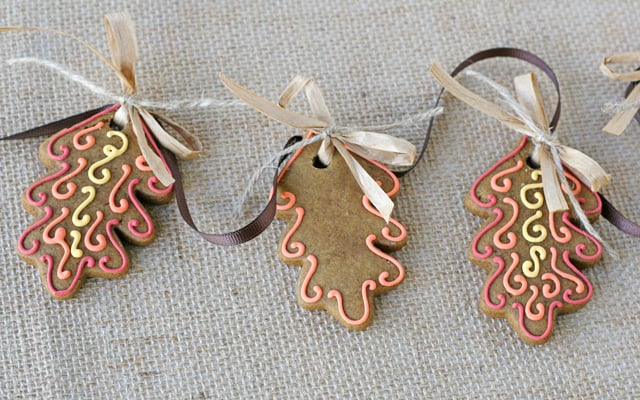 I used an assortment of ribbon, twine and raffia to tie the cookies together, and add to the rustic look.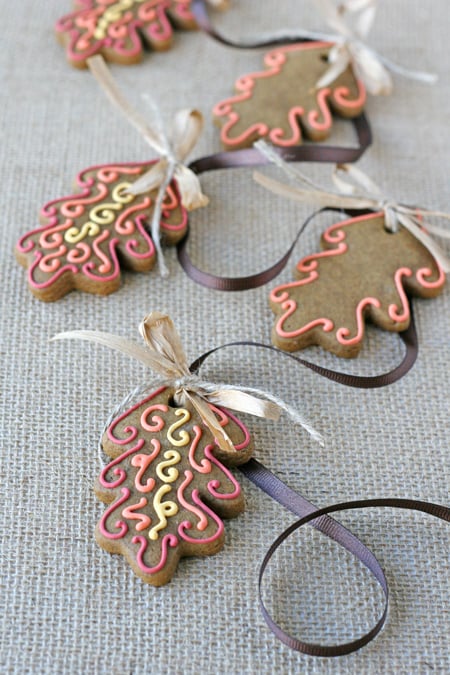 Happy fall baking and decorating!