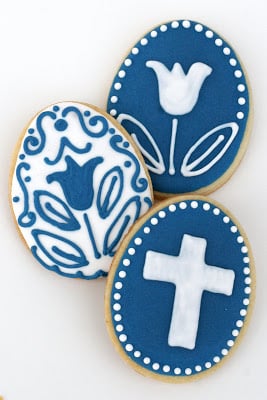 I've always love the combo of blue and white together.. in clothes, home decor, housewares… most anything.  When I saw the April issue of Martha Stewart Living Magazine using a beautiful blue and white color scheme for Easter cookies I was so inspired!  Blue and white are not the colors that usually come to mind for Easter, but I wanted to play with the idea.  I enjoyed working with the non-traditional colors, and I already have a few different ideas for next year.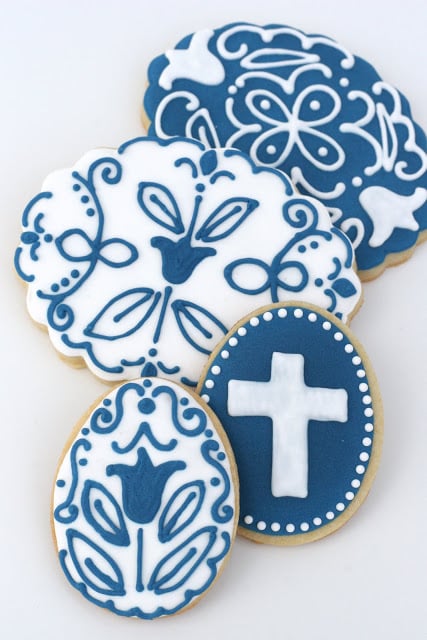 My sugar cookie recipe is posted HERE.
My royal icing recipe, as well as lots of decorating help is HERE.
Have a wonderful Easter!
Praise be the God and Father of our Lord Jesus Christ!  By His boundless mercy we have been born again to an ever-living hope through the resurrection of Jesus Christ from the dead.
1 Peter 1:3