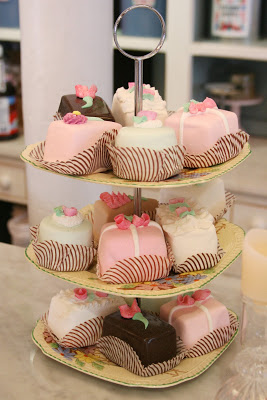 Last month I had the pleasure of spending a week in San Francisco with a good friend (Sharnel).  When I first got home I posted a little re-cap of our trip HERE.  I'm back today to share more details from a couple of our favorites stops.
One of the highlights of our trip… well, other than all the late night girl talk… was a visit to Ghirardelli Square to have brunch at Crown and Crumpet.
Now I consider myself a bit of a tea room connoisseur.  I have two girl friends in particular who share my love for tea parties and we have visited at least a dozen different tea shops all over California (over the past 12 or so years).  So I have quite a lot to compare to when I visit a new tea shop.
Crown and Crumpet is the cutest tea shop I have ever been too!  The decor is not the typical formal English styling.  The shop design has taken it's cue from Cath Kidston, with bright colors, beautiful floral patterns, and a bit of a shabby-chic feel.  Crown and Crumpet includes the tea room itself, and a small shop on one side.  Sharnel and I enjoyed the food, but it was the atmosphere and decor that really puts this shop high on my list of tea shops I'd like to visit again.
Enjoy a peek into Crown and Crumpet…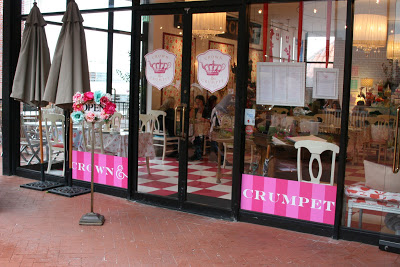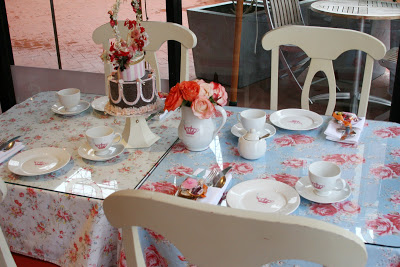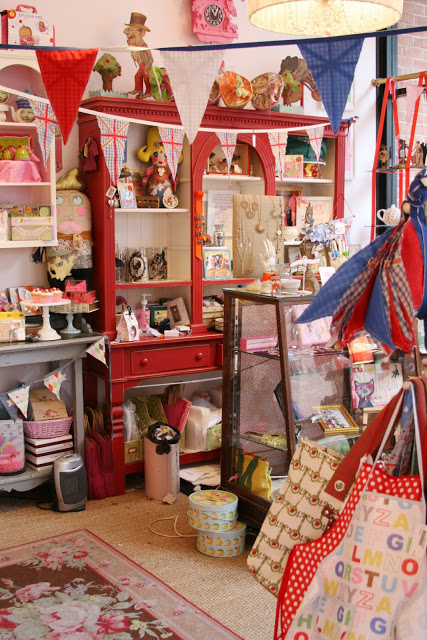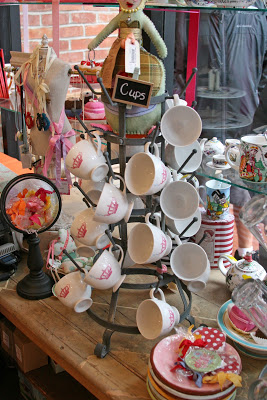 (The candies and cakes above are just decor, not for sale.)
Pretty adorable shop, isn't it?
After our brunch at Crown and Crumpet, Sharnel and I made a stop at Kara's Cupcakes (just a few doors down).  I've enjoyed a few cupcakes from Kara's before (at a different location).  Kara's Cupcakes is a small, sleek shop that sells just what their name suggests, cupcakes.  Sharnel (looking beautiful as always-in the photo below) chose a Fleur De Sel (Chocolate cake with caramel filling) and I chose Meyer Lemon (Vanilla cake with lemon filling and lemon buttercream).  Both cupcakes were delicious.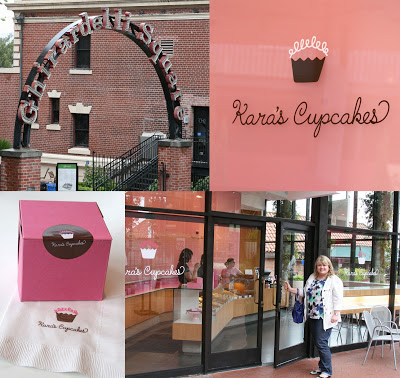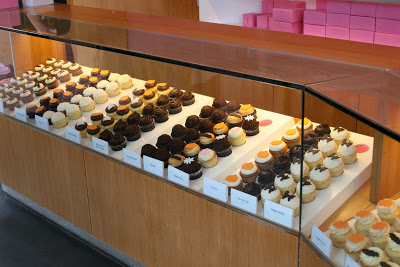 Crown and Crumpet and Kara's Cupcakes were just two of the sweet stops on our trip.  I'll be sure to share a few more soon!