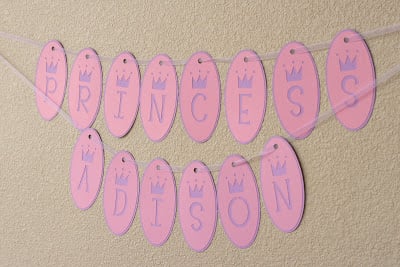 I recently helped a good friend of mine (Amy) put together a "Pink and purple princess tea party" (as requested by the four year old birthday girl).  The birthday girl's mommy and I had lots of fun planning the party many months in advance, and collecting lots of girly, pink and purple goodies!
Welcome to Princess Adison's 4th birthday party…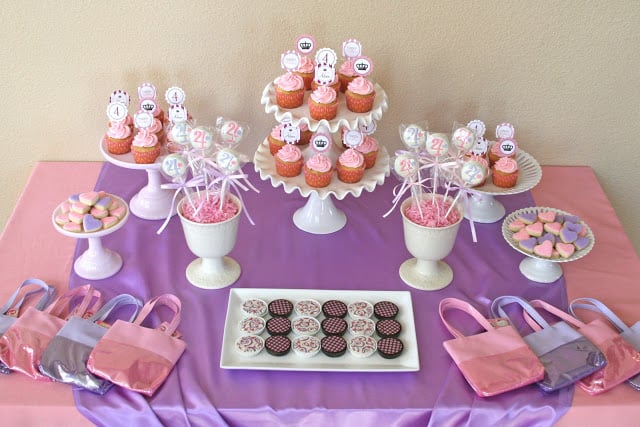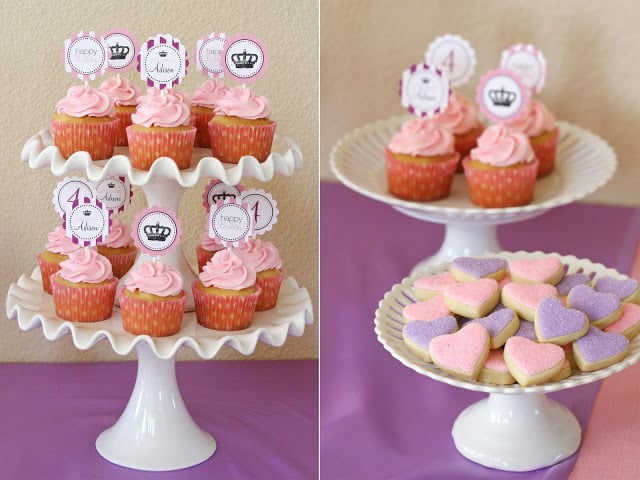 I made pretty pink cupcakes and topped them with custom toppers from The Tomkat Studio.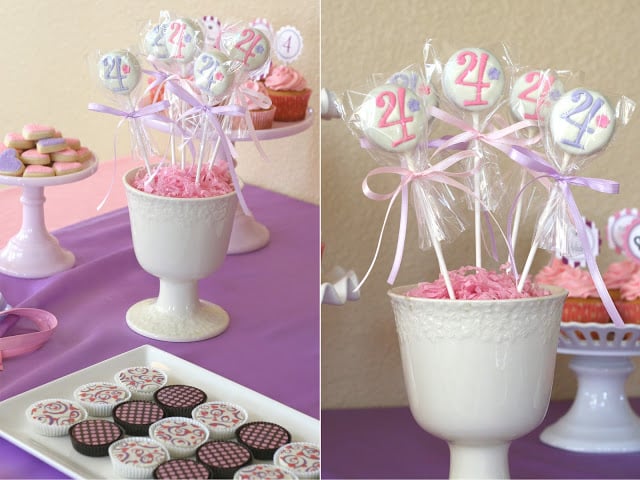 Amazingly beautiful dipped Oreos from Sweeties by Kim (photos above and below).  I expected these to be beautiful, and they were… but I was surprised by how delicious they were!!  I've been craving them since the party!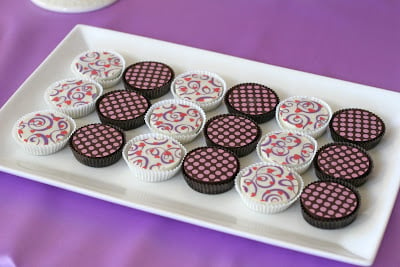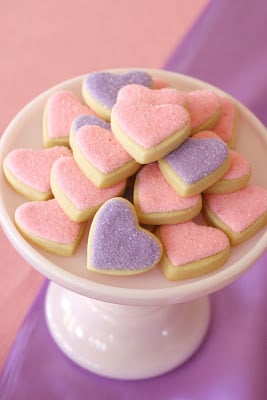 Bite sized pink and purple heart cookies (above) made by me.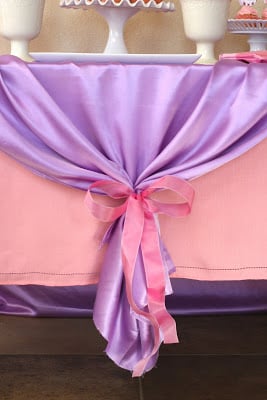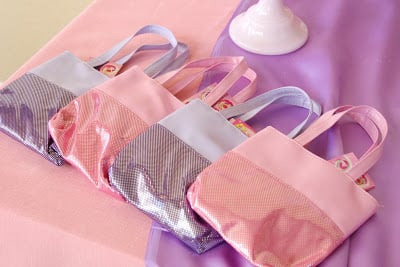 Favor bags (above) included princess stickers, nail polish, dress-up rings and bracelets, and a pink star shaped sucker.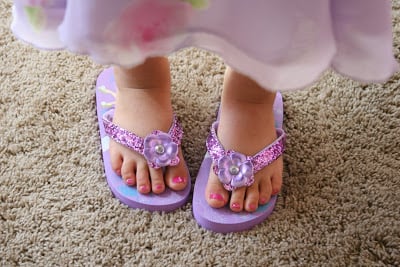 One of the first activities of the party was finger and toe-nail painting (by the birthday girl's older sister and friends).  After their toes were painted, each guest received an adorable pair of glittery flip-flops.  These cute toes belong to my youngest sweetie.  =)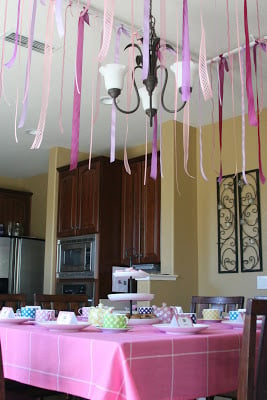 Above the tea party table hung a frame (designed by me, made by hubby, originally used for THIS party) full of pink and purple ribbons.  It took my friend and I the better part of one evening to set it up, but it makes such a special statement!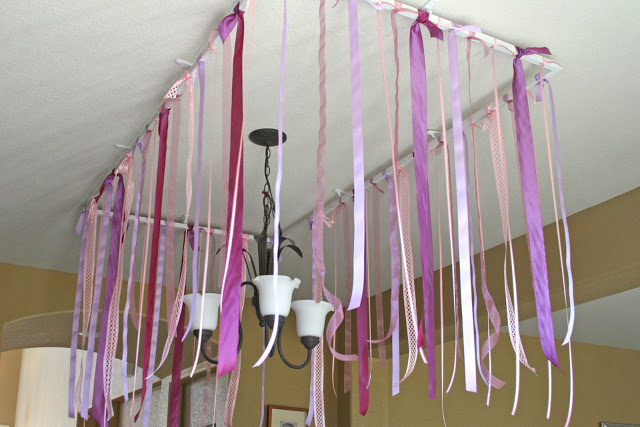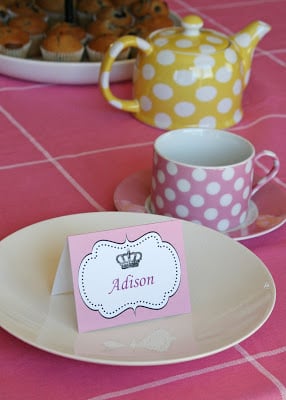 Personalized place cards (from The Tomkat Studio).
Lunch included fresh fruit, cheese (cut into butterfly shapes) and crackers, pretty little sandwiches, fresh veggies with dip, and mini muffins.
Activities that filled the afternoon included nail painting, lunch, a princess crown pinata, crafts (including ribbon princess wands), and of course enjoying a few treats!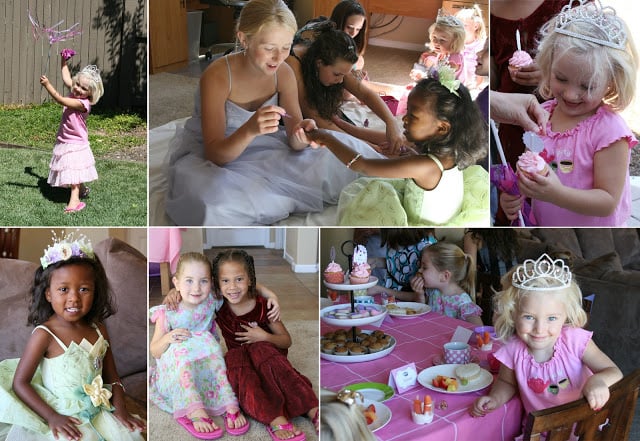 Above are some of the adorable guests along with the birthday princess herself Adison (bottom left).
~ All the details ~
Party styling, cupcakes, cookies and photos by me (Glorious Treats).
Custom cupcake toppers and place cards by The Tomkat Studio.
Custom dipped Oreos by Sweeties by Kim.