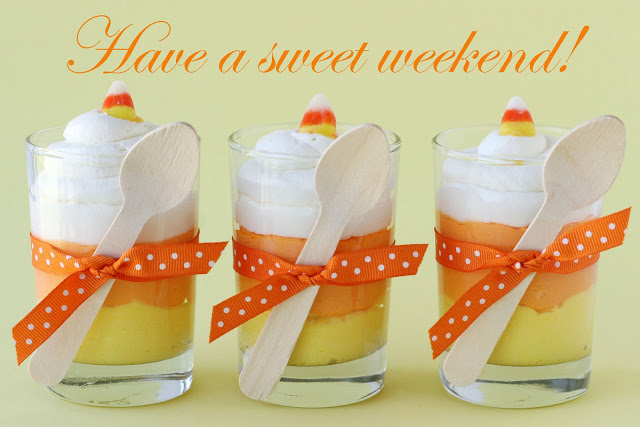 Just in case you're still wondering what to make for a special Halloween treat this weekend, here are a few of my favorites….
Candy Corn Cheesecake Mousse (shown above)
Halloween Cupcakes in a Jar
Pumpkin Pecan Cupcakes
Gourmet Caramel Apples
Cute and Creepy Halloween Treats
Cute (Halloween) Decorated Cookies
Elegant Black and White Halloween treats
Have a wonderfullly sweet weekend!!