Recipe for a Halloween treats table….
Take two party loving bloggers,
Add some fun graphic designs from one,
Some yummy cupcakes and cookies from another,
sprinkle in some candy,
add lots of fun polka dots…
and POOF!
A Halloween treats table so cute it's spooky!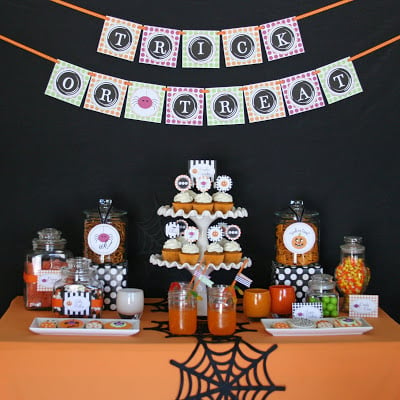 This past week I worked on a fun project to help Kim of  The Tomkat Studio debut her new line of Halloween printables.  I printed out all of the cute designs and then I baked, shopped and decorated to create this Halloween treats table.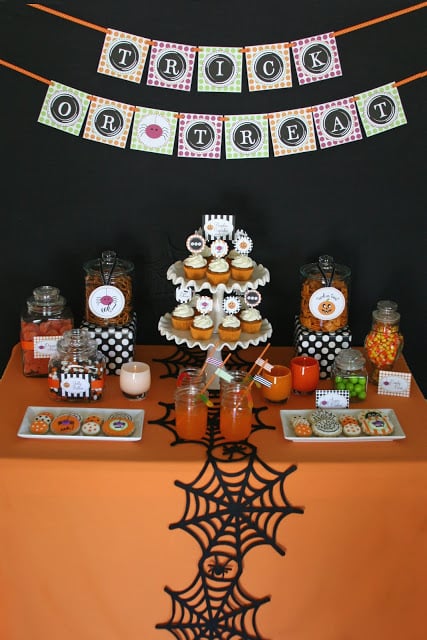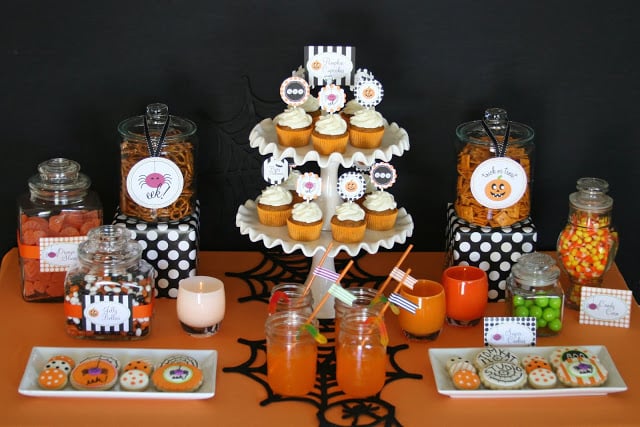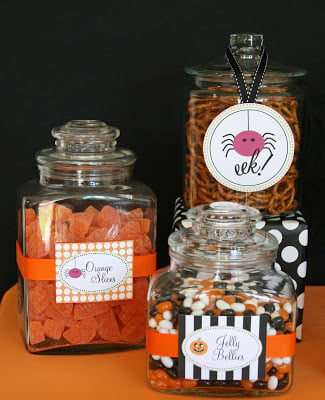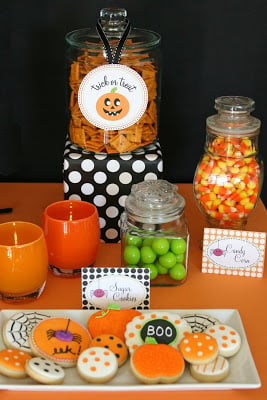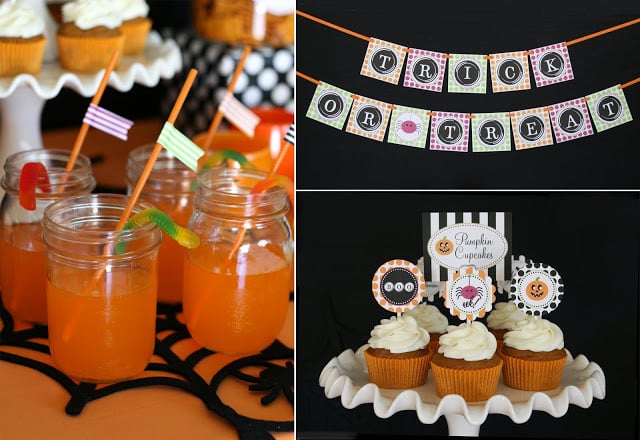 I've seen a trend of using canning jars as drinking glasses, and I thought they could add some character to this table as well.  I filled these with orange soda and added a gummy worm for a bit of Halloween flair.  I think a scoop of vanilla ice cream would look great with the orange soda, or some lemon-lime soda and a scoop of lime sherbet would make a nice creepy looking drink too.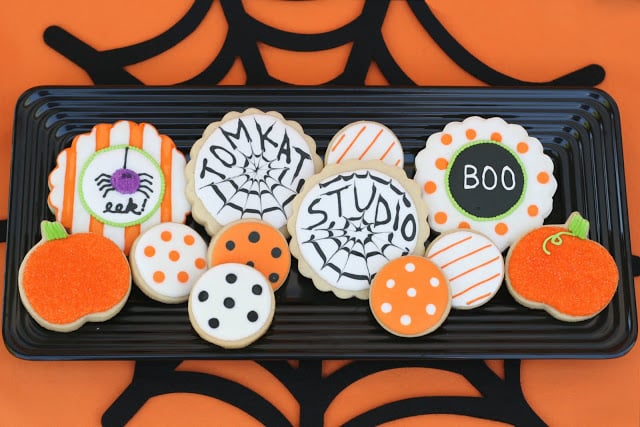 I baked and decorated some special cookies to coordinate with the cupcake topper designs, and included a fun little message for Kim (above).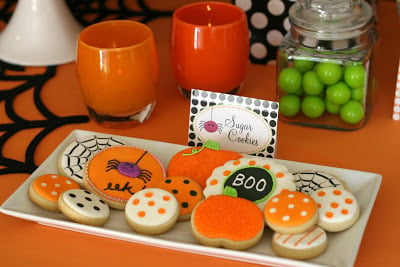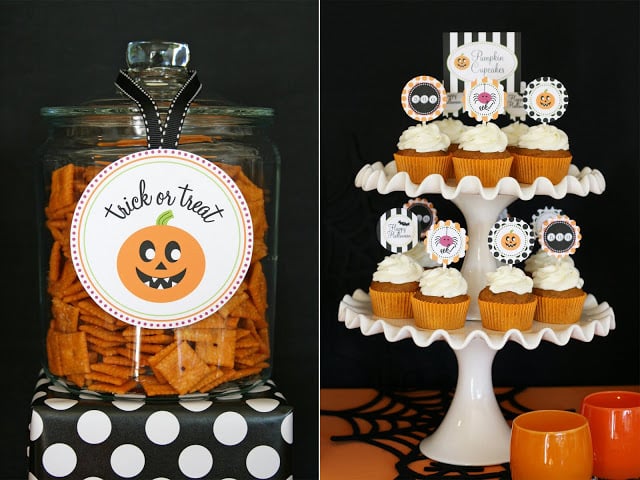 ~ All the details ~
Cupcakes, cookies, table styling and photos by Glorious Treats.
Paper details (cupcake toppers, labels, straw flags and banner) designed by The Tomkat Studio.
Candle holders from glassybaby.
 Table runner (black spiderweb design) from Pier1.
Cake stands from Costco (they were only sold for a short time, sorry!).
Glass jars- The two matching ones (with pretzels and cheese-its are from Target, and are also available at Wal-Mart, Crate and Barrel).  The other jars I've collected over time from antique stores.