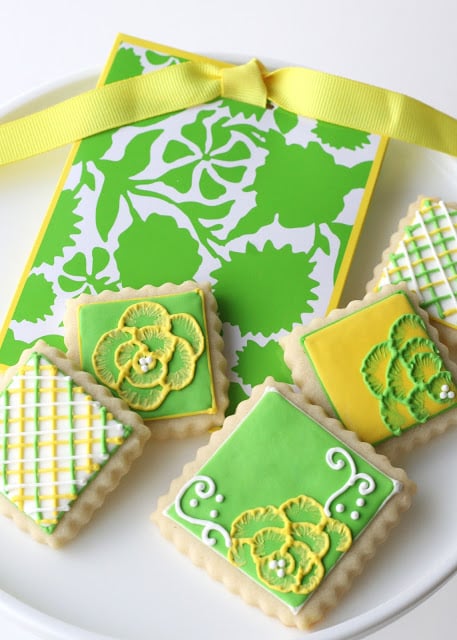 With spring just around the corner, it's time to brighten up our homes, wardrobes, and even our cookies!  I made these cookies last spring, inspired by a bright green and yellow mini gift bag (shown above).  I ran out of time (last year) to share them, so I thought they would be a perfect post for the first day of March.  I was trying to wait to share these until I had a full tutorial to go with them, but for today it's just the cookies.  I will try to create a tutorial for them soon!
The cookies are made with my favorite Sugar Cookie Recipe and decorated using Royal Icing.  The flowers are made using a technique called brush embroidery.  If you can't wait to give it a try, Ali Bee's Bake Shop and Sweet Ambs both do gorgeous brush embroidery.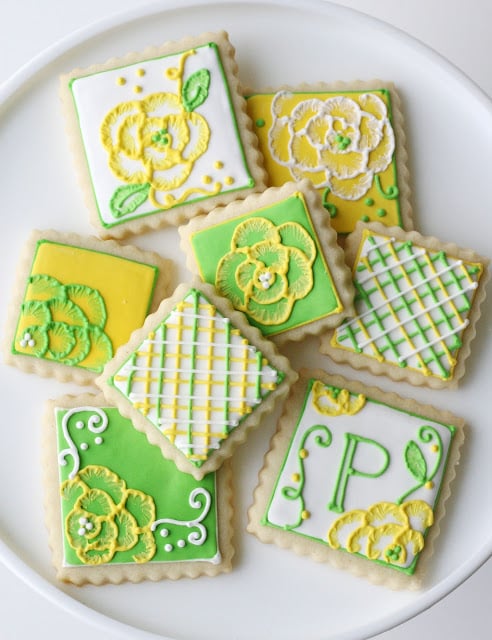 Here are a few more bright and cheery spring cookies and desserts…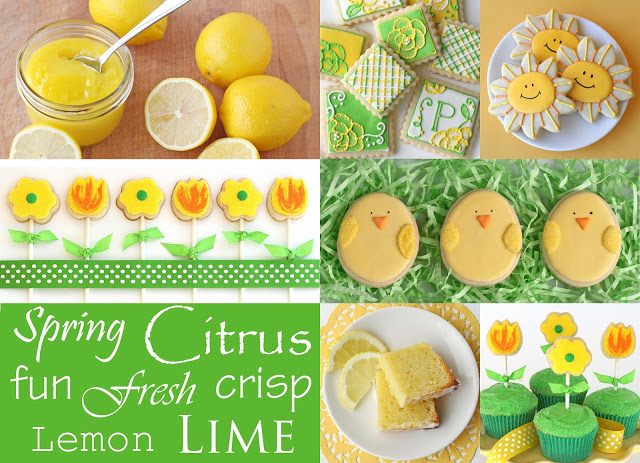 Top row ~ Homemade Lemon Curd, (Spring Cookies-as shown in this post), Smiling Sunshine Cookies
Middle Row ~  Mini Flower Cookies on a Stick, Cute Chick Cookies
Bottom Row ~ Lemony Lemon Bread, Spring Cupcakes with Cookie Toppers
Happy Spring Baking!