Tropical Fruit Smoothie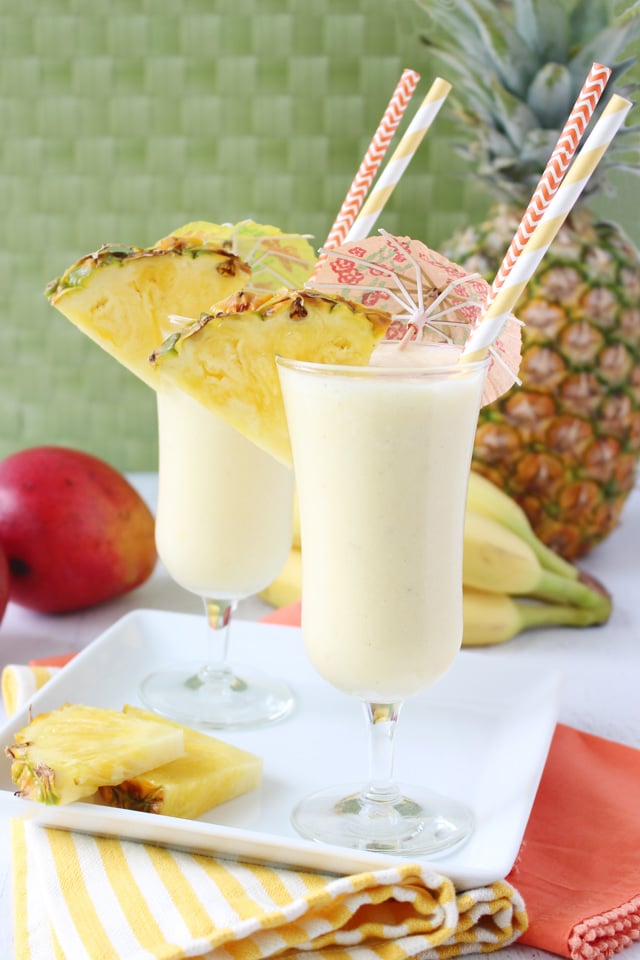 Take you taste buds on a tropical vacation with this Tropical Fruit Smoothie!
Fresh pineapple, mango and banana take a spin with coconut for a refreshing treat both kids and adults will love!
If by chance coconut is not your thing, I've included several delicious variations as well.
This recipe was created in partnership with Sprouts Farmers Market.
PIN IT NOW to save for later!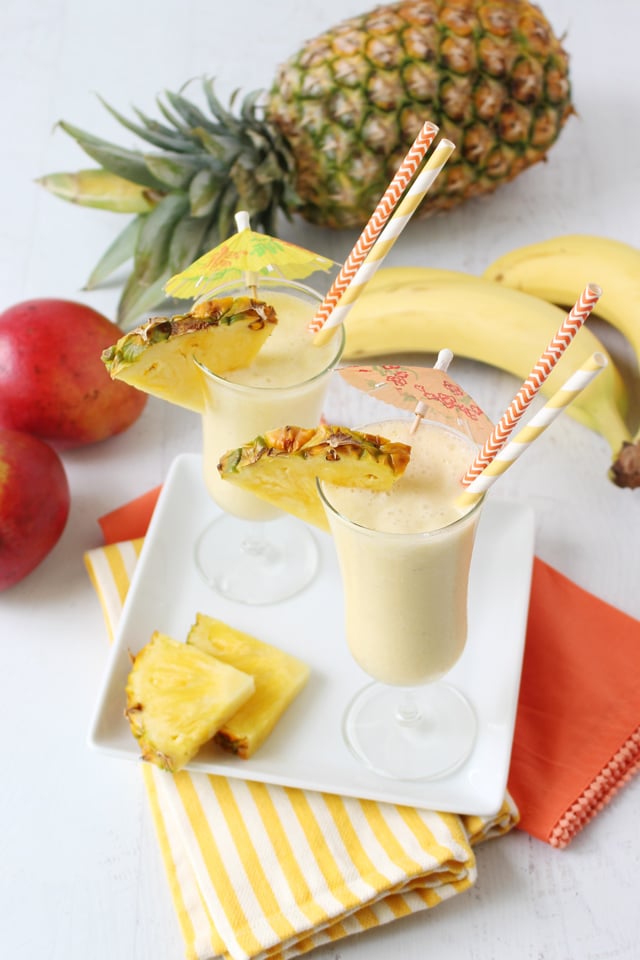 Everyone's summer 2020 plans will likely look a lot different than we would have imagined six months ago.
If you had plans for a tropical vacation that are now on hold… whip up this smoothie, turn on some music featuring steel drums… and close your eyes.
Maybe you can pay your kids or spouse to fan you with a palm leaf… or a magazine =)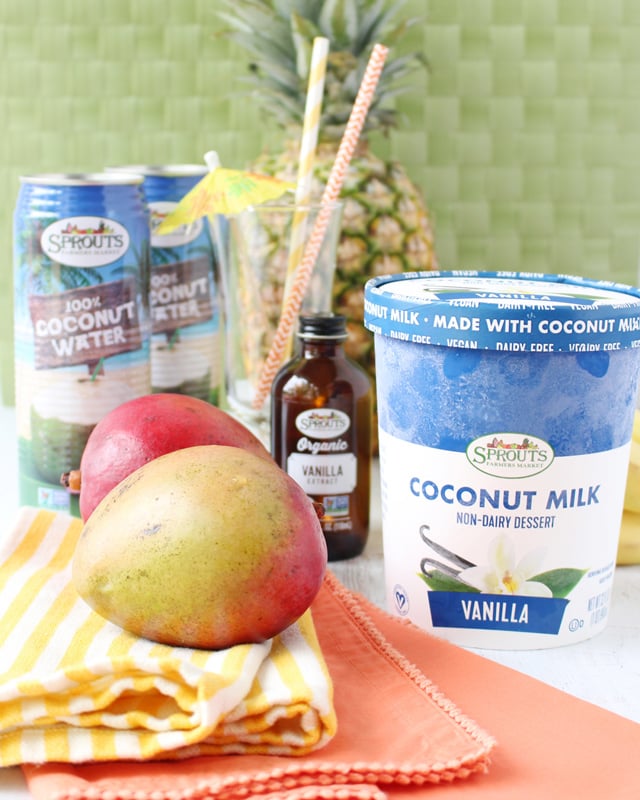 All you need to do before taking your little stay-cation is stop by your local Sprouts Farmers Market.
All of the ingredients you need for this Tropical Fruit Smoothie are easily found at Sprouts.
I know I can always rely on Sprouts to be well stocked with a great selection of farm-fresh produce to create unique and healthy summer treats.
And Sprouts has a wide-variety of milks and dairy-free alternative to create a refreshing treat that fits your lifestyle.
This Tropical Fruit Smoothie is both dairy-free & gluten-free as listed… but I promise even dairy loving people (like me) will fall in love with this fresh smoothie.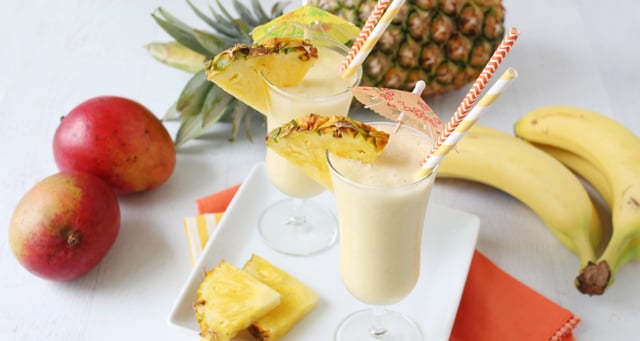 Love tropical flavors?
Here are a few more of my favorite tropical inspired treats…
Mango Lime Cheesecake – Fresh, bright flavors compliment the perfect creamy cheesecake!
Pina Colada Cupcakes – My all time favorite summer cupcakes!
Coconut Pudding Trifle – Oh so creamy and delicious, made fully from scratch.
Coconut Macaroons – Just like you'd find at a high end bakery!
Tropical Fruit Smoothie Recipe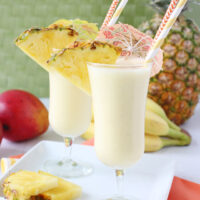 Tropical Fruit Smoothie
Take you taste buds on a tropical vacation with this fresh fruit smoothie!
Ingredients:
1 cup fresh (or frozen) pineapple chunks
1/2 cup fresh (or frozen) mango chunks
1 small banana
3-4 scoops (about 1 cup) Sprouts Coconut Milk non-dairy dessert
1/2 teaspoon vanilla extract
1/2 cup Sprouts Coconut Water
1 cup ice (reduce if using frozen fruit)
Directions:
In a large blender, add all ingredients and blend until fully smooth.
Serve immediately.
If you have an aversion to coconut, feel free to replace the coconut milk non-dairy dessert with vanilla greek yogurt, or vanilla ice cream.
Additionally, you could replace the coconut water with milk, orange juice or water.
Feel free to add a generous splash of coconut rum to the smoothie, if desired.
Recipe source - Glorious Treats
PIN IT NOW to save for later!

Happy sipping!
Disclosure – I created this recipe in partnership with Sprouts Farmers Market. Partnering with brands I love allows me to provide you with high quality content at no cost to you. I only work with brands I use and love. All images, text and opinions are my own.