Oatmeal Peanut Butter Bars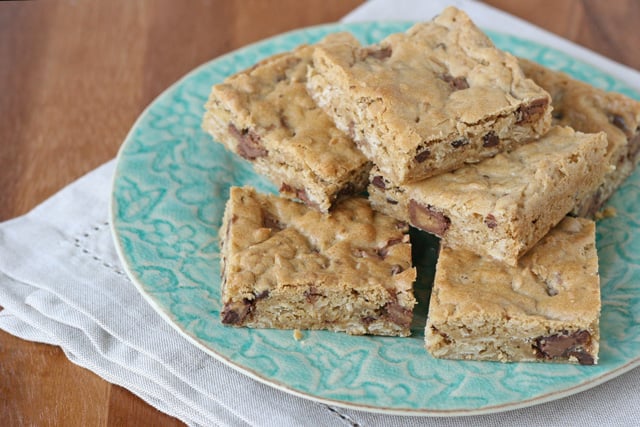 As much as I love fancy desserts, there is something extra comforting about a thick, delicious cookie bar!  These Oatmeal Peanut Butter Bars are rich, flavorful and always a hit!
I recently took a plate of these to my girls school and dropped it off in the teachers lounge… by the end of the day I had 3 requests for the recipe!
I'm sharing the recipe over on the Challenge Butter site, so head on over to grab the recipe… then make sure you have milk on hand to enjoy with these yummy bars!
Love bar desserts?  Here's a link to all of my Brownies & Bars.