S'mores Pops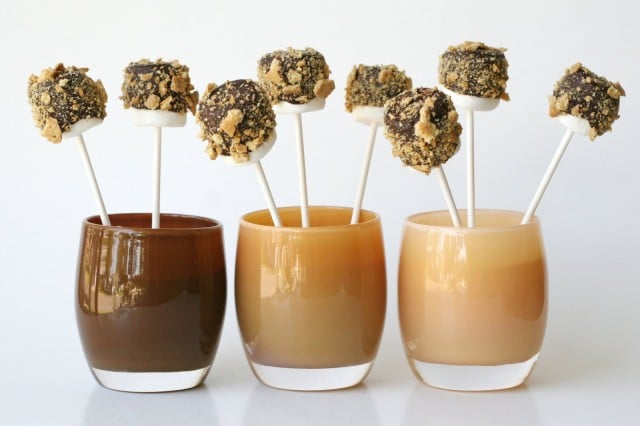 If you love all the flavors of s'mores but are short on time, this is a quick and easy treat to satisfy your craving.  I thought I was quite clever when I thought of this idea last summer… but apparently lots of other people thought of it long before that!  The earliest post I can find is from the delicious blog Gimme Some Oven.
All you need is…
large marshmallows
chocolate (I like to use Ghirardelli)
graham crackers, crushed (but not too fine)
lollipop sticks (I used 6″ sticks- these are available at craft stores)
Directions-
Add sticks to the marshmallows, by holding a marshmallow on the counter (or cutting board) and pressing the stick down into the marshmallow.  Then, melt the chocolate in a large mug or glass measuring cup, in the microwave at 50% power, in 30 second intervals, stirring between intervals.  Dip marshmallows (on sticks) into the chocolate, allow excess to drip off, then hold over a bowl and sprinkle with crushed graham crackers.  Place sticks in a mug or container so then can dry upright.  In warm weather, place pops (in mug) in the refrigerator or freezer for 5-10 minutes for the chocolate to set.  Once chocolate has set, store pops in an airtight container (in a cool location) for up to 3 days.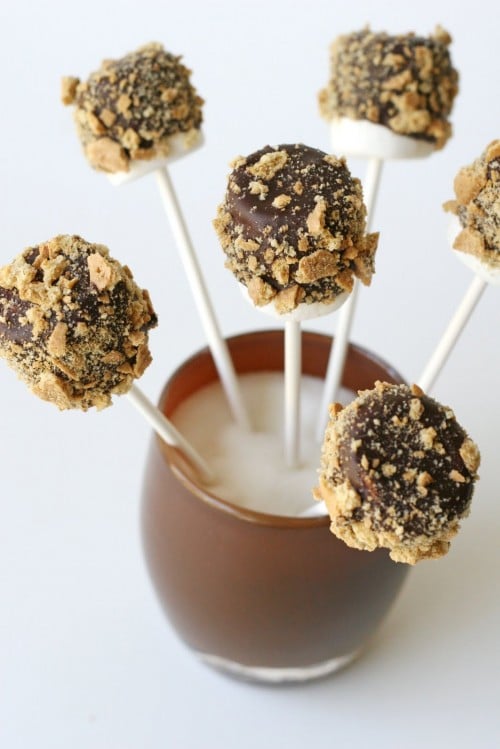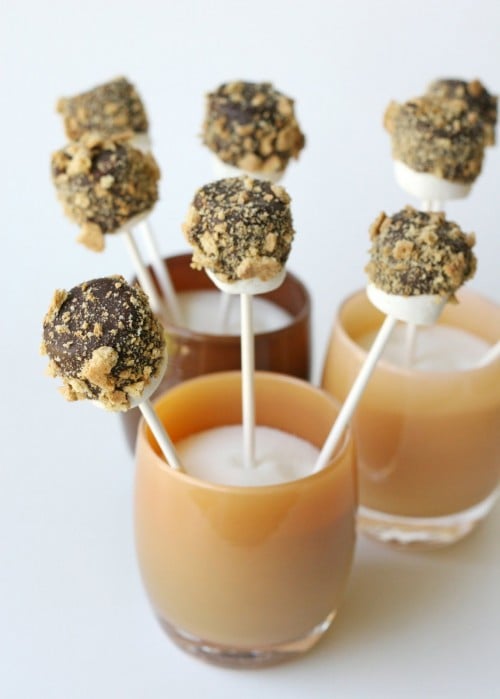 Prop note-  I photographed my s'mores pops in some of my beautiful glassybaby glass vessels (usually used as candle holders).  The colors are burnt sugar, caramel, and dune.
Love s'mores?  Try these other delicious recipes…