Thanks for a Glorious Year!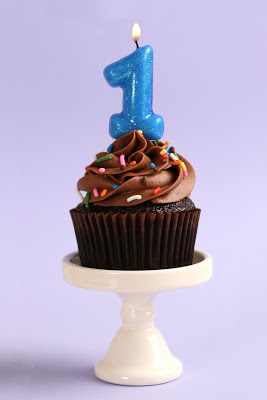 One year ago this week I posted the first post on this little blog.  That first post wasn't just a whim, I'd been thinking and planning of starting a blog for at least 6 months, but didn't want to begin posting until I had a clear plan.  I started with my "blog binder", which I still look to several times a week.  This binder is where I write my ideas, plan posts, and keep records.  Although I began this blog with some plans, as with most things in life, the plans have changed and been adjusted along the way.  I am still learning all the time… about blogging, food, photography, and balancing my time (between blogging/ homeschooling/ housekeeping/ living).  This blog has reached and surpassed many of my expectations, and I really appreciate each of you who have been reading, commenting and encouraging me along the way.
I have lots of plans (in my trusty binder) for fun (and sweet!) things to come, but today I want to take a little time to express my heartfelt thanks to those of you who have joined me on this sweet journey.  I really appreciate each and every person who reads this blog!  I love reading each comment (I promise I see each one, even if I don't always have time to reply).
I want to express special thanks to a few of the gorgeous blogs that have shared my work, included me on their blog rolls, and have offered encouragement time and time again…
The Sweet Adventures of Sugarbelle
And heartfelt thanks to some of my personal friends for being such amazing cheerleaders…
My dear husband James, Amy Middleton, Tara Loorz, Lacie Robertson, Joy Adams, Cecilia Midgette, Shelly Lange, Kathy M., Heather Serpa, Carolyn Holcomb, Jeanna Robertson, Sharon Flath, Sharnel Dollar, Callye Alvarado, Maryann Rollins.
And MANY others who have offered encouragement, commented frequently, and been more than willing to eat all of my baking "experiments".
Thank you from the bottom of my heart!
Here's to another Glorious Year!