{Sweet Parties} A Gingerbread Party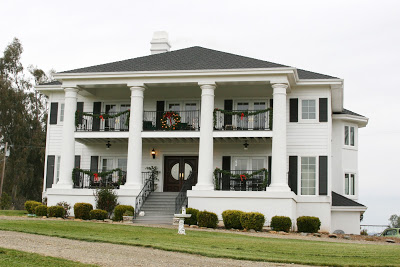 Yesterday my two girls and I enjoyed a day that included…
Six little girls in holiday dresses, a beautiful home, a warm fireplace, Christmas music, and the smell of gingerbread in the air.
We were guests at a sweet birthday party for a little friend of ours who just turned 5.  Last year, I helped plan a special Snowflake Ballerina Party for the birthday girl.  This year, the birthday girl's mommy wanted to lean a bit toward the simple side.  And although this year's party required only a little planning and preparation, it was a beautiful party with some festive details that created a special day for the birthday girl and her guests.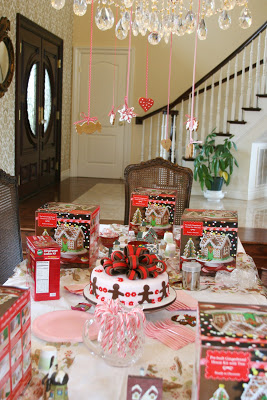 The dining table was decked out with a gingerbread house kit for each guest (the houses were from Costco and come pre-assembled!!), a beautiful cake, and some decorated gingerbread cookies (by me) hanging from the chandelier above.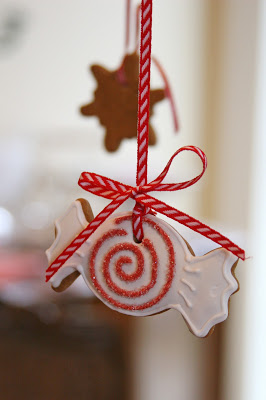 Above- A close up of the cookies I made as decorations to hand above the table.
Below- The beautiful cake made by Sweet Cakes by Karla and Sarah.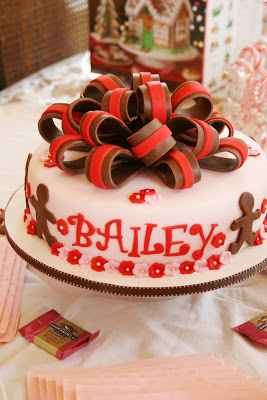 Guests enjoyed a few light snacks including sherbet punch, fresh vegetables, cheese and crackers and cookies (made by me).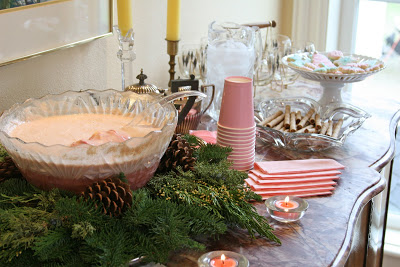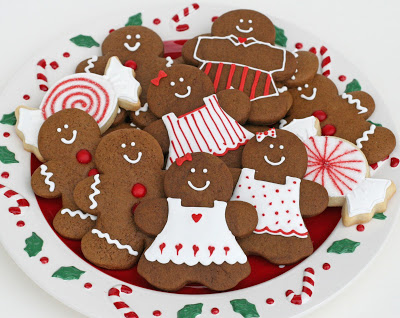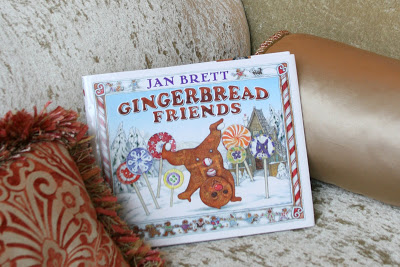 The guests all sat around the warm fire and listed to the host read a special holiday book, Gingerbread Friends
(by Jan Brett).  It's a beautifully illustrated book and a sweet story.
Then the little girls all got to decorate their very own gingerbread house!  Some of the mommies (and the birthday girl's daddy) helped a bit.  Below is my youngest (Joy) decorating her house at about the average decorating level of any three year old!  =)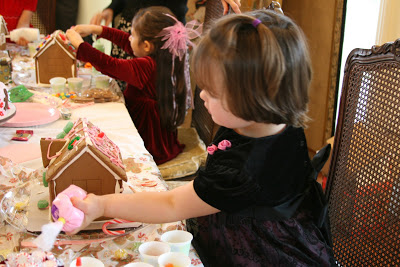 Below is my oldest (Grace, age 6) decorating her house with the utmost care.  I expect Grace to pass me up in decorating skills in the next couple years!  She is very artistic… I have no idea where she gets it!  =)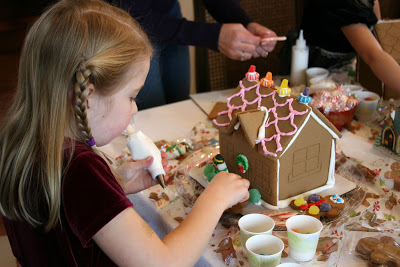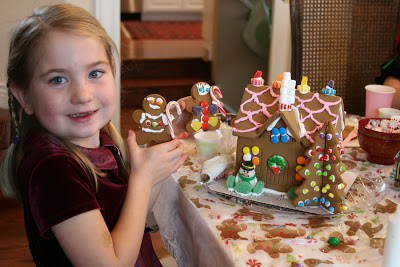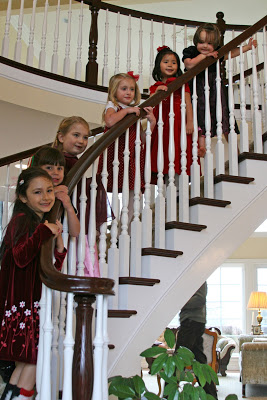 It was a beautiful party to kick off the Holiday Season!
A Gingerbread theme party can be a perfect way to celebrate a December birthday, or just for fun!  I usually host a Gingerbread decorating party every year, but I knew I would get to "cheat" this year and just count this as our Gingerbread house decorating day!
*The gingerbread cookie photo above is actually from the party I hosted last year  =)